A Goodman mini split is the best solution for homeowners who would love to zone their houses.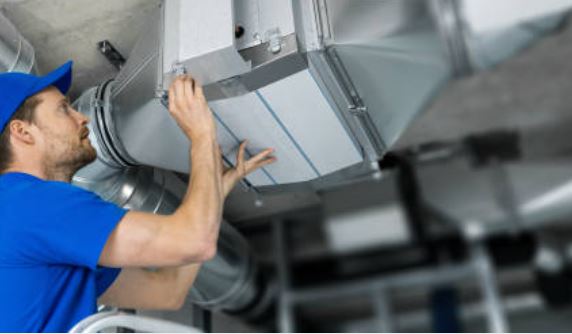 call 661-888-0248
Contact us 24/7 for HVAC services!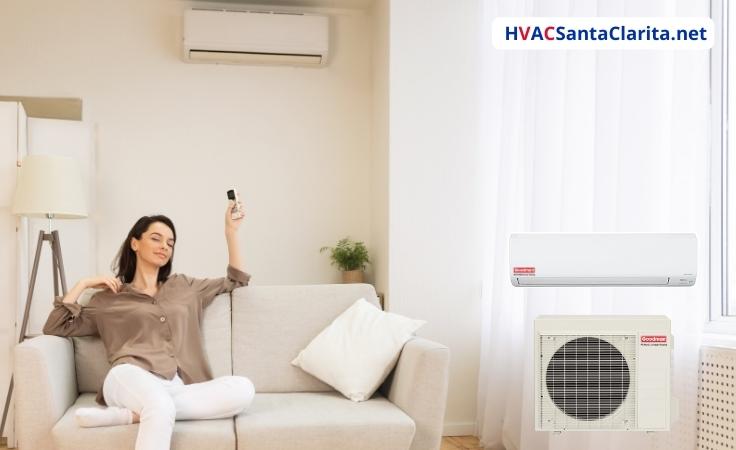 Goodman has been a leader in the HVAC world, and they keep getting stronger and stronger in their air conditioning and heat pump production.
If you want to buy a Goodman mini split system, that is a great decision. We review in detail why you should go for them.
And since we strongly believe in telling our clients nothing but 100% truth, we show you the two sides of buying a Goodman mini split system. We will, therefore, cover both the good and the bad of Goodman mini-split systems.
One constant is that you need to maintain and repair your HVAC system well. If you need residential AC repair in nearby Santa Clarita, feel free to contact us.
Okay, back to Goodman mini split insights.
Goodman Mini Split System Overview
The Goodman HVAC brand has an MS series, which is a line of ductless mini split air conditioners and heat pumps.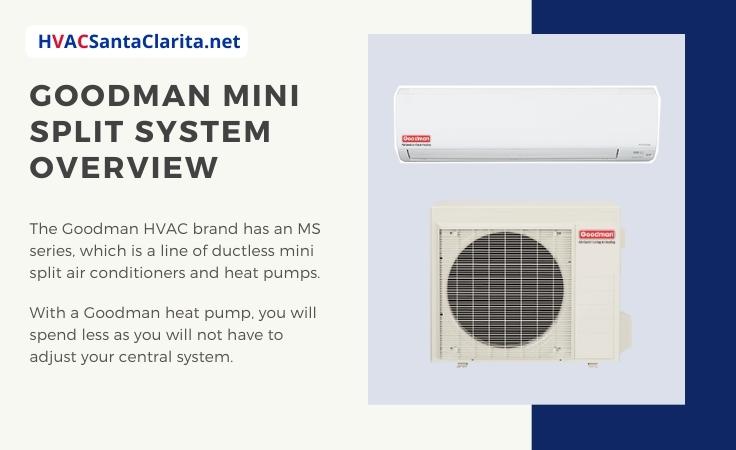 These are most appropriate in areas that don't have already installed ductwork. Using this option, you will not have to install and maintain a ductwork network.
We highly recommend the Goodman MS series for newer or enclosed spaces such as decks, garages, or porches. This way, you can have a central air conditioner for the rest of the house, and the Goodman mini split for the separated space.
With a Goodman heat pump, you will spend less as you will not have to adjust your central system.
Many homeowners use this unit for rooms that may need extra cooling, such as the sunrooms or the kitchens. However, if you do your sizing well, it is easier to have your mini split heat pump cool and heat a much larger space.
Inverter Compressor Technology
Goodman mini split systems use the inverter compressor technology to optimize temperature control and performance.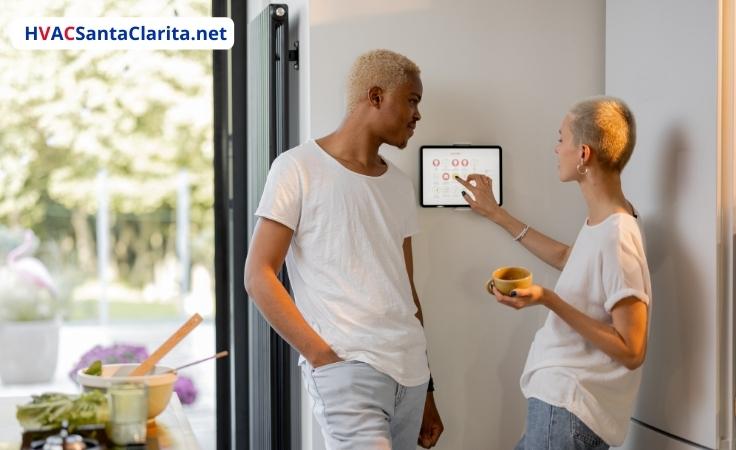 The inverter technology allows the mini-split system to continuously control thermal transfer and refrigerant flow. It does this by altering the compressor's speed in response to the thermostat's demand.
This technology increases the length of the heating and cooling cycles. You save energy costs and boost the room's temperature control.
Furthermore, with longer cycles, your compressor experiences less wear and tear.  This way, there will be less worry of having to call a AC emergency repair service after breakdowns. Additionally, you will be assured that your Goodman mini-split will last longer.
Factory-installed filter driers
Goodman mini split systems have factory-installed filter driers. These will play a major role in refrigerant and air conditioning operations.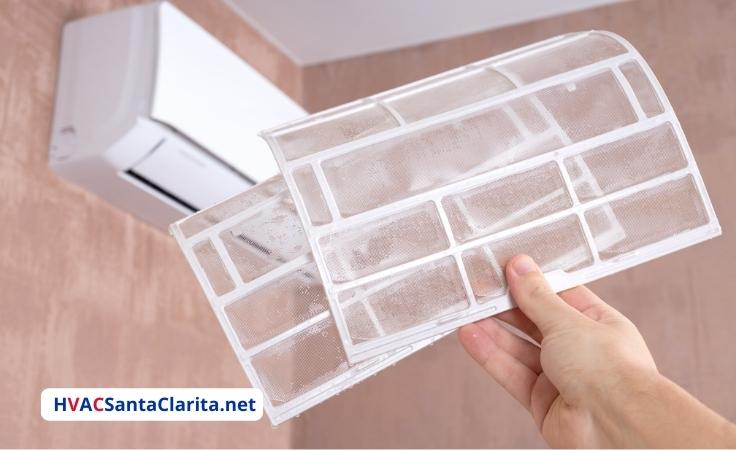 First, this factor will absorb any moisture and contaminants. This will not only keep your system clean but also keep the quality of your indoor air great.
If you have had problems with dust or allergies in your house, getting a Goodman mini split with a factory-installed filter could solve the problem.
Louvered coil guards
Louvered coil guards are great for the protection of the outdoor unit.
With this in place, you will not have to worry about accidents, for instance, by the lawn mower. It will also protect your system from extreme weather conditions such as hails and storms.
Additionally, louvered coil guards protect your condenser coils better than wire guard frames. This is one sure way of improving the lifespan and functionality of your condenser coils.
Remote Control Thermostat
Having a remote control thermostat is one easy way to simplify your life. I mean, you will not have to stand and walk to the thermostat to set it.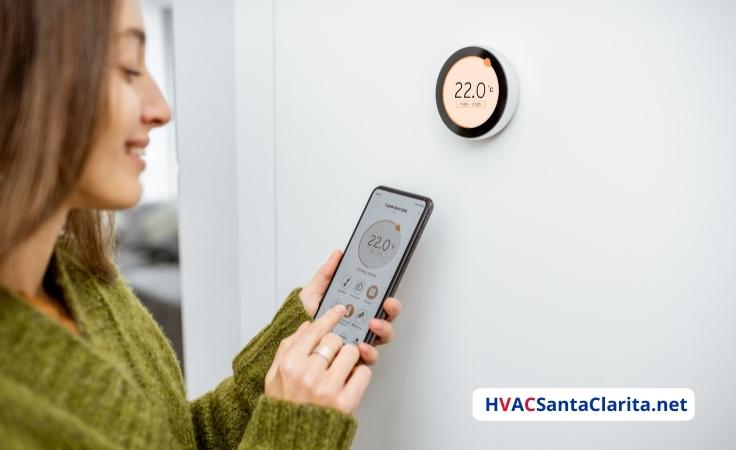 Besides this, the remote control will have the last stored temperature setting, allowing you to go back with a simple single-button press.
With remote memory, you can set your system to automatically heat or cool at a particular time.
Fast Heating Turbo Settings
You will need quick heating and cooling if you live in an area with extreme temperatures.
Imagine stepping out of your warm car into a cold house; you do not want to sit and wait for mini splits to slowly warm your house.
And that is the thing about mini splits; they take their time to warm your house. They are not producing the heat themselves; they are drawing it from outside. If it is already cold outside, it is a bit of a struggle for them to acquire the heat. A furnace or other heating equipment may get the heating done faster, but not a mini split system.
Goodman considered this issue and equipped their mini split systems with fast heating turbo settings. If you need almost instant heating, activate this quick heating mode.
Odor Capture Carbon Filter
Carbon filters in air conditioners and mini-split systems are great for the elimination of the following:
odors,
gases,
pollutants and chemicals,
contaminants and other particles.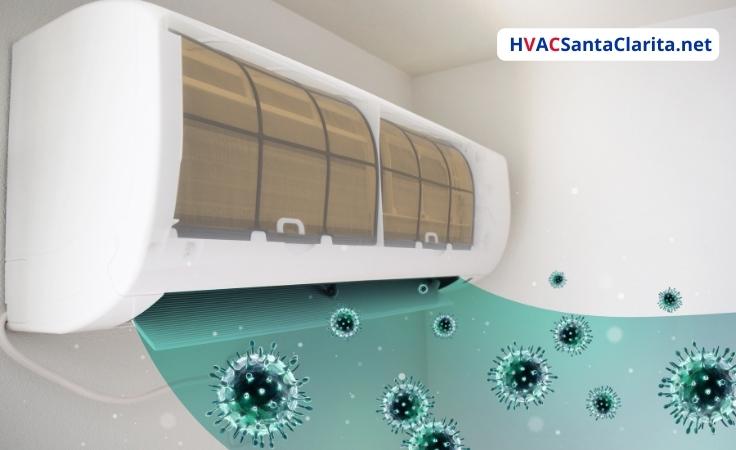 Some particles will be captured in the air filters; some will not. The particles that pass through the filters will eventually come in contact with the porous carbon filter and be trapped.
If you want to improve your indoor air quality, get a Goodman mini split, as it is one of the few with in-built carbon filters.
Baked-on powder-paint finish
All outdoor units have a sealed baked-on powder-paint finish. This is electrostatically applied and sealed under heat to give your outdoor mini split unit that protective finish.
With this, you can be sure your heat pump is well-protected from harsh outdoor elements.
Goodman Mini Split Repairs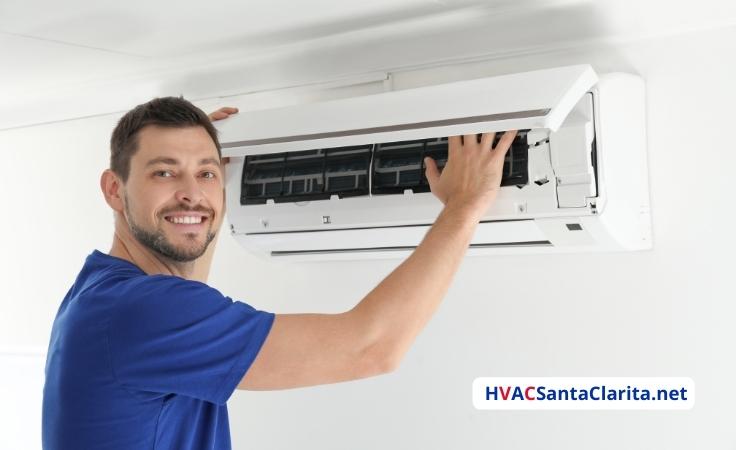 For starters, Goodman has a repair manual on its website to help you troubleshoot and try DIY mini split repairs.
However, sometimes, the repairs may be beyond you. Luckily, Goodman has dealerships all over the country. A simple "24 hour furnace repair near me" search could easily land you an expert HVAC technician.
Contact us for a mini split repair service if you are in Santa Clarita and the neighboring towns.
Also, Goodman repair parts are easy to access. You can easily get them from your HVAC dealership and even on Amazon.
Goodman Mini Split Warranty
The warranty is an important thing you want to look at while buying a mini-split system.
If the warranty is extended, the system is likely sturdily built. It is one way for the company to show that they believe in what they have manufactured.
Goodman mini split systems have a warranty of 5 years. Five years is long enough for you to have recouped your initial costs.
However, in our judgment, Goodman could do a little better than 5 years.
We, however, recommend that you talk to your local HVAC technician about the warranty terms. They may help you get better than standard warranty terms.
Goodman Mini Split Prices
Goodman typically costs much less than other comparable brands, such as Mitsubishi.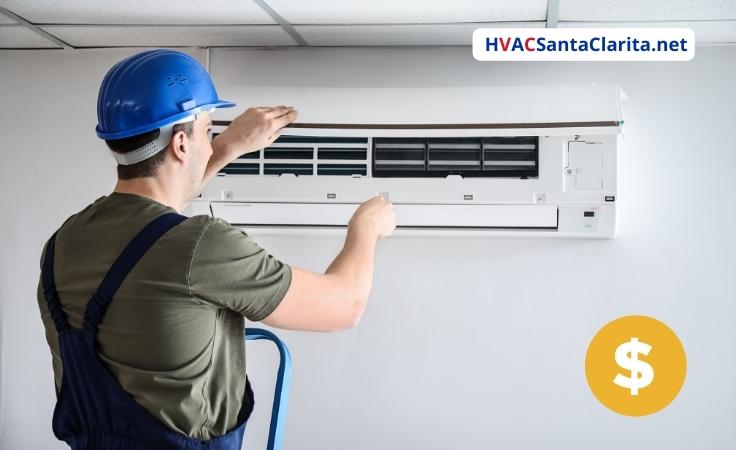 The quality of heating and cooling you receive from Goodman mini splits will be worth every cent you spend on it.
If you are looking to save some decent money on mini split installation, contact us for Goodman mini split installation.
Also, you will no longer have to constantly worry about costly repairs with Goodman. Their repair parts are easily accessible and affordable.
A Goodman mini split will cost you anything between $1300 to $5000. This will depend on the size, BTU and features.
You may spend several thousand more dollars to have the unit professionally installed.
Note: Mini splits are generally cheaper to acquire and run. Find out more in our ductless mini split vs central air conditioner comparison.
Goodman Mini Split Systems to Watch Out For
There are a lot of Goodman mini-split models you can consider. If you would love to have one installed in Santa Clarita, feel free to call us.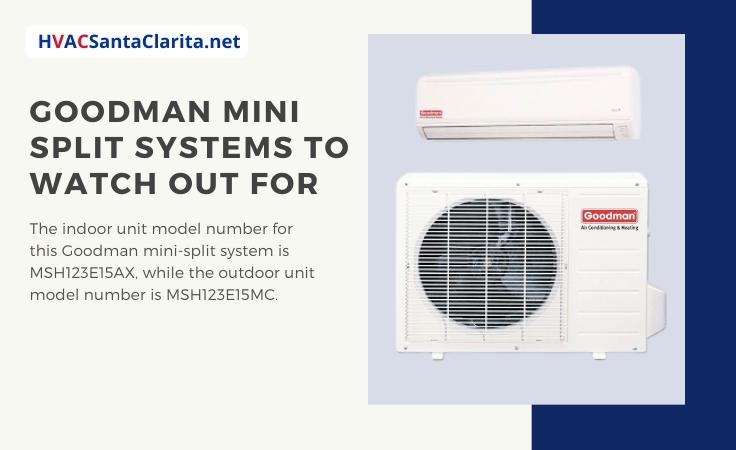 We, however, look at some of their very best that keep winning homeowners' hearts over and over.
Goodman 12,000 Btu/h MSH123E15AX/MC Ductless Mini-Split System Cooling and Heating
The indoor unit model number for this Goodman mini-split system is MSH123E15AX, while the outdoor unit model number is MSH123E15MC.
Here are some of its winning product features:
A decent SEER rating of up to 15,
high heating and cooling capacity,
Chlorine-Free R-410A Refrigerant
DC Inverter Technology Compressor for improved efficiency,
7 hours off-cycle sleep mode setting,
Louver position memory,
Turbo Settings for speedy Heating or Cooling,
Cold catalyst feature,
Bi-directional air flow for increased air distribution,
Simplified-Clean Indoor Exterior Panels
auto restart temperature setting by the memory remote control,
Goodman Mini Split Frequently Asked Questions
Does Goodman make a mini-split system?
Goodman is known for its central heat pumps and air conditioners, but it also makes excellent mini-split systems.
They have mini-split systems with a SEER rating of up to 20. The features of the mini split systems are incredible, and that's what has put them in that place today.
What is the best brand of a mini split?
It isn't easy to give this crown to one specific HVAC brand. There are some great HVAC brands out there, almost entirely perfect. However, we cannot have an absolute winner depending on several factors, such as our different budgets, climates and preferences.
However, if you are looking for a mini-split system, you will most likely find a great one in Goodman, Mitsubishi or Day & Night. These have done a great job incorporating all the features of mini-split systems.
Is Goodman the same as Daikin?
Despite being operated by the same parent company, Goodman and Daikin are two different HVAC models.
Daikin bought Goodman in 2012, making it part of the giant Daikin Industries, Ltd(1).
How much is it to install a ductless mini split?
Depending on different factors and your choice, the entire ductless mini split air conditioner may cost you anything from $2000 to $15000.
To give you a more precise approach, a 12000 BTU is expected to cost approximately $3000.
As you can see, mini splits are not exactly cheap. You, therefore, want to make a choice that will serve you well. To avoid regrets, work with your local HVAC technician in selecting and installing your ductless mini split.
Contact us for Goodman mini split installation if you are in Santa Clarita.
Goodman Mini Split Final Thoughts
There we go for Goodman mini split review.
Goodman is a leader in the HVAC industry. They have something for you if you are looking for a mini-split system for single or multiple zoning.
If you have any Goodman mini-split questions, feel free to give us a call. We would gladly help select the best model and install it for you. Feel free to contact us too if you have been looking for "ductless mini split or heat pumps because Goodman heat pump is one of our favorite choices as well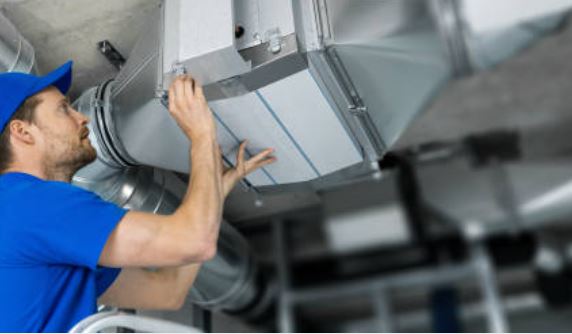 call 661-888-0248
Contact us 24/7 for HVAC services!
Our Address is
HVAC Santa Clarita
26893 Bouquet canyon rd #G
Santa Clarita CA 91350
Opening hours
Monday 8 am – 8 pm
Tuesday 8 am – 8 pm
Wednesday 8 am – 8 pm
Thursday 8 am – 8 pm
Friday 8 am – 8 pm
Saturday 8 am – 8 pm
Sunday 9 am – 5 pm