How often do you seek heating system maintenance as part of heating services?  Or let's paraphrase it. How often should you look for furnace, heater or heat pump maintenance?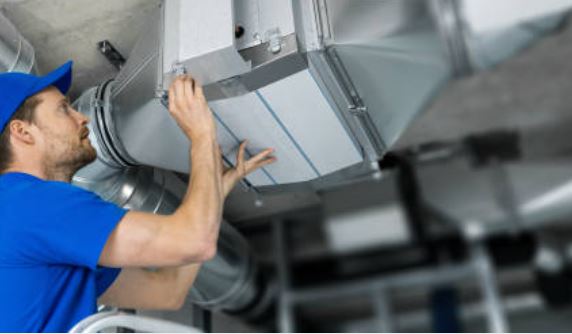 call 661-888-0248
Contact us 24/7 for Heating Maintenance Services
From our many years in the services, many homeowners seek heating maintenance less often than they should. 
And some do not even seek professional heating maintenance. They wait until the system is problematic to start running up and down.
And their reason for not seeking regular heating maintenance?
My HVAC system is still new. I don't need routine maintenance yet,
Regular heating system maintenance is expensive.
This is the worst decision you could ever make. You will end up ruining your system and spending even much more money trying to fix it.
What we are saying here is that you should get regular professional heating maintenance services. It is for the well-being of yourself, your HVAC system, and your pocket.
Come with us to discuss the maintenance service of heating systems in detail.
What is Heating Maintenance?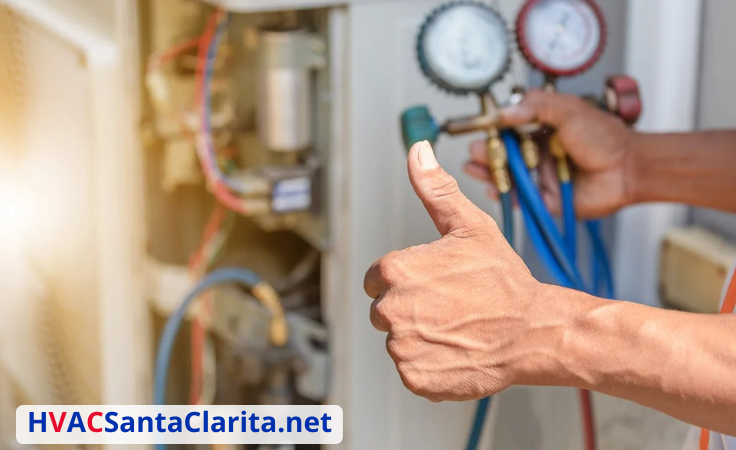 Heating maintenance is a preventive heating service that involves a thorough inspection of your HVAC system (1). The inspection service happens when your system is functioning well. You don't wait for something to go wrong for you to call a professional HVAC contractor.
After the thorough diagnostic process, the HVAC professional fixes any problems that could still be in their earlier stages. This prevents them from going full-blown.
Other than the regular, thorough inspection, HVAC Santa Clarita performs many other maintenance services. Check below for our heating system maintenance checklist.
HVAC Santa Clarita Heating Maintenance Checklist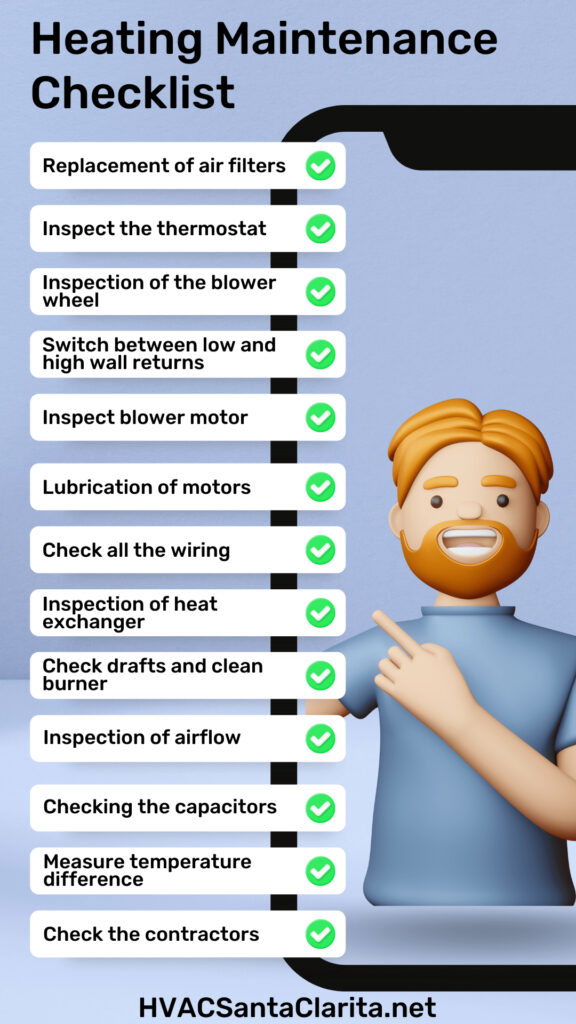 HVAC Santa Clarita heating maintenance checklist includes:
Replacement of air filters: We replace your old air filters with fresh ones. Clear air filters increase your compressor's lifespan and boost energy efficiency.
Inspect the thermostat: We ensure your thermostat temperature matches your heater temperature. This will ensure your heating system runs for the right amount of time.
Inspection of the blower wheel: A correctly functioning blower wheel moves air throughout your HVAC system. We ensure it is functioning well to boost your energy efficiency.
Switch between low and high wall returns: If you have low and high registers in your system, we can switch them for you when the weather changes.
Inspect blower motor: We will inspect and ensure that your blower motor draws the proper amount of energy. Also, a properly functioning blower motor is cost-effective and good for the lifespan of the entire heating system.
Lubrication of motors: We lubricate your motors for smooth performance and best heating results.
Check all the wiring: We will ensure that all the wiring is incorrect shape. This is for the safety of the people and pets in your household. Poor or worn-out wiring can cause accidents.
Inspection of heat exchanger: After working for some time, cracks naturally develop on the heat exchanger. We will fix the cracks on your heat exchanger to keep it functioning.
Check drafts and clean burner: We will ensure that your burners stay clean and have good airflow. This will ensure that the warm air is redirected where it is needed.
Inspection of airflow: We will clear your air duct to ensure the system works at its top efficiency. This will also ensure your house is safe.
Checking the capacitors: We ensure your capacitor is well functioning. This helps keep the system's voltage and current at the correct levels.
Measure temperature difference: To measure the effectiveness of your system, we will check the difference between the air temperature going out and that of the air coming in.
Check the contractors: We inspect whether your contractors turn on and off as needed.
What are the benefits of Regular heating Maintenance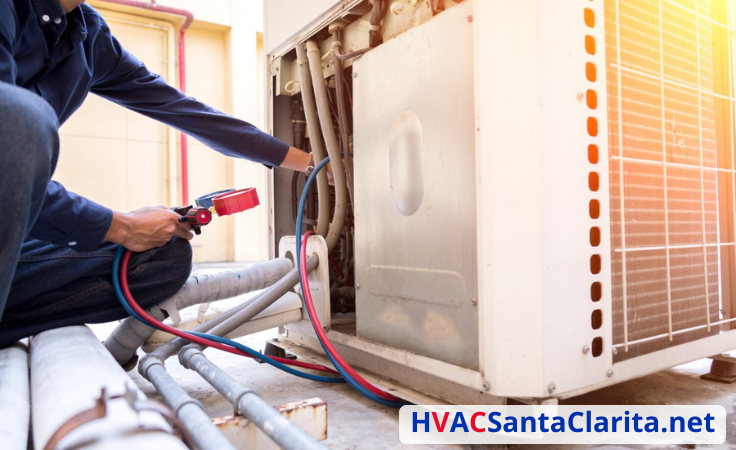 After your heating installation, we recommend scheduling at least annual heating maintenance services. This would ensure your life is comfortable. 
We discuss the benefits of regular maintenance service for your heating systems in detail (2). Let's go.
Energy Efficiency
A well-maintained system is highly energy efficient.
If your heating and cooling system have dirty and neglected parts, it will have to work harder than usual to heat your home. And this means more energy use.
If you would love to keep energy efficiency in check, get a qualified technician from HVAC Santa Clarita. We will perform some operations that will have your home's heating system at its highest efficiency. Some of the operations include:
tightening of loose connections,
checking thermostat calibrations,
inspecting ductworks
And more.
This is a great way to lower your monthly electricity bills.
Increased Comfort
If your heating equipment is well maintained, your comfort on those cold nights is guaranteed.
However, with malfunctioning HVAC components, reduced air flows and even leaky ductwork, your heating system would never warm your household as needed. You will never achieve the desired heating performance with neglected HVAC equipment.
Improved Indoor Air Quality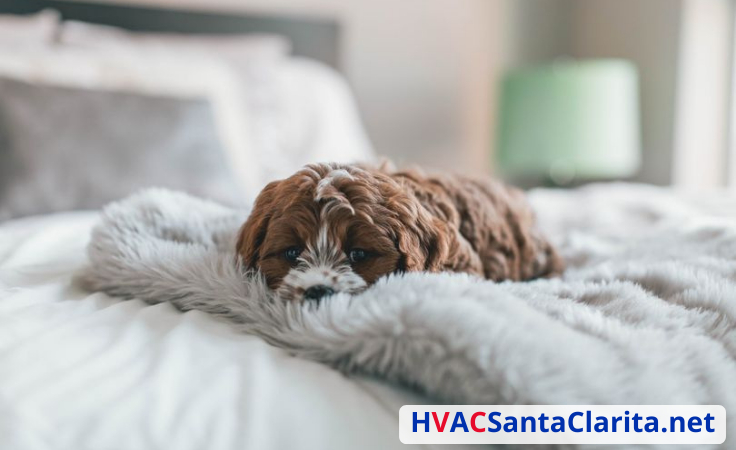 Would you love to improve your indoor air quality? Then you have to go strong on preventive maintenance for your home heating system.
As air moves through the ductwork, it carries particles that manage to escape the air filters. This means that a lot of particles accumulate in your duct network over time.
These particles could include:
pollen grains,
pet dander,
mildew,
mold,
bacteria,
dust
With HVAC maintenance, you prevent the accumulation of these particles. And, your air quality will always be good. Furthermore, you prevent respiratory infections that may result in breathing in these respiratory particles.
Longer Lifespan
It is a nightmare to be stuck with a dead heating system a few years after heating installation.
The plan is for the heating system to serve you for 15-20 years.
When your HVAC system is well cleaned, lubricated, and airflow is uncontrolled, you will improve the lifespan of your furnace. To improve your system's lifespan, you also have to prompt heating repairs. 
With all this, less stress is placed on your heating equipment. If you get these obstacles out of the way, your system will serve you for as long as it should. And we guarantee you that it will be an unproblematic tenure for the system.
Improved Safety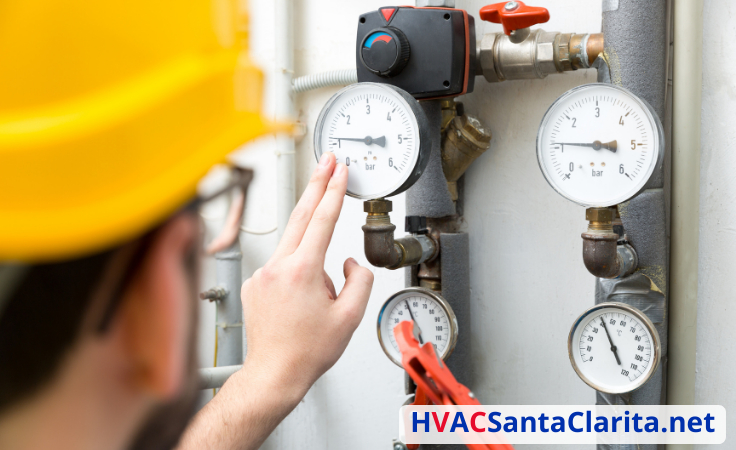 Your heating unit can be a hazard if not well maintained. You want your house to be a haven for your family and pets.
A clean and well-maintained heating unit produces very minimal carbon monoxide. This is then safely carried away by the venting system. The exact opposite is true for a neglected system.
Remember that carbon monoxide gas is odorless and colorless yet deadly. You need to maintain your system to keep your family safe from this deadly gas.
During our regular furnace maintenance, we will inspect the following:
burner combustion,
gas connections,
and heating exchanger.
If these are in order, you are sure that carbon monoxide production is at its lowest.
Also, our inspection of wiring and connections ensures that your household is safe from electrical danger.
Lowered Repair Costs
Even with regular heating maintenance, you may need heating repairs once in a while. It is typical with any other machine.
However, good for you; if you religiously had your heating maintenance service, the problem would likely be minute and cost you less.
Also, during the maintenance practice, HVAC professionals can notice minor problems before they develop into huge ones. Rectifying the problems at this step will save you costly repairs.
Reliability
You do not want your heating system developing mechanical issues midseason. You want it to be at peak performance all through the heating season. This is why you have to ensure that you receive a proper maintenance system at the onset of winter. This way, your system will keep your house cozy all winter long.
Schedule heating maintenance with us if you would love to depend on your system to keep your air quality right and warm.
How Often Should I get Heating System Maintenance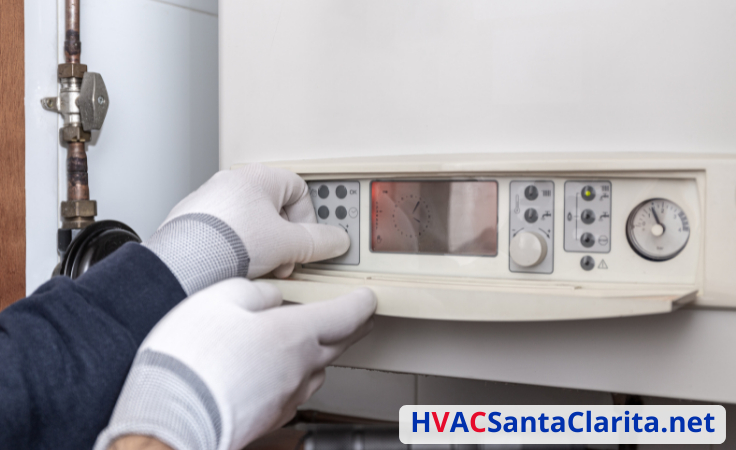 At HVAC Santa Clarita, we recommend the following frequency for your heating maintenance,
At least annually: If you want to keep your system running efficiently, we highly recommend that you schedule your heating maintenance at least once a year. This will guarantee you nothing short of top indoor air quality. However, if someone in your household has respiratory or immune issues, we recommend that you get maintenance services at least three times or four times a year.
Before the cold season: The ideal time to schedule furnace maintenance service is just before the onset of the cold season. This is the season that you will be running your system daily. You do not want to get into a problematic system because you will be stressed with unexpected breakdowns.
Types of Heating Systems Available for Annual Maintenance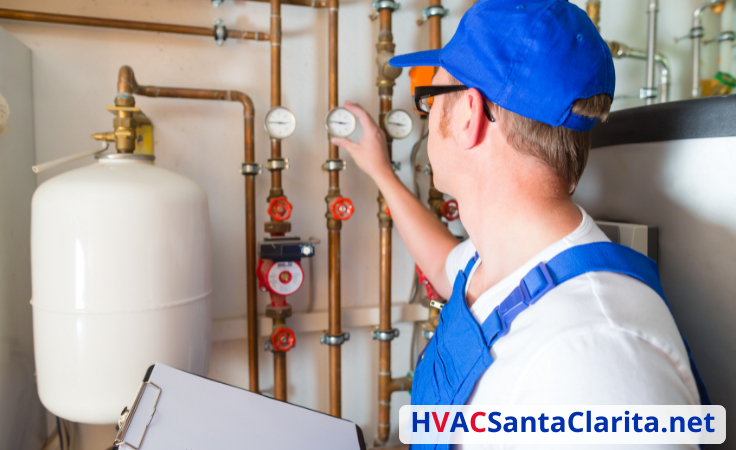 Our HVAC professionals are experienced in heating maintenance of different home heating systems. We are specialized in the maintenance of:
heating pumps,
boilers,
geothermal heating systems,
boilers.
If you don't see your home heating system, give us a call today to find out if we perform maintenance on your system type.
HVAC Santa Clarita Maintenance Services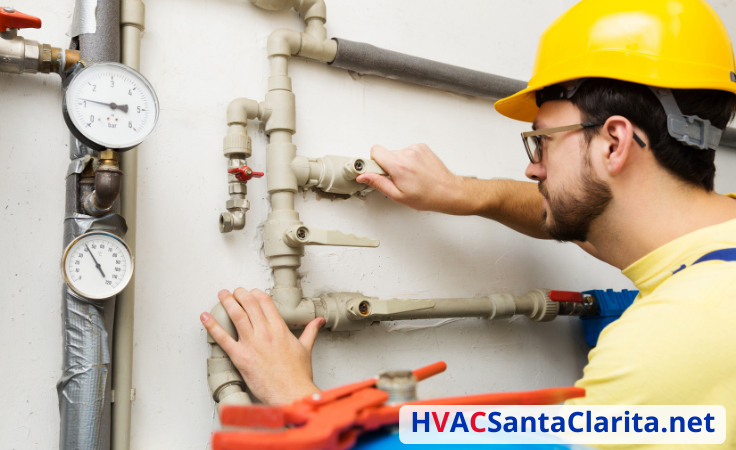 At HVAC Santa Clarita, we ensure that our clients enjoy the many benefits of preventive maintenance. We will ensure that your system is in perfect working order when you need it.
With our annual inspections, we guarantee you the following:
Working with experienced and licensed HVAC professionals, 
HVAC parts are always in perfect working order, 
A final report of any problems and how they can be fixed, 
A properly functioning system whenever you need it, 
Heater's efficiency and hence lower energy usage and energy bills, 
Call us today for the best heating and cooling maintenance service in Santa Clarita.
Heating System Maintenance Frequently Asked Questions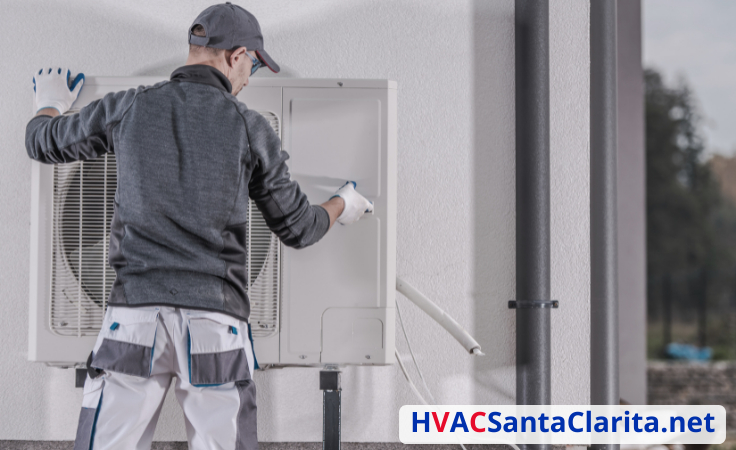 We answer some of the heating maintenance services below. With these, we are assured you will have all the information you need before you schedule heating maintenance with us.
How do you maintain the heating system?
You can have a little routine maintenance. These could be simple tasks such as changing the air or oil filters. However, for the rest of the maintenance services, we recommend that you call professional heating system maintenance.
How often should a heating system be serviced?
Twice or once a year on the lower side. However, if you have people with allergies or respiratory issues, we recommend you have HVAC, heating or air conditioning maintenance at least once every season. 
How much does a heating system tune-up cost?
The cost of heating system maintenance repair varies depending on your system type, your house size, and even your system's age. However, heating maintenance costs from $120 to $1000. 
How much is it to clean a heating system?
Cleaning your furnace will vary from around $50 to $300. This will depend on the state of your heating system. 
Final Thoughts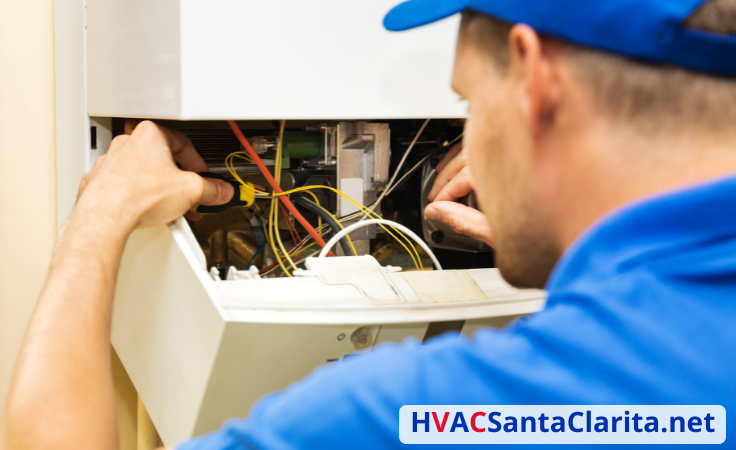 There we go for heating system maintenance in Santa Clarita. Feel free to contact our heating company if you would love to save money on energy wills and less costly heating repairs. We will be glad to have heating maintenance for you. We will ensure the system is as efficient and always at its peak performance. 
Contact us today for heating system maintenance, expert advice, and free estimates.
Why Us?
SEE WHAT OUR FRIENDS HAVE TO SAY
HVAC Santa Clarita has been doing my heating maintenance for five years now. To say that I am well pleased by their work would be an understatement. MY monthly utility bills have been manageable since then. And most importantly, I have never had a breakdown. I am a happy client and would highly recommend them.
– Emma, preschool teacher
What I love most about HVAC Santa Clarita are its thoroughness and professionalism. Whenever they come for routine heating maintenance, they ensure all parts of my system are running correctly. Larry is one of the best technicians I ever worked with. With this, I have always had excellent indoor air quality. The service is 100% worth your money and time.
–Adam, psychologist
If you are looking for a heating maintenance service, look no further than HVAC Santa Clarita. Before, we would wait to notice problems before calling HVAC Santa Clarita. We were stranded in a cold home with a broken-down heating system so many times. However, since we started having our routine heating maintenance service, we forgot about the fear of dealing with cold winter nights.
Stephanie, baker
My daughter has allergies. The breakouts, especially at night, were becoming more frequent and more severe in the last year. Our doctor helped us figure out that it could be due to the neglect of our HVAC system. He was kind enough to recommend the HVAC company he uses. After four months, we scheduled our first heating maintenance with HVAC Santa Clarita and another. It has been months since my daughter had any allergy breakout. The air quality here has significantly improved. I am satisfied.
– Daniel , business owner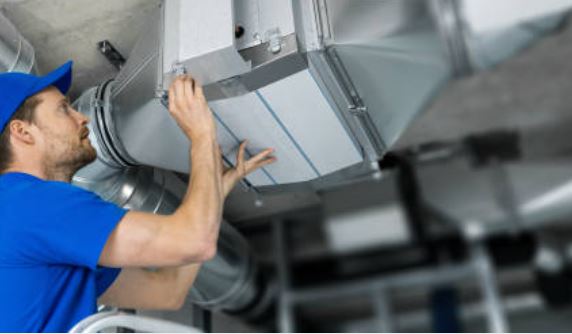 call 661-888-0248
Contact us 24/7 for Heating Maintenance Services
Opening hours
Monday 8 am – 8 pm
Tuesday 8 am – 8 pm
Wednesday 8 am – 8 pm
Thursday 8 am – 8 pm
Friday 8 am – 8 pm
Saturday 8 am – 8 pm
Sunday 9 am – 5 pm
Our Address is
HVAC Santa Clarita
26893 Bouquet canyon rd
Santa Clarita CA 91350
Sources
https://home.howstuffworks.com/home-improvement/heating-and-cooling/heating-and-cooling-system-maintenance-tips.htm
https://www.familyhandyman.com/project/do-it-yourself-furnace-maintenance-will-save-a-repair-bill/