HVAC Agoura Hills services are a necessity for all the residents of this area. HVAC Santa Clarita CA is one of the top heating and cooling companies in Agoura Hills and the neighbouring areas.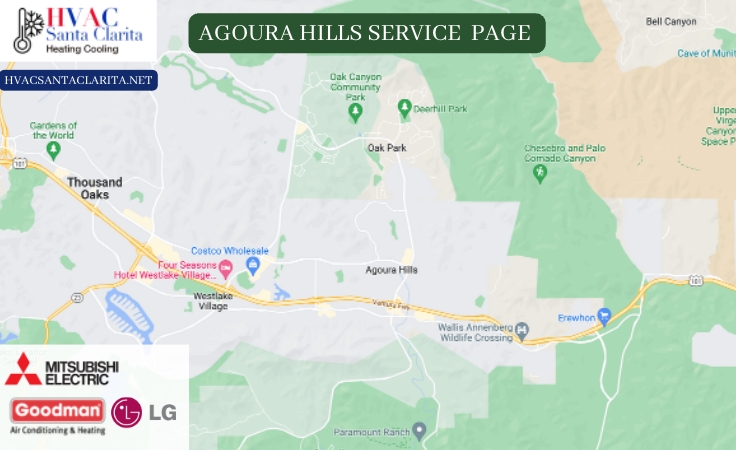 We care about the well-being of clients, and we ensure they are nothing but happy with their house temperatures and air quality. If your goal is to create an ambient home environment, HVAC Santa Clarita services were created just for you.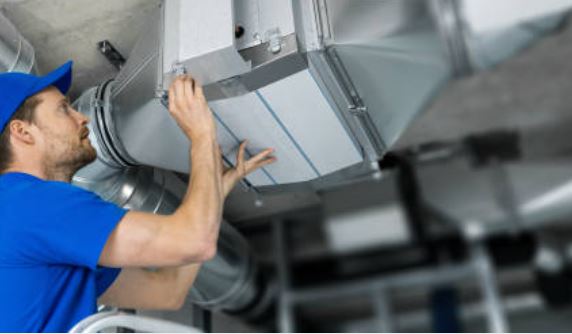 call 661-888-0248
Contact us 24/7 for heating repairs, including emergencies!
Read ahead as we review how we use our services to create the perfect environment for homeowners.
Air Conditioning Service Agoura Hills, Ca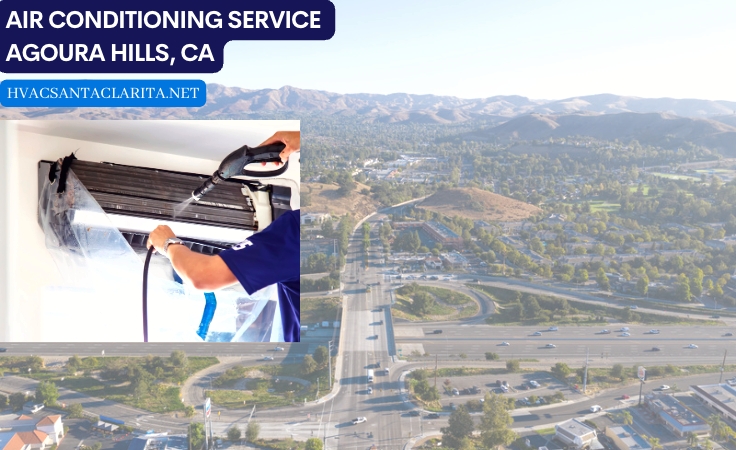 HVAC Santa Clarita offers all air conditioning services in Agoura Hills. Whether you are looking for AC installation, repair or maintenance, we have you covered. Contact us if you are looking for AC services for central, ductless mini splits, and window AC. You will get the needed service despite the location of your system, be it in the attic, basement or crawlspace.
AC Repair Agoura Hills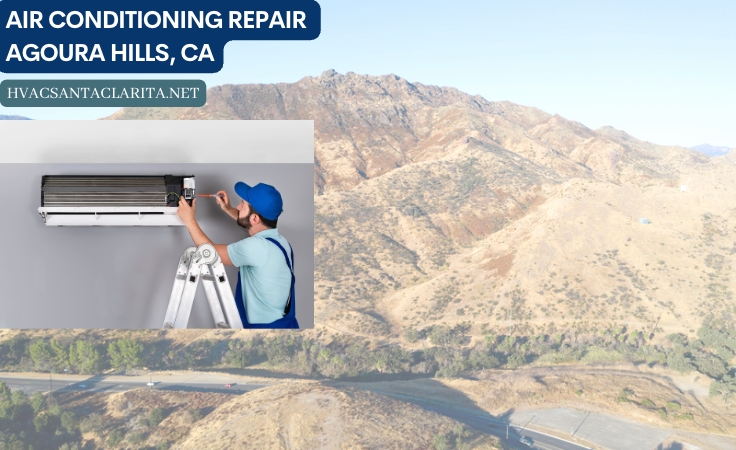 Is your air conditioner malfunctioning? Our air conditioning repair service could be what you need.
Whether your system is showing seemingly minor anomalies, such as weird noises, or huge issues, such as the system not turning on, we will get it back on track. The rule of thumb is if the system is not functioning as before, you need to get the AC fixing. Feel free to reach out for air conditioner repair services.
AC Installation Agoura Hills Ca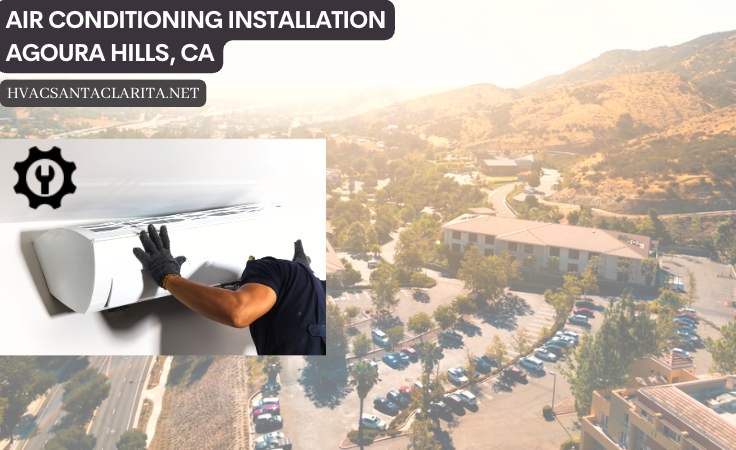 Looking to acquire a new cooling system? Our AC installation service would do a perfect job for you. We love ensuring our clients get the correct air conditioner model. In case you are stuck, we will help you choose something that suits your cooling needs. If you have already chosen the system, our team of professionals will do a noble air conditioner installation job.
AC Maintenance Agoura Hills CA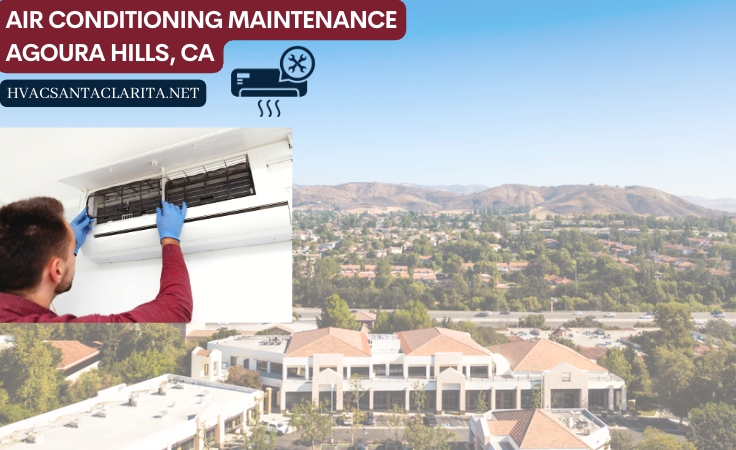 After you have spent so much money installing your HVAC system, the next best thing you can do is to service and maintain it well. Our AC tuneup service will do a superb job in ensuring your system is always performing optimally. Don't let your system die early; contact us for timely air conditioner maintenance services.
Emergency AC Repair Agoura Hills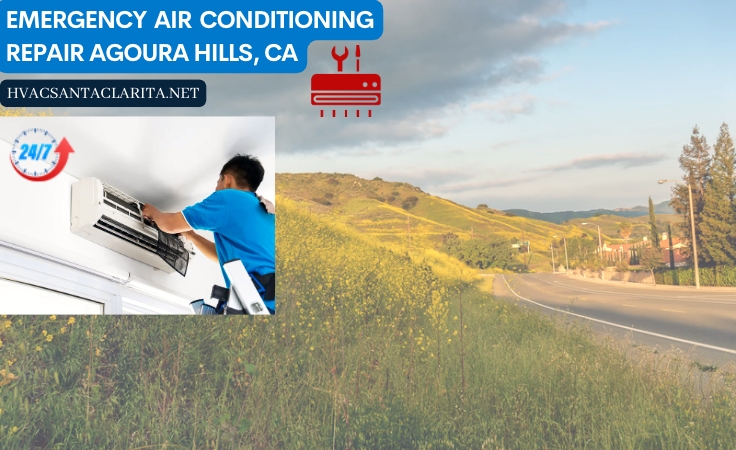 One of the primary reasons for getting AC maintenance is to avoid unexpected breakdowns. However, sometimes, it still happens. If your system fails unexpectedly, you will need our emergency AC repair. We offer same-day fixing services that instantly get you out of sticky break down situations.
Ductless Mini Split Agoura Hills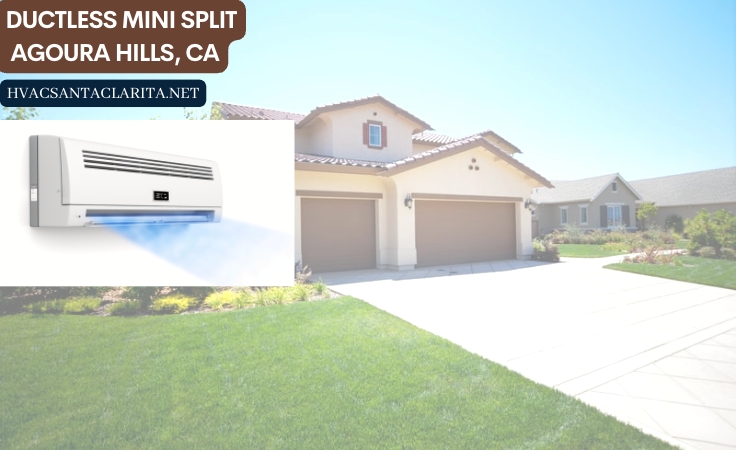 Are you looking for zoned heating or cooling services? You are looking for our ductless mini split installation, replacement, and repair services. With this service, you will get the mini split installation done. You can also get repairs and maintenance services if you already have the system in place.
Heating Services Agoura Hills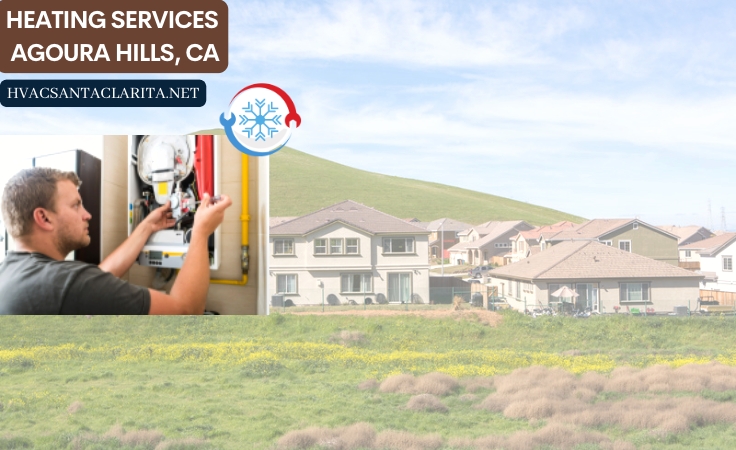 Our heating services aim at making winters more lively. We ensure our clients have correctly functioning heating systems before it is time to heat their houses. We also check on them throughout winter to ensure everything is working well. If you are looking for heating services in Agoura Hills, feel free to contact us.
Furnace Repair Agoura Hills CA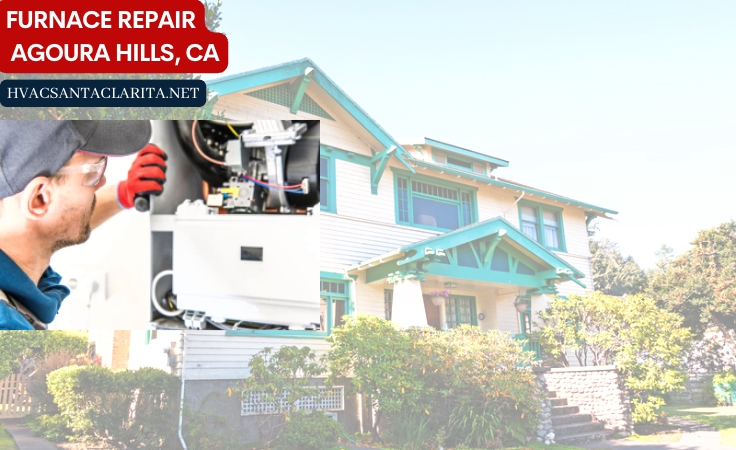 Heating systems are easily overwhelmed in winter. For this reason, they quickly start malfunctioning and sometimes even breaking down. This is common, especially if it has been a long without servicing the furnace. If you notice any problem with your furnace or heating systems, do not wait for it to escalate to uncontrollable levels; immediately contact us for our furnace repair.
We service and repair all types of furnaces, be it oil, gas or electric. It also does not matter their location, be it in the attic, crawlspace, ceiling or basement. Give us a call, and we will be on-site to fix your system.
Furnace Installation Agoura Hills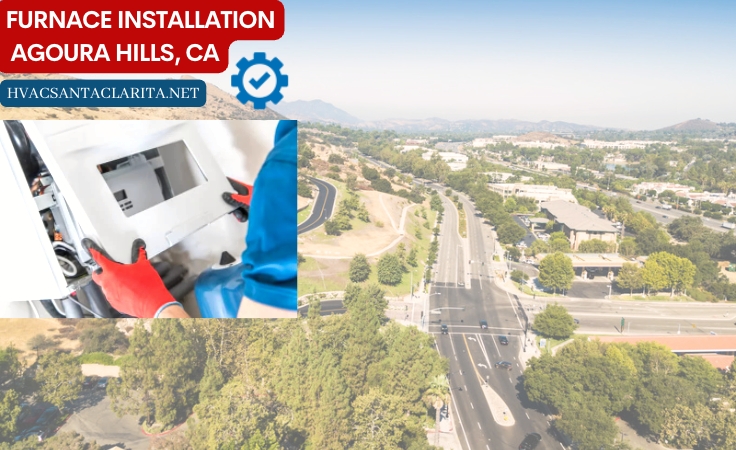 Heating seasons with no heating systems can be dreadful. Be sure to get heating systems before the season is fully here. Our furnace installation and replacement service ensure all our clients are covered during winter; do not be left behind. Contact us today if you are looking to acquire a new furnace. Our professionals have got everyone covered despite their preferences, whether you are looking for oil, gas or electric furnaces.
Agoura Hills Heating Maintenance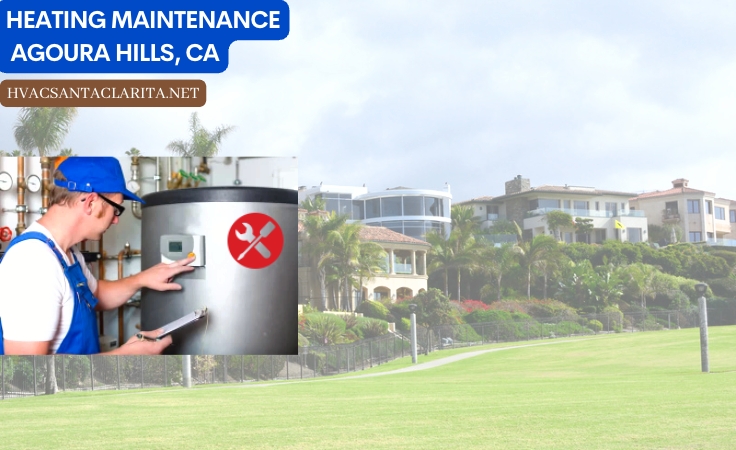 Timely furnace maintenance translates to lower fuel consumption, less chances of breakdowns and anomalies, and, most importantly, a longer lifespan. We offer furnace maintenance just before their work season begins. Our target with this is to ensure you have smooth winters. If you are done experiencing problematic heating in winter, reach out to us for furnace maintenance.
Heat Pump Service in Agoura Hills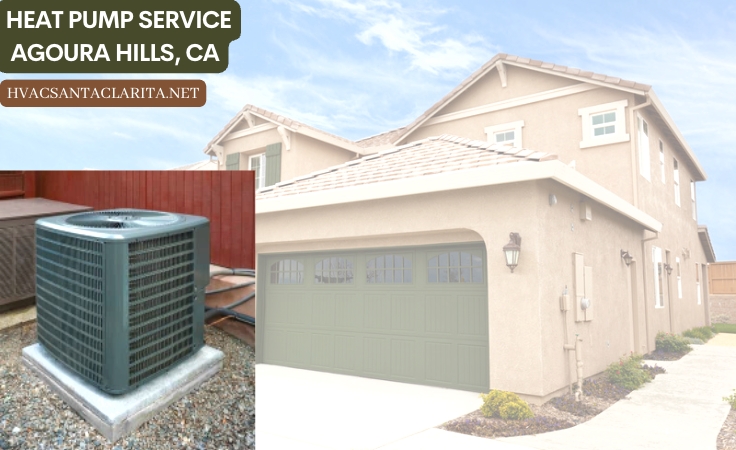 This is your ideal service if you want to acquire a heat pump or already own one. It doesn't matter whether it is a central or a ductless mini-split heat pump. We have got you for all services from installation, repairs and maintenance. Reach out today for heat pump service.
Air Ducts Agoura Hills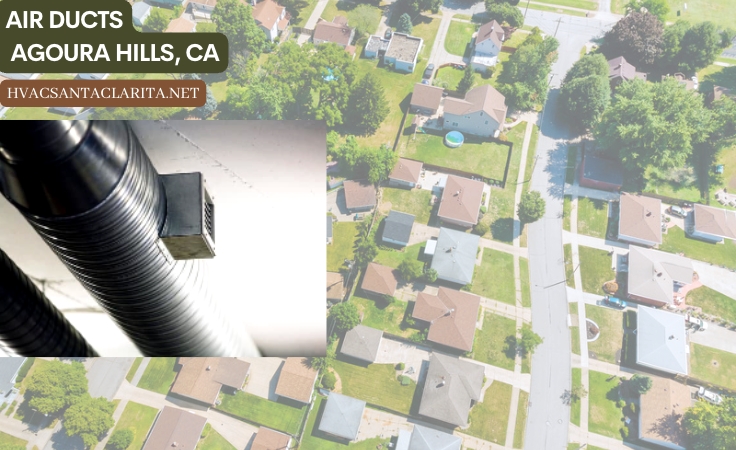 If you have been focusing on your air conditioner and forgetting about your ductwork, it is time to stop. That is the wrong way to approach the HVAC system. Your duct network needs to be in great working condition for you to enjoy excellent HVAC performance. Get your air duct service from us to enjoy better air quality, lower energy bills and better-conditioned air distribution.
Duct Installation and Replacement Agoura Hills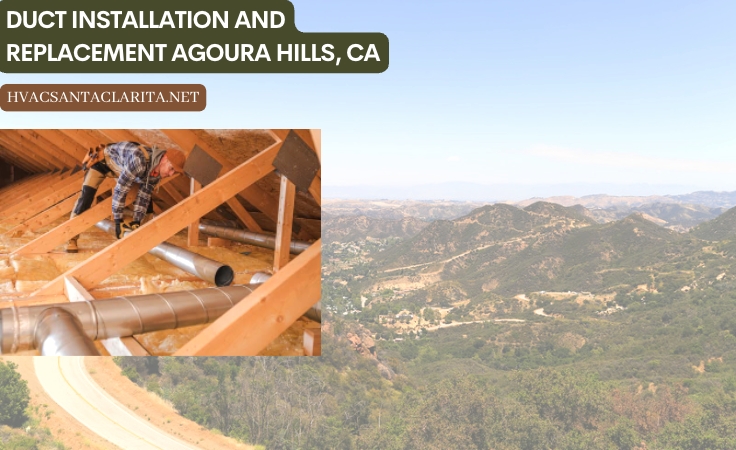 We offer duct replacement services. Whether it's your first time getting ductwork or looking to replace your worn-out ones, HVAC Santa Clarita has got you covered. All we want is for our clients to have ductwork in good condition, as this goes a long way in supporting the functioning of the air conditioner or heating systems.
Air Duct Sealing Agoura Hills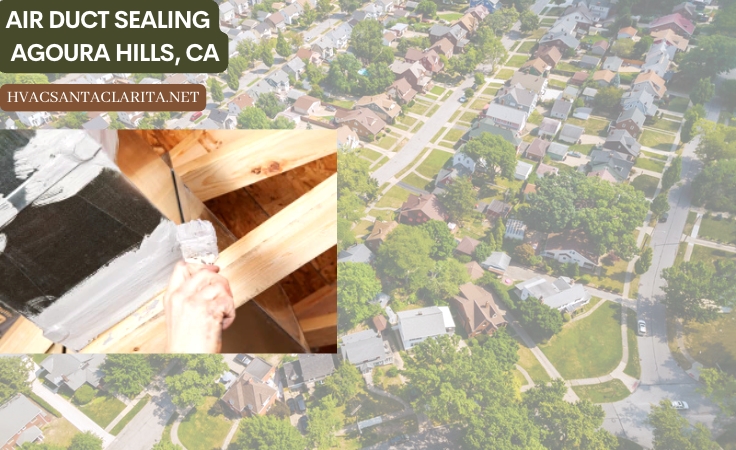 Holes and gaps in your ductwork cause many problems, such as higher energy bills, destroyed parts and lower air quality. If the problems with your HVAC system persist, the issue could be duct leakages.
Let our professional technicians come on-site, diagnose your ductwork and seal any holes in your network. Call us today for air duct sealing service.
Thermostats Agoura Hills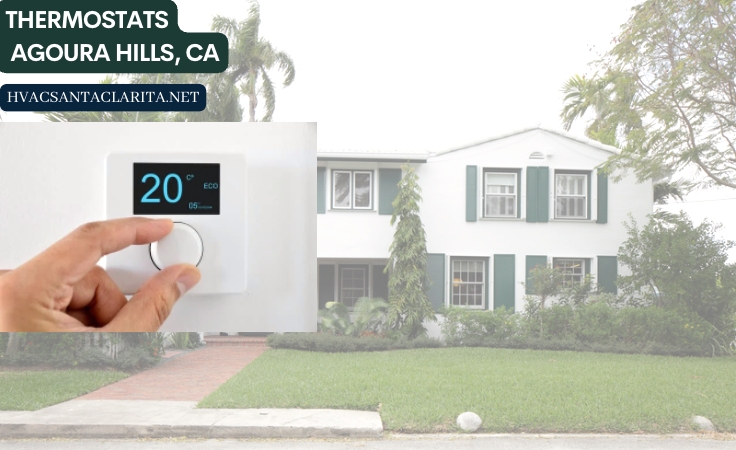 Your thermostat is an important part of your cooling and heating system. It is the thermostat that tells your HVAC system when to start and to stop. You, therefore, have to have it in excellent working condition. Contact us today if you want to upgrade from your current one to a smart thermostat. Our thermostat services include repairs, too; feel free to reach out to us.
Agoura Hills Commercial HVAC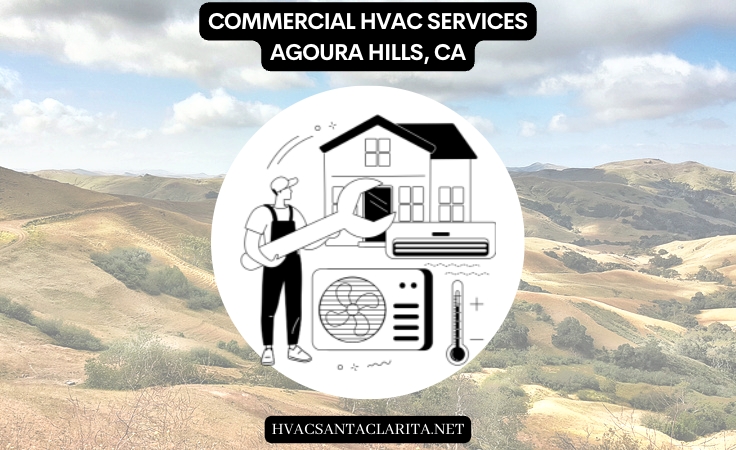 Are you searching for commercial HVAC services in Agoura Hills? Whether you are looking for systems for big institutions, or small business spaces, we have you covered. Contact us today for commercial AC installation, repairs and maintenance.
Our commercial HVAC services ensure your business or workplace is super-comfortable for maximized profits.
Brands We Work With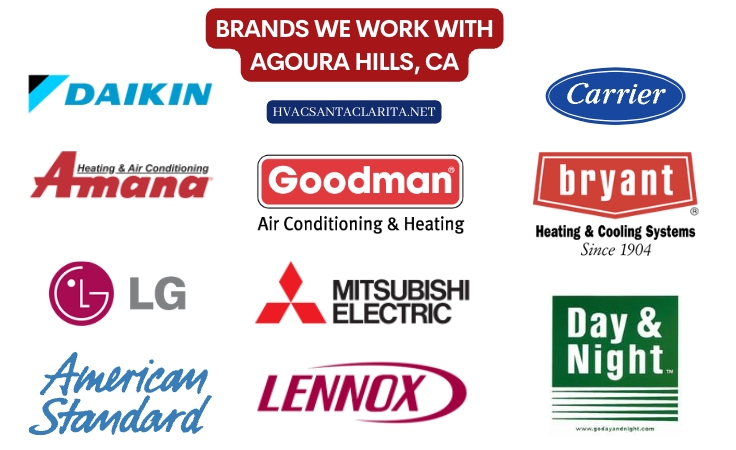 Our goal as HVAC Santa Clarita is to offer our clients the best services. We also help them quickly access the best HVAC brands in the market.
We partner and deal in the following top air conditioning and heating brands:
Goodman,
Day & Night,
Mitsubishi,
LG.
Do not hesitate to get in touch with HVAC Santa Clarita if you need to purchase, install, repair and maintain the HVAC systems of the above brands.
We will also offer all HVAC services of the following brands:
Amana,
American Standard,
Bryant,
Daikin,
Carrier,
Lennox,
Ruud,
Rheem,
Neighbourhoods We Serve
We gladly cover the Agoura Hills 91301 and 91376 zip codes as well as areas and the following neighborhoods:
Downtown Agoura Hills, Fountainwood, Forest Cove, Malibu Junction, Lake Lindero, Morrison Ranch, Hillrise, Old Agoura, Reyes Adobe District.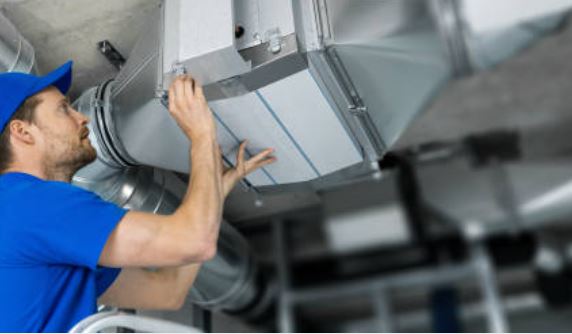 call 661-888-0248
Contact us 24/7 for heating repairs, including emergencies!
Why Us? See What Our Friends Have to Say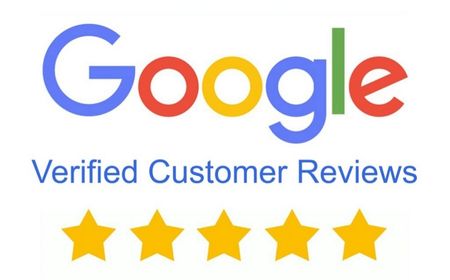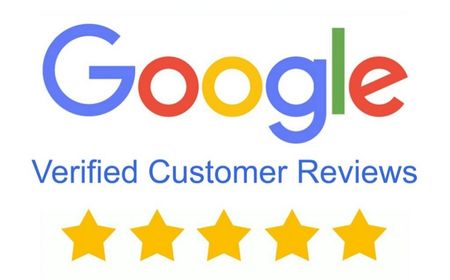 I have always done my air conditioning services with HVAC Santa Clarita. Their professional team installed services and repaired all my air conditioning systems, including the central and two mini splits. If you are looking for any air conditioning service nearby Agoura Hills, try them; they do a great job.
– Eleanor, Sales Associate.
This is the third time I have had air conditioning repair done by HVAC Santa Clarita. They have fixed my systems and even given me helpful troubleshooting tips. If you are searching for AC repair services in Agoura Hills, this is the company to work with.
– Amelia, Nurse.
It has been months since HVAC Santa Clarita did our air conditioning installation in Agoura Hills. Long story short, we got value for our money and more. We are grateful we chose to work with them.
–Charlotte, Architect.
We had been searching for an AC tuneup nearby Agoura Hills for a while; we never really found something we were satisfied with. Before last summer, we had HVAC Santa Clarita service our air conditioning, and we have never had such a smoothly working system in summer. We will be calling for their AC maintenance services every summer.
– Ava, Dermatologist.
My AC broke down last summer. The temperatures were so high we were scared for our toddler's comfort and safety. We had to get emergency Air Conditioner repair in Agoura Hills, and HVAC Santa Clarita came through. We had our system fixed earlier than we had expected. I was so impressed with their speed and accuracy. Thanks, guys!
–Liam, MD.
We added a sunroom to our house last summer. Initially, we had planned to extend our central AC to the sunroom, but it turned out we would be overwhelming the system. We talked to HVAC Santa Clarita about this, and they recommended a ductless mini-split for the sunroom. They went ahead and recommended a system to us and finally did the installation job. We are more than content with the services from this company..
– Elijah, Speech Therapist.
HVAC Santa Clarita has been doing my heating services for ages now. I thought I would share how great they have been to us. You call them, and they will deliver above what you expected. My furnace is still in great shape thanks to their top-notch heating services.
–Oliver, Civil Engineer.
My furnace unexpectedly broke down recently. I went online to search for heating repair in Agoura Hills, CA, and luckily landed on HVAC Santa Clarita. While they did not have reviews, I loved their professional presence and decided to give it a try. They did an excellent and timely service at a reasonable price. I will be using their services again.
– Theodore, Financial Analyst.
We moved to a new house in Agoura Hills and decided to replace the furnace in the house. HVAC Santa Clarita company did the heating installation for us, and we have no complaints two winters later. I recommend this furnace installation & replacement service.
–Henry, Notary
It has been a long time since our furnace broke down in the middle of winter, and we can attribute all this to furnace maintenance services from HVAC Santa Clarita. If you are in Agoura Hills and love things to work smoothly, get this heating service before winter starts.
– Pete, Pharmacist.
HVAC Santa Clarita has done all our air duct services down from air duct installation and cleaning. They did an exemplary job every single time. I recommend this air duct Agoura Hills services.
–Camila, Hair Stylist.
After two decades of having our air ducts, it was time to get new ones. We were just tired of the constant need for duct sealing. When we tell you HVAC Santa Clarita went above and beyond in their duct replacement service, we mean it. We were scared of ending up with the hideously installed ductwork, luckily, these guys did a neat job. This is an excellent service if you are looking for duct replacement in Agoura Hills.
– Alexander, a Chemical Engineer.
It took us almost a year to figure out why our electricity bills were rising, yet we had no additional devices. When we finally decided to work with HVAC Santa Clarita, they figured it out: we had several duct leakages. They did the duct sealing for us. Three months later, we can see a drop in the electricity costs and an improvement in the air conditioning process. We are super-contended with this service.
– Lucas, Accountant.
My commercial HVAC system was old and worn out. I always had complaints from my commercial tenants. I decided to solve the almost weekly repair problems by installing a new commercial air conditioning system. HVAC Santa Clarita did a rooftop commercial AC for us. It has been almost half a year, and all my tenants are happy. I now have a reliable company I can contact for any heating and cooling needs for my commercial building.
–Jason, Commercial Real Estate
We had a faulty thermostat that would not just reach the set temperature. HVAC Santa Clarita fixed it for us, and it is no longer problematic.
– Will, High School Teacher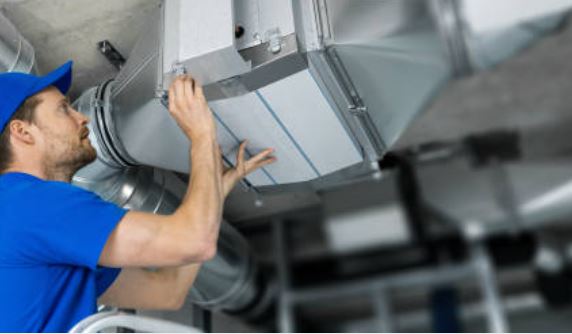 call 661-888-0248
Contact us 24/7 for heating repairs, including emergencies!
Opening hours
Monday 8 am – 8 pm
Tuesday 8 am – 8 pm
Wednesday 8 am – 8 pm
Thursday 8 am – 8 pm
Friday 8 am – 8 pm
Saturday 8 am – 8 pm
Sunday 9 am – 5 pm
Our Address is
HVAC Santa Clarita
26893 Bouquet canyon rd
Santa Clarita CA 91350