Hello there Calabasas residents! Welcome to HVAC Santa Clarita, where our goal is to ensure our clients have only the best indoor air quality. We want you to enjoy the cool breeze from your air conditioner in summer and warmth from your furnace or heat pump in winter, so Calabasas, CA is part of our Service Areas.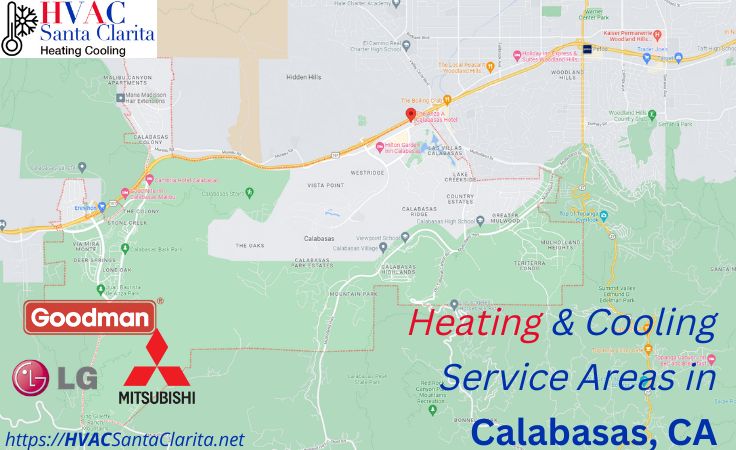 There is nothing as frustrating as having a malfunctioning air conditioner in summer. Not having one at all is a whole different case of discomfort.
The case is the same when winter hits. Your home should be cozy all winter long. This can never be the case if you have no heating systems or have them malfunctioning or broken down.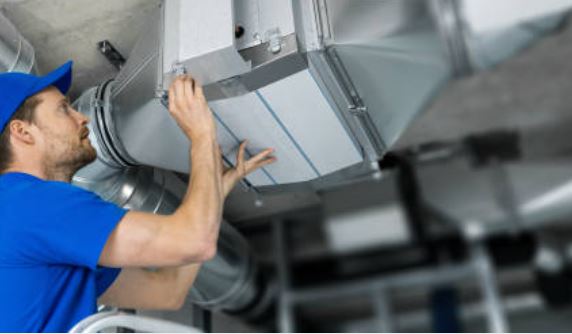 call 661-888-0248
Contact us 24/7 for heating repairs, including emergencies!
Our business here at HVAC Santa Clarita is to ensure your home is a haven you can find rest and comfort. We stop at nothing short of ensuring our clients have well-functioning HVAC systems.
Look ahead for our Calabasas HVAC services below.
Air Conditioning Company Calabasas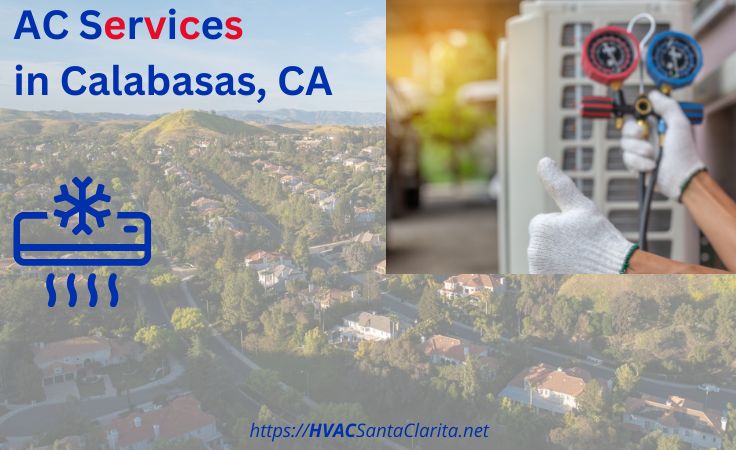 If you are looking for reliable HVAC services in Calabasas, HVAC Santa Clarita fully covers you. We install, repair and maintain different air conditioners, such as central and ductless mini-split systems. It does not matter their location; whether they are in the basement, garage, attic, crawlspace, roof, outdoors or ceiling, we will do an excellent job for you.
If you are looking for a reliable AC company, feel free to reach out to us. 
AC Repair in Calabasas.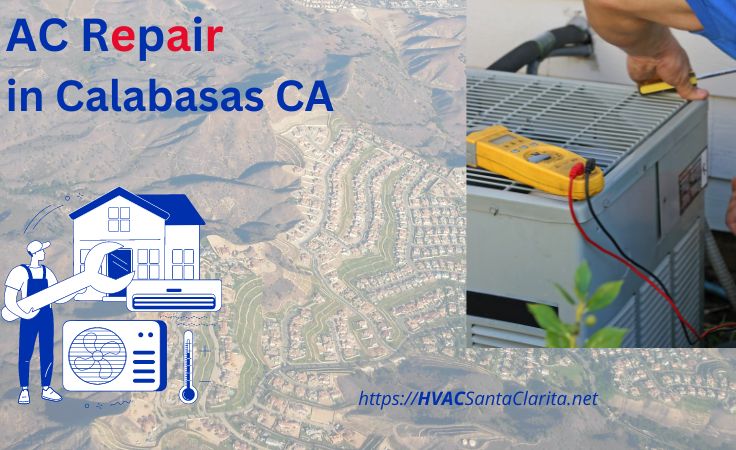 Don't hesitate to contact us whenever you need air conditioner repair. 
We fix all air conditioners, such as mini splits, central and window ACs. Call us if you notice any anomalies, such as:
Increased energy bills,
Weird noises and smells from your AC,
Ice and water coming from the AC.
We will come on-site and fix your malfunctioning AC system for you.
Air Conditioner Installation & Replacement Calabasas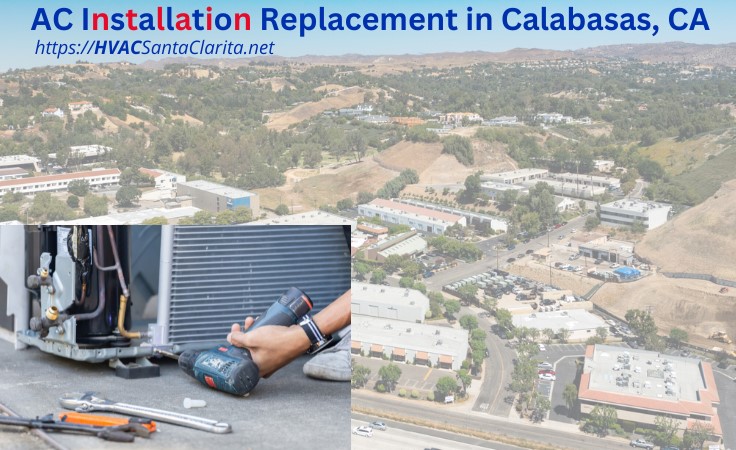 Whether you are getting a new AC system or replacing your old one, we are the company to do the installation for you. If you are undecided, we will help you choose the best type and brand of air conditioner for you. We will also help you select the best installation location for optimized performance.
Most importantly, HVAC Santa Clarita will ensure you get the best warranty terms from the AC manufacturers.
 Contact us today for air conditioner installation. 
AC Maintenance Calabasas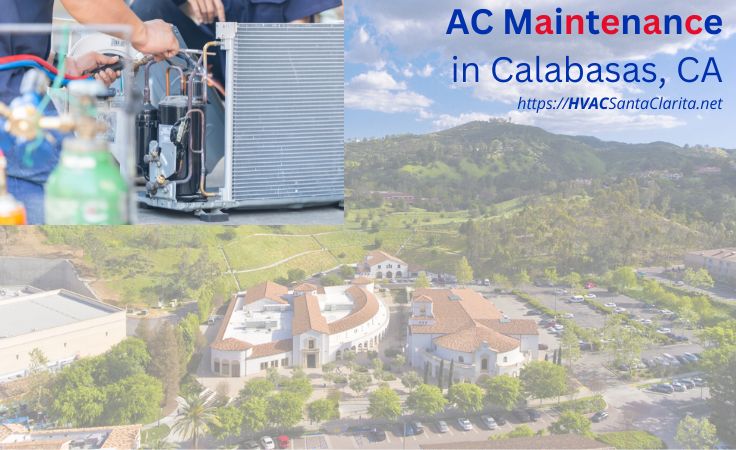 Air conditioners are like any other machines; if you do not maintain them well, you cut short their lifespan and performance.
Come on; you did not buy your air conditioner cheaply. Take good care of all its parts so that it serves you well.
Feel free to contact us for timely and professional AC maintenance in Calabasas.
Emergency AC Repair Calabasas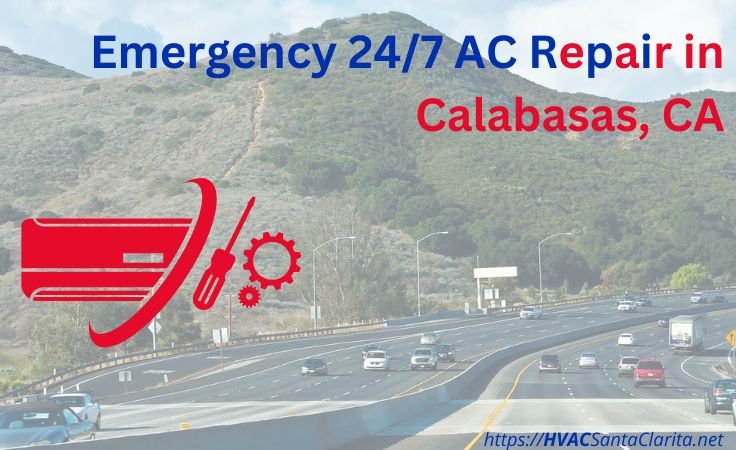 Sometimes, your air conditioner will be functioning but while making weird noises. With this, we recommend our regular AC repair.
However, the system sometimes breaks down completely; it won't just turn on. If you do not want to wait in such situations, contact us immediately for emergency AC repair. 
You can imagine when it is scorching hot, but you have to wait three days to get an appointment for AC fixing. You can turn this around by letting us know you need emergency air conditioner repair in Calabasas.
Ductless Mini Split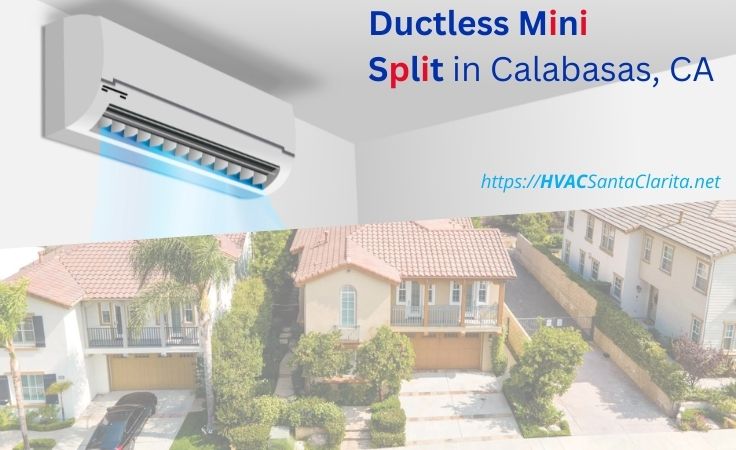 No ductwork? No worries. A ductless mini-split system is a great substitute that will even let you create cooling zones.
They are also great for additional house rooms such as the attic, sunrooms or house extensions.
Feel free to contact us for ductless mini-split installation, maintenance and repair and neighboring towns. 
Furnace Heating Services Calabasas CA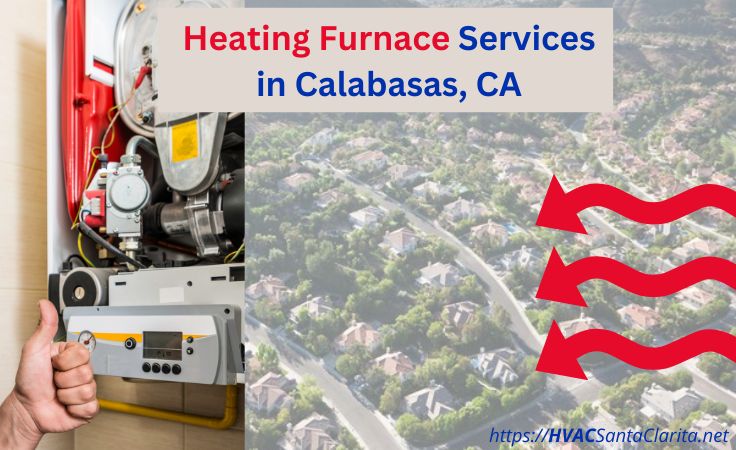 If you want your house to stay cozy all winter long, you must take furnace services diligently. Heating houses in winter has become quite expensive. The situation will be worse if you have a poorly functioning furnace.
Contact us today for furnace installation, repair and maintenance in Calabasas. Our goal is to use our furnace services to ensure our clients stay comfortable even when the temperatures drop below freezing point.
Calabasas Heating Repair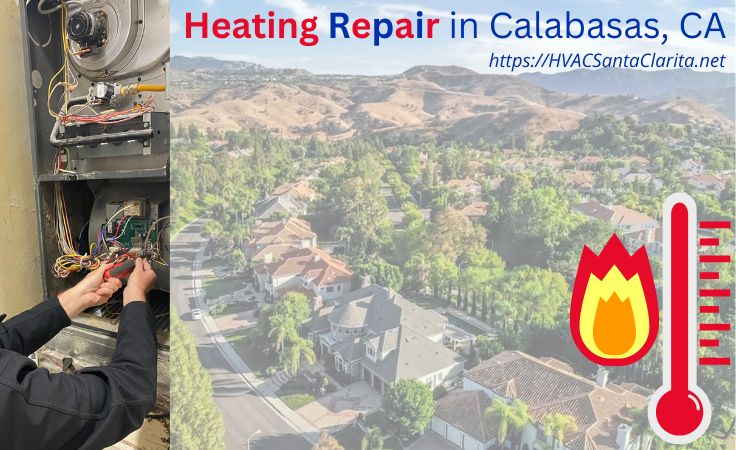 Is your furnace malfunctioning or broken down? Are the heating costs getting unexplainably higher? Contact us today for heating repair in Calabasas.
We would gladly fix your furnace, no matter the brand and type. We have covered you whether it is an electric, gas or oil furnace.
 Contact HVAC Santa Clarita today for heating repair. 
Heating Installation and Replacement Calabasas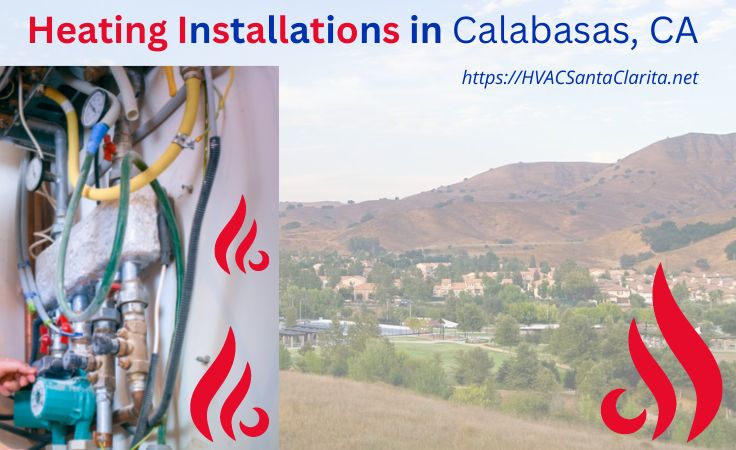 Are you looking to get a new heating system? HVAC Santa Clarita will do an excellent installation job, whether it is your first time getting a heating system or you are replacing your old one.
We are not in a hurry to install just any furnace for you. We start by helping ensure you get the best HVAC system for your needs and budget. As we install it, we ensure it is optimized to provide the best performance.
Contact us today for heating installation and replacement.
Furnace Maintenance Calabasas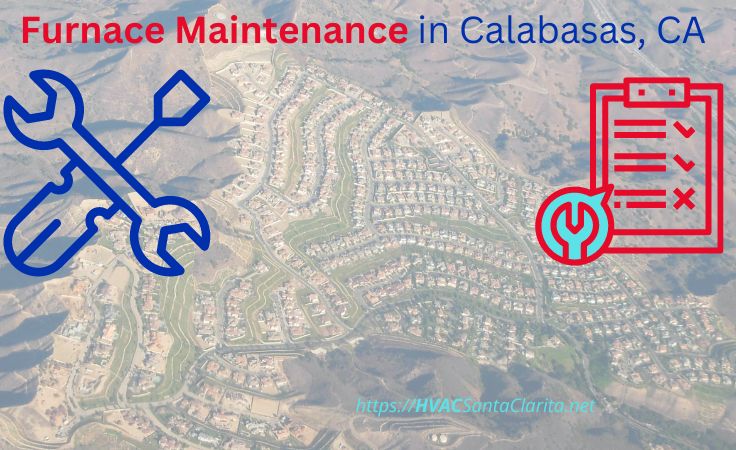 You must perform furnace maintenance regularly to enjoy cozy winters for longer and at lower costs.
Contact us for professional furnace maintenance. Our goal is to ensure your heating system effortlessly keeps you warm without consuming excessive energy. 
Contact us today for furnace maintenance in Calabasas.
Heat Pump Installation, Replacement & Repairs in Calabasas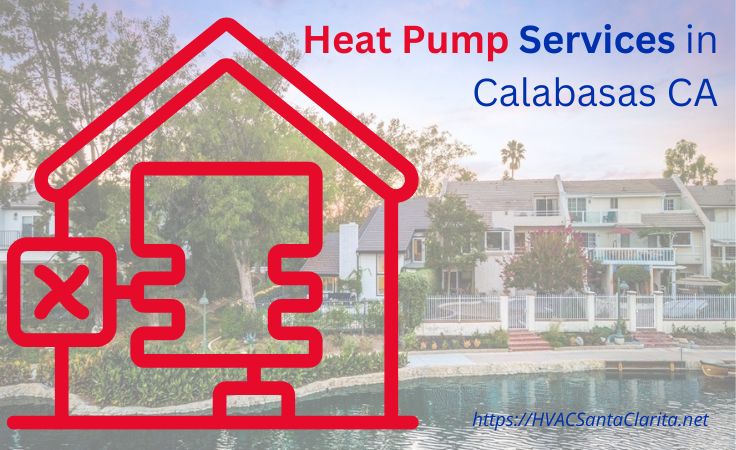 Are you looking for heat pump installation, replacement and maintenance services in Calabasas?
Heat pumps serve us all year long. You, therefore, want them to be in perfect working condition. The only way to do this is to get a well-done heat pump installation followed by timely maintenance services.
 HVAC Santa Clarita will not let you down when it comes to this. Call us today for heat pump installation; we will ensure your system is always at its best level. 
Air Duct Calabasas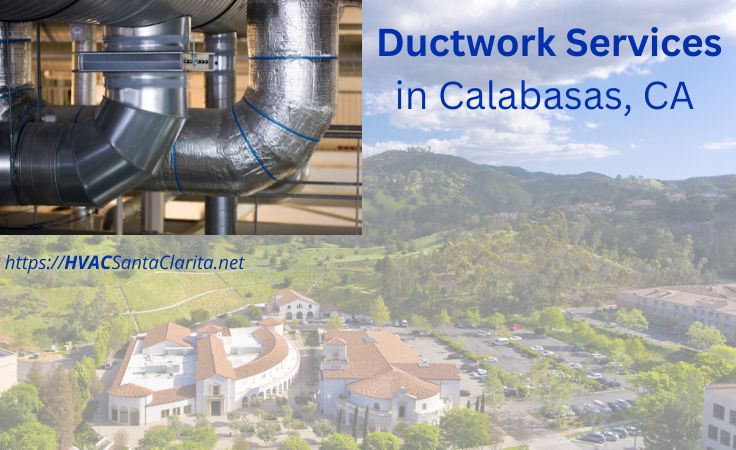 If you have a central HVAC system, you have to have perfect functioning ductwork. There is no bargain in this.
If your ductwork is dirty or has leakages, the quality of your air will be poor, yet you will be paying more in electricity or fuel bills..
Contact us today for air duct cleaning and sealing. Our air duct Calabasas service will ensure perfect air distribution of conditioned air throughout your space.
Duct Installation & Replacement Calabasas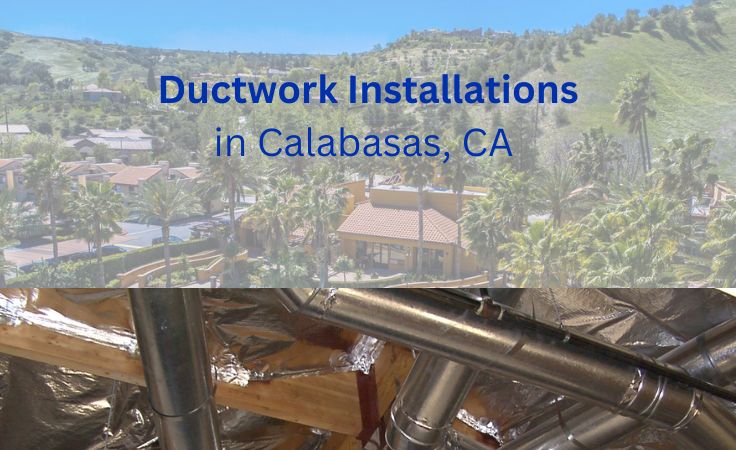 Are you looking for duct installation and replacement services? If you have moved into a house with no ductwork or would love to replace your old and worn-out ones, we would be more than excited to get the work done for you. 
We will take you through the types of ductwork and their different shapes to help you understand what suits you best. We will then proceed with the calculations, followed by the installation work.
Contact us today for well installed ductwork in Calabasas.
Air duct sealing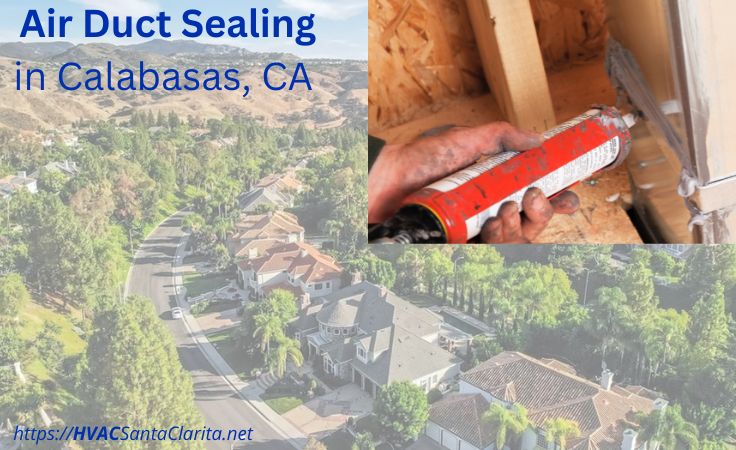 Did you know one of the cases of increased energy bills is leaking air ducts?
The solution will be having your air ducts sealed. It is difficult to spot gaps and holes in your air duct with bare eyes. Let our professionals come on-site to diagnose your air ducts and seal them in case of any gaps and holes.
 Reach out to us today for air duct sealing. 
Thermostat
The thermostat is like the heart of your HVAC system; it must function well. Any inaccuracies or malfunctioning will result in issues with the entire heating or cooling system.
Whether you want to repair, replace or upgrade your thermostat, we have you covered. We work with top thermostat brands to ensure all our clients have perfectly functioning thermostats.
Contact us today for thermostat services. 
Commercial Air Conditioning Calabasas, CA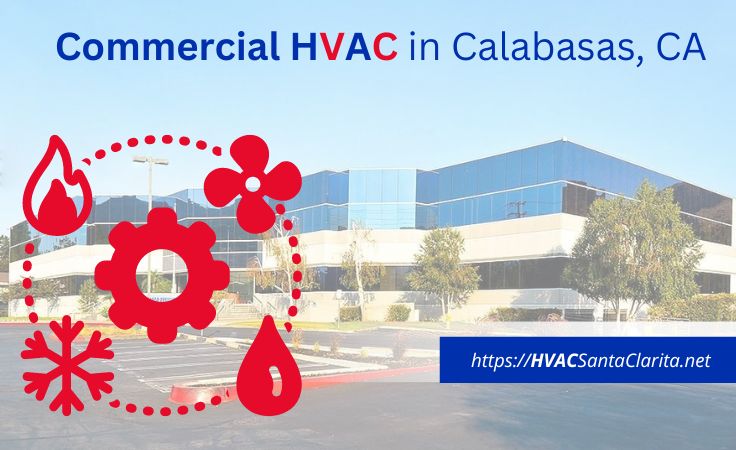 Whether you are running a big commercial building or a small coffee shop or bookstore, we have you sorted out in our commercial HVAC services.
Keep your workers productive, commercial tenants happy, and clients comfortable. This is what our Calabasas commercial AC will do for you. 
Contact us today for commercial AC installation, repair and maintenance. Let us help take your business to the next step.
Brands we Work With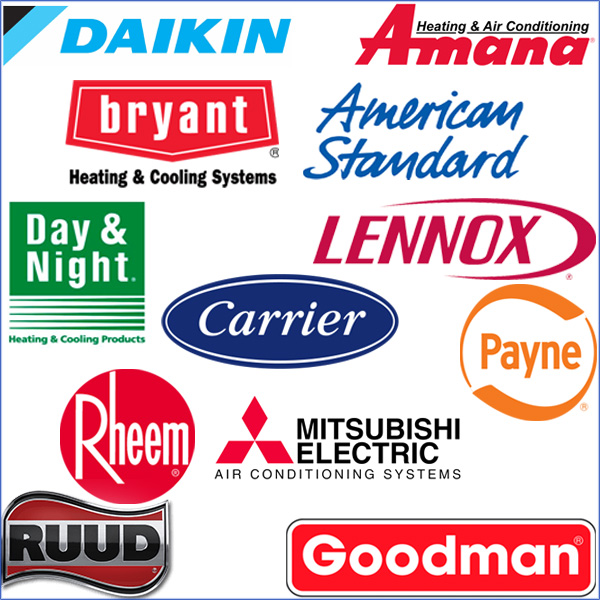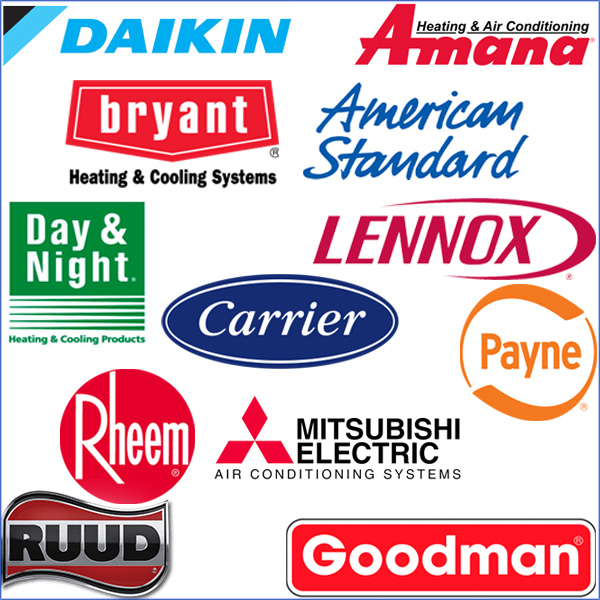 We work with top HVAC brands to ensure you get the best.
In our decades of serving our HVAC clients, we know how transformative getting the right HVAC brand can be. This is why we partner with the following top HVAC brands:
Goodman,
Mitsubishi,
Day & Night.
However, we work with other reliable brands and install, repair, and service them. Feel free to reach out to us if you need HVAC services for the following HVAC brands:
Amana,
LG,
Lennox,
Rheem,
Ruud,
Carrier,
Daikin,
Bryant,
American Standard,
Payne,
And more. 
Neighborhoods We Serve
We serve the large Calabasas area.
Feel free to call us for HVAC services if you are in the following Calabasas neighborhoods:
The Oaks, Calabasas Hills, Calabasas Park, Calabasas Park Estate, Calabasas Village, Malibu Canyon, Calabasas Highlands, Greater Mulwood, Las Villas Calabasas, Mulholland Heights, Calabasas View, Calabasas Ridge, Las Virgenes Park, Calabasas Colony, Lake Creekside, Westridge, Teriterra Condo, Bellagio, Las Virgenes Hills, Country Estates, Mountain Park, Clairidge, Malibou Canyon Townhomes, Lone Oak, Via Mira Monte, The Colony, Saratoga Ranch, Deer Springs, Malibu Creek, Vista Point, Park South, Stone Creek, El Encanto, Palatino.
Why Us? See What Our Friends Have to Say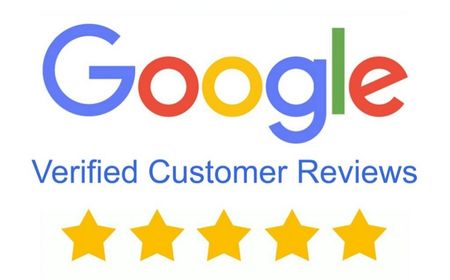 HVAC Santa Clarita has done all my HVAC services for a long time. There is not a single time they disappointed me. I recommend this company to anyone in Calabasas.
– Olga, Data Analyst.
My AC had been making screeching noises every time we turned it on. We also noticed that our energy bills were soaring higher. We contacted HVAC Santa Clarita for AC repair services and are happy that our system is back on its feet. I recommend this service!
– Patricia, Consultant.
We moved into our new home in Calabasas, CA, recently. We had to get a new air conditioner as the home had a worn-out system. HVAC Santa Clarita helped us select a system, Goodman, which we are happy with. Thanks, HVAC Santa Clarita, for the great service
–Anne Dentist
A neighbor recommended HVAC Santa Clarita to us for Air Condition maintenance services. They have been doing bi-annual maintenance services for us for some years now. We are glad we took this path, as we have long forgotten about broken air conditioners.
– Elizabeth, Adult Home Care Owner.
My air conditioner broke down when my family needed it the most. We tried getting AC repair services from all over Calabasas, but the nearest appointment we could land was three days later. No, we were not going to freeze for three days waiting for repair services. Last minute, we bumped into HVAC Santa Clarita emergency AC repair services. We had our system fixed in hours! Thanks, guys.
– Carlos, Optometrist
I was transforming my attic into a bit of library space. We did great and made a little study space for us, but one thing was missing, an air conditioner. It always got super hot in there; we needed to get cooling systems. We talked to HVAC Santa Clarita and found that extending from the central AC was not viable. They ended up installing a ductless mini-split for us in our attic library. We couldn't be any happier.
– Robert, Nurse.
HVAC Santa Clarita has done furnace services for us in the past two years. We are happy with their reasonably priced yet affordable services. If you are second-guessing, this is the green light to go ahead and use their furnace services.
– Abdul, Business owner.
Our furnace has repeatedly been breaking down a few days after fixing it. We were about to give up on it after only three years. We must have been lucky to bump into HVAC Santa Clarita. They came on-site, diagnosed the furnace and repaired it. It has been months without breakdowns. I highly recommend this service.
– Bradley, CEO Fashion E-Commerce Retailer.
Since If you are looking for heat pump installation in Calabasas, look no further than HVAC Santa Clarita. They installed our heat pumps, and we are 100% satisfied.
– Jeremy, Attorney.
We had worn-out air ducts that resulted in poor air quality and increased energy bills. HVAC Santa Clarita was a blessing in disguise. They did air duct services for us, and we are glad we chose to work with them.
–John, Cyber Security Engineer
We moved to a house with ducts that were over 15 years old. They were worn out and needed some work done. HVAC Santa Clarita came down to us and sealed all the gaps in the ductwork. They have professional contractors who did an excellent job!.e
– Ryan, Pharmacist.
If you are looking for air duct installation in Calabasas, I recommend HVAC Santa Clarita. They replaced my old ductwork, which was becoming very problematic. I have a new system that is now functioning well. Thanks, HVAC Santa Clarita.
– Jack, Realtor
I have wanted to upgrade to a smart thermostat for a long time. When I decided to finally go for it, I got HVAC Santa Clarita to do the work. Their services have just made things a little easier for me. This is a service I recommend.
– Joe, General Contractor.
We have been trying to rent out some office spaces for a long time. Many potential clients turned us down for not having HVAC systems in place. We decided to get this in order and chose HVAC Santa Clarita to do the work for us. Fast forward two months later, we have landed three clients whose priorities were well-air-conditioned spaces. HVAC Santa Clarita, thank you.
– Justin, Restaurant Owner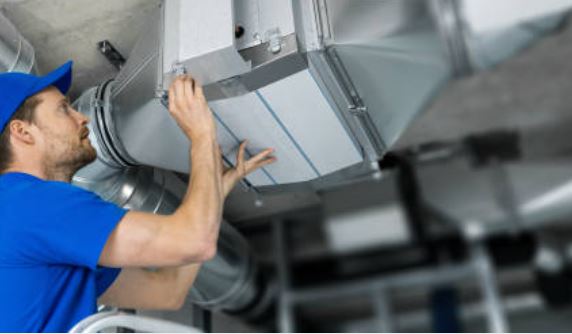 call 661-888-0248
Contact us 24/7 for heating repairs, including emergencies!
Opening hours
Monday 8 am – 8 pm
Tuesday 8 am – 8 pm
Wednesday 8 am – 8 pm
Thursday 8 am – 8 pm
Friday 8 am – 8 pm
Saturday 8 am – 8 pm
Sunday 9 am – 5 pm
Our Address is
HVAC Santa Clarita
26893 Bouquet canyon rd
Santa Clarita CA 91350