Ductless mini-split vs. central air conditioning, which carries the day? 
Many people are looking to get the difference between the two. What are the pros and cons of the ductless mini-split system? How about those of the central air system? What is the most important when it comes to AC repair services?
But most importantly, which one is the most suitable for you, your family and your home?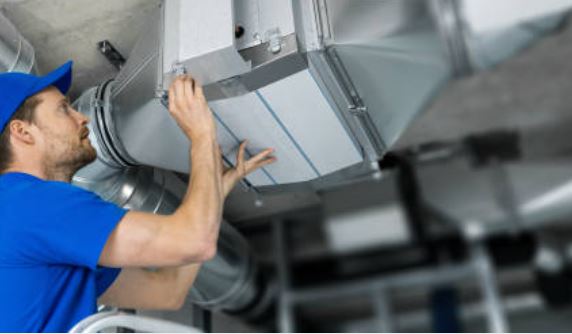 call 661-888-0248
Contact 24/7 for air conditioning services!
Read on to find all the essential details on ductless mini-split systems vs. central air conditioning.
Let's get straight into the details.
What is a Ductless Mini-split system?
Before comparing ductless mini-split systems vs. central air conditioning, we need to look at what they are.
A ductless mini-split (1) consists of two parts:
an outdoor condenser and compressor,
and indoor air-handling units.
The indoor units are installed in different locations in the house. It could be in different rooms or zones. And each of the units is controlled by an individual remote control.
These systems are either mounted on the wall or suspended from the ceiling. They are then connected to the outdoor condenser.
A refrigerant line makes the connection. This is why the system is called ductless. It does not require a duct system to be installed in your home.
You, however, need to know that the size, number and location of the AC will determine the efficiency of the AC.
What is a Central Air Conditioning System?
Central air conditioning is a system that cools air centrally. The cool air is then distributed to the other rooms. The distribution is through the fans and ductwork.
This is made possible by the compression of the refrigerant. This process expels hot air from the room and creates space for cool air.
Pros of Ductless Mini Split Air Conditioners
If you are highly considering a ductless mini-split system, here are reasons why you should go ahead.
Efficiency/ Lower Energy bills
This is one of the biggest pros of ductless mini-split systems. This is because they contain one of the most advanced technologies in the HVAC industry. The unit uses inverter technology to convert high-voltage electricity into DC voltage.
This allows them to utilize very little energy.
And the results are often impressive. The SEER results can reach 30 on the cooling side.
It is almost the same for the heating side.
Furthermore, mini-splits come with variable speed compressors. This means that they can run as little or as much as needed. This is in contrast to many central air conditioners with only one or two speeds. And with such, you have to switch on and off more often.
Built-In Zoning
Often, we see mini-splits in individual rooms such as the living rooms, patios, sunrooms, attics, finished basements and others.
This also highlights the benefits of larger mini-split systems with multiple indoor units. These are also known as heads.
Therefore, if you have several minis splits in your home. You can decide how you want to control each of them. In short, you can customize how you want the air to feel in your house.
Ductless Mini Split equal Less Work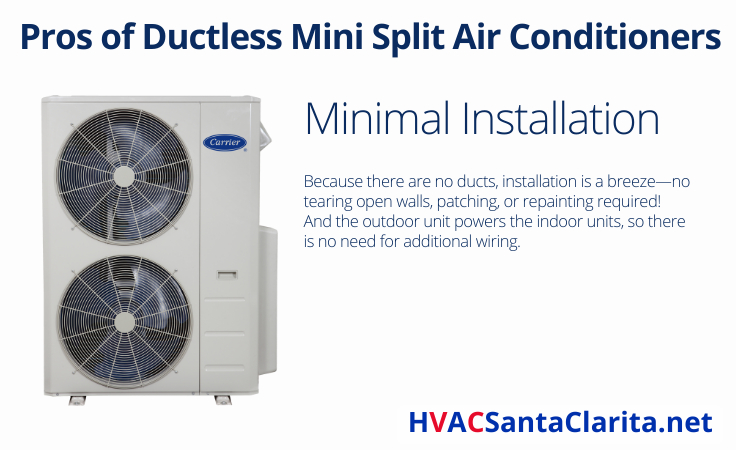 Mini-split systems can be installed without requiring significant shifts in your house. Small holes need to be drilled to connect the units and to the outdoor unit. Therefore, no major structural shifts are needed in your house.
And, with this, they also take less time and effort to install.
We also see it as a suitable option for a house that doesn't have ductwork. If your house has no ductwork and you want a central air conditioner, you will first have to work on the ductwork. If you would love a short way out, go for the ductless.
Flexibility
A mini-split system comes with zone control. This lets you set cooling and heating as you want.
Also, if you would already have a central air conditioner but would love to make rooms such as the attic, garage or basement more livable, you can get a mini-split unit just for that room. A lot of times, such rooms have no ductwork. And this means that a central air conditioner cannot be used there.
In such cases, at HVAC Santa Clarita, we recommend that you install mini split air conditioners in the room, which will work in conjunction with the central air conditioners.
Less Noise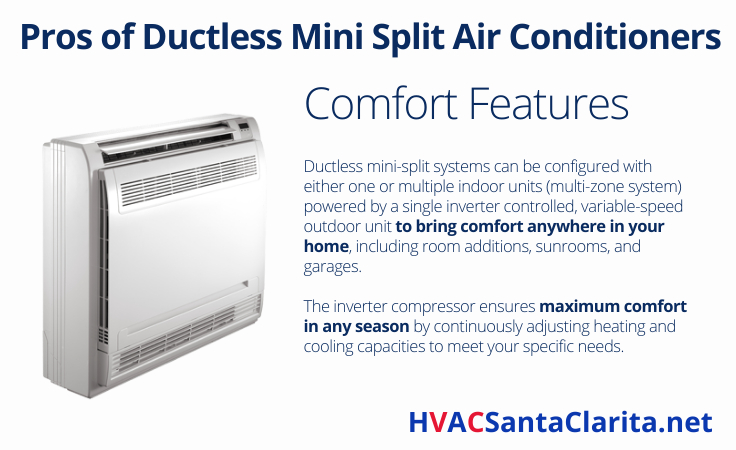 Yes, all HVAC systems produce some noise. The noise is usually very much bearable and fades in the background.
However, if you are looking for the silent option, you may choose ductless systems over central air conditioning. Ductless mini-splits make less noise. They are generally silent unless they have trouble that needs air conditioning services.
Ideal for Small Disconnected Rooms
If you have small disconnected rooms, the best air conditioning for you could be mini split air conditioners. Only a tiny hole on the wall is needed to connect the unit to the others.
Also, all the users of the rooms can customize the temperatures with individual remotes if you like it cooler than the person in the next room, no worries.
Also, there are more design options, and you can have each customized to your specific needs.
Cons of Ductless Mini Split Systems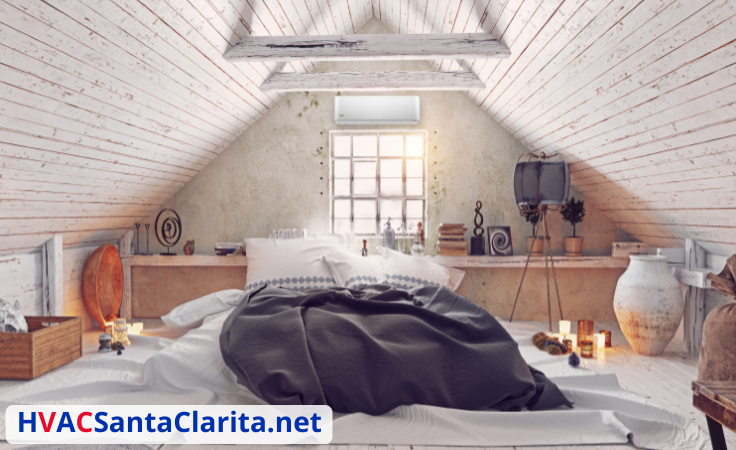 So, what are the downsides of the mini-split systems? Read on to find out why you may want to reconsider getting the entire system.
Less Efficient Filtration
Yes, ductless systems do have air filters. But, they are not as powerful as ducted filtration systems. Ducted systems will do a much better job in eliminating:
allergens,
dust,
pollutants,
pollen
odors.
Yes, carbon inserts can be installed in your mini-split units. This can help solve part of the issue. You, however, must note that carbon inserts need to be replaced periodically.
Furthermore, you can fit air purifiers in your system to boost their purification. This will, however, limit the zoning, which is inherent to the entire system.
Bad for Interior Aesthetics
We may not all be interior designers or into it, but it is apparent that we all love an aesthetically pleasing house. And in this, you may hate ductless mini-split systems. This is because the wireline and connections may be an eyesore in the house.
These lines include electrical connectors and condensate drainage. And, they are often situated in conspicuous areas, making it even worse. No, you cannot paint the lines.
However, you can get wire hidden to cover the lines crossing from one corner to another. And, yes, you can paint the hides to match your house colors. Furthermore, the hide may limit the wear and tear of the wires.
Poor Drainage
Mini-split air conditioners control the humidity by redirecting moisture into the condensate in the outside drain.
However, it is essential to know that this is not always the case. And, this always depends on location. In such instances, the condensate will have to move the moisture outside. Yes, this means that you have to invest in a condensate pump. Extra costs.
Maintenance
All HVAC equipment needs regular maintenance. Without regular AC maintenance, your system would:
not last long,
lose efficiency,
increase your electricity bills.
With ductless systems, the filters have to be cleaned regularly. If you use your AC conditioner all year round, we recommend cleaning the filters every few weeks. Now, this is quite frequent compared to how much attention a central air conditioning needs.
And, failure or even short-term negligence would lead to untimely breakdowns.
Initial Price
The initial AC installation price of the ductless mini-split system can be high. 
The brighter side is that the utility cost with the ductless is generally lower. You, therefore, invest more upfront but pay less monthly bills. Whatever works for you.
However, if you don't have ductwork, it would be cheaper to go with ductless. The cost of installing ducts alone is much higher. Therefore, if you would love to avoid high upfront costs in such a case, go for the ductless.
Central Air Conditioning System pros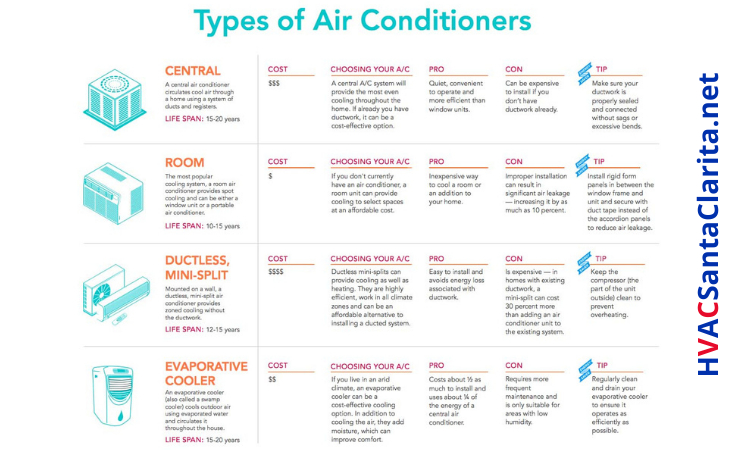 Here are the advantages of central air conditioners. This could be your reason for getting it installed in your house.
Lower Upfront Cost
Central air conditioners cost less to install. However, this is only true in homes with existing ductwork. If you have to install ductwork first, the cost may get higher.
The heat pumps, higher-efficiency conditioners and furnaces can get to about 20 SEER. This implies that depending on the equipment you use, the gap isn't always significant.
Size and Range
If you own a big home, you may want to highly consider a central air system. They are equipped to consistently cool and heat the air.
Suppose you want heating or cooling to easily reach every corner of your house. Therefore, if you need to cool an ample space simultaneously, you need to get a ducted system.
Integration with Air Quality Products
With central air systems, there are vast air filtration options you can choose from. There are a variety of air quality products you can integrate into your system. These include:
air purifiers,
humidifiers,
dehumidifiers.
This means that with central air systems, there is always room to go higher on improving the quality of your indoor air.
Furthermore, these additions can help offload the burden of the air conditioner. This means that they would directly improve efficiency.
Central Air Cons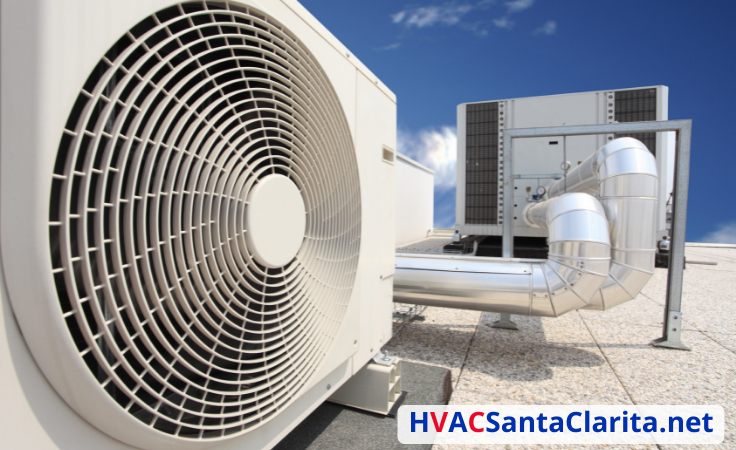 Are there any downsides to a central air conditioner? What are some reasons you may want to think twice about getting a central air system?
Find out why below.
Higher Utility Bills
You won't have proper control of your heating and cooling with the central air conditioners. For instance, you will have areas that don't need heating or cooling getting it done. This will hike your electric bills.
Duct Maintenance
You will spend on duct maintenance when you get a central air conditioning system. If you didn't have them initially, you would spend quite enough to install them.
Also, you will need to spend some more on their cleaning.
Temperature and Zone Control
Central air conditioning systems have been designed to have two settings: either on or off.
Well, two speed systems can increase this a bit. Better yet, there are high-end variable systems that work like ductless systems. They are, however, super expensive. This is why many people still go for the traditional on and off systems.
If you are going for this kind of air conditioning system, you won't customize the ambiance according to your needs. The system can either be on or off.
Noisy
The ducts vibrate when delivering cool air all through their house. This is not a problem with the ductless system.
Besides, the ductless mini splits fan runs at a slower speed. With this, they produce minimal noise. If you would love a quieter and more peaceful environment, you may need to think twice about a central system.
Which is the best for you? Ductless mini Splits vs. Central Air Conditioning?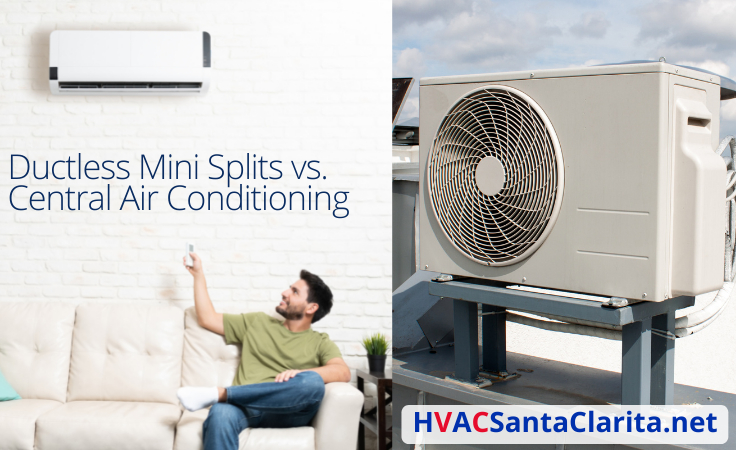 As you have seen, each side has its strengths and downsides. And with this, we cannot quickly rule out the other. But, you can analyze the pros and cons and still choose what suits you best.
Keep these factors in mind in your selection.
Cost
The upfront cost of central air is much lower if you already have existing ductwork. Therefore, if you don't have much to invest at the start, you may want to go with this choice. Remember that this is if you have existing ductwork.
Ductless AC systems are expensive to install. However, due to their innovative and efficient technology, you will have lower monthly utility bills. If you would love to escape those high electricity bills, this is for you.
Installation Process
Both the systems require professional installation.
The installation process of the central air conditioner is complex and may take longer.
Climate
What is your climate like?
Extreme low or high temperatures can interfere with the functioning of your mini-splits. Mild climates such as the Pacific Northwest are ideal for ductless heat pumps. This is because the temperatures rarely drop or rise to the extremes.
In scorching temperatures, it is ideal to go for the central system. However, you can get a ductless system suitable for extreme heat with the new technology.
Lifestyle
Using your household is a significant factor to consider when choosing your AC unit. With mini-splits, you can use the remote to cool only a specific zone or room. This means that different rooms can have different temperatures at the same time. This is ideal if you have rooms you rarely use in your house. This is also good for energy efficiency.
However, on the flip side, if you want the entire house to remain at a consistent temperature all day long, go for central air conditioning units.
Ductless Mini-split vs. Central Air Frequently Asked Questions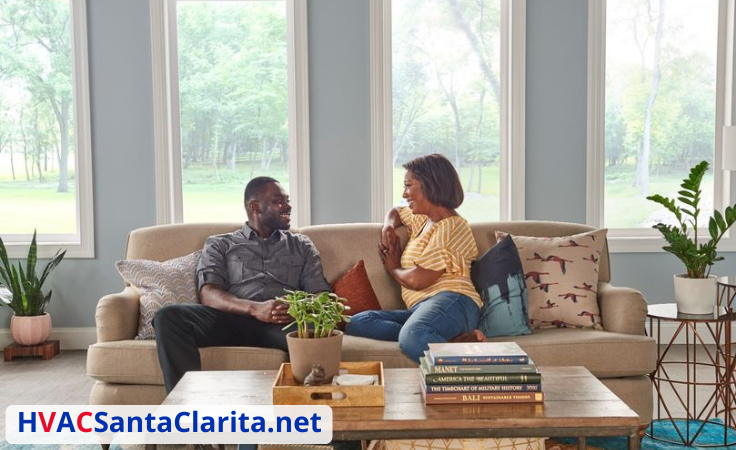 Many homeowners have difficulty choosing between ductless mini-split systems or central air conditioners (2). We answer a few FAQs on the same. We hope that these will help you make a better choice.
Which is better between Ductless Mini-splits and Central Air conditioning Systems?
At HVAC Santa Clarita, we tell our clients and readers that there is no one-size-fits-all in choosing between these two. It all depends on your budget, the type of home you have, and your lifestyle. With these in mind, you can choose what is suitable for you.
Is the Ductless System more Expensive than Central Air?
At first glance, ductless may come out as expensive. Their installation is more expensive than that of central air. However, the monthly bills will blower, thanks to the innovative technology they come with.
Central air may be cheaper to install, but the monthly electric bills will be higher. Therefore, we consider the cost of two-way traffic.
How much does mini split installation cost?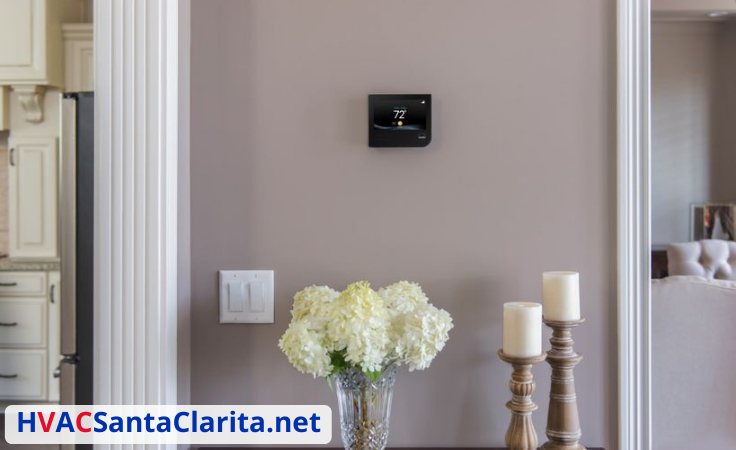 A ductless mini-split Ac installation costs between $3,000 and $10,000 on average.
A mini-split AC system costs between $1,500 and $8,000 on average, depending on
BTU size in tons, the SEER rating, mount type, and the number of zones. The labor charges can cost $500 to $2,000
How many heads can you Install on a mini-split?
Remember that the more heads you put on your mini-split, the more complicated it becomes to install, function, service and maintain.
For this reason, we advise that you don't go above five heads on a mini-split.
Can Mini Splits Replace Central Air?
Mini-splits can be the solution if you have already installed central air in your house and would love air conditioning in areas with no ductwork. These can be in areas such as in the garage. The collaboration will work perfectly.
Ductless Mini-split vs. Central Air Final Thoughts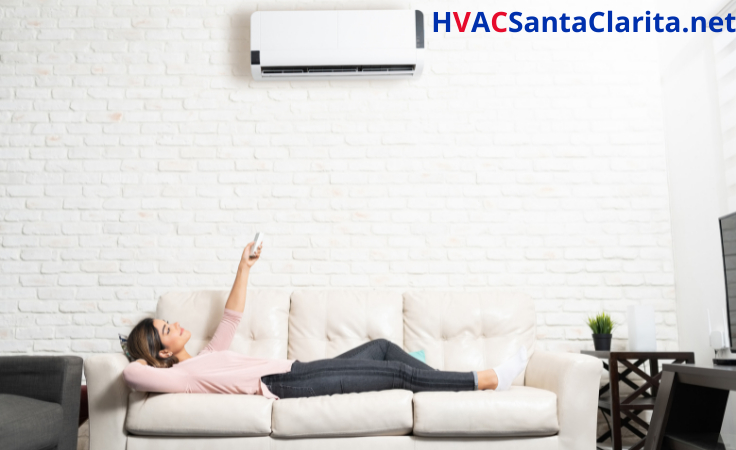 Well, there we go for ductless mini-split vs. central air. Which one suits you best? Remember that this will depend on your budget, lifestyle, climate, and house type. Whatever works for your neighbor may not work for you at all.
If you have inquiries or need more clarification concerning ductless mini-split vs. central air reach out to us. Here at HVAC Santa Clarita, we will give you the guidance you need in selecting what is best for your house. Yes, it would help if you chose correctly. Air conditioning systems can be pretty expensive, and you don't want to make any errors. You want to be sure from the start. Feel free to contact us today for ductless mini-split vs. central air consultations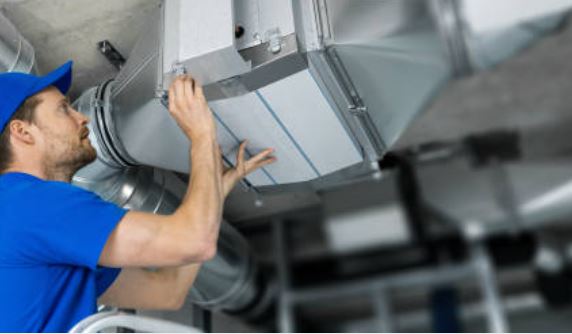 call 661-888-0248
Contact 24/7 for air conditioning services!
ALSO READ
Our Address is
HVAC Santa Clarita
26893 Bouquet canyon rd #G
Santa Clarita CA 91350
Opening hours
Monday 8 am – 8 pm
Tuesday 8 am – 8 pm
Wednesday 8 am – 8 pm
Thursday 8 am – 8 pm
Friday 8 am – 8 pm
Saturday 8 am – 8 pm
Sunday 9 am – 5 pm