HVAC Contractors in Simi Valley CA – Our business here at HVAC Santa Clarita is to ensure homeowners in Simi Valley Service Area have reliably functioning heating, ventilation and air conditioning systems.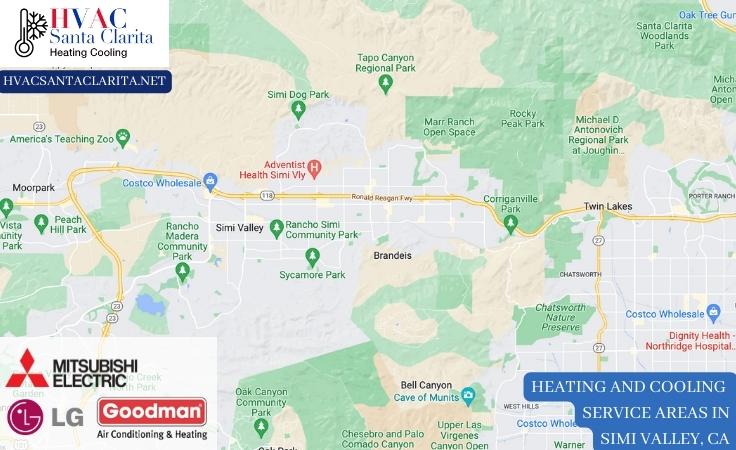 Whether you have no HVAC system in place yet or have one that has been serving you for over a decade, we cover you.
Our goal is to ensure your system serves you well without consuming too much energy. Your comfort all year round is our business. Nothing makes us happier than seeing our Simi Valley clients enjoy optimal warmth in winter, a cool breeze in summer and good indoor air quality all year round.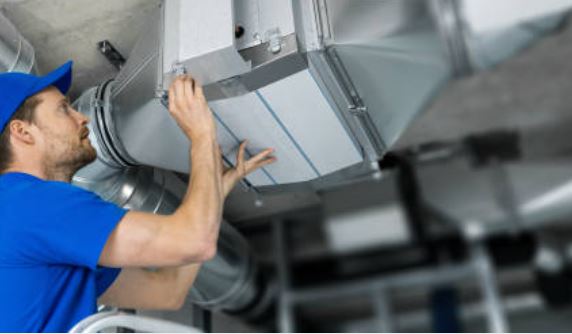 call 661-888-0248
Contact us 24/7 for heating repairs, including emergencies!
We look at the services we offer in detail below.
Services we offer
Here are comprehensive descriptions of our services performing by HVAC contractors in Simi Valley CA.
Air Conditioning Service in Simi Valley, CA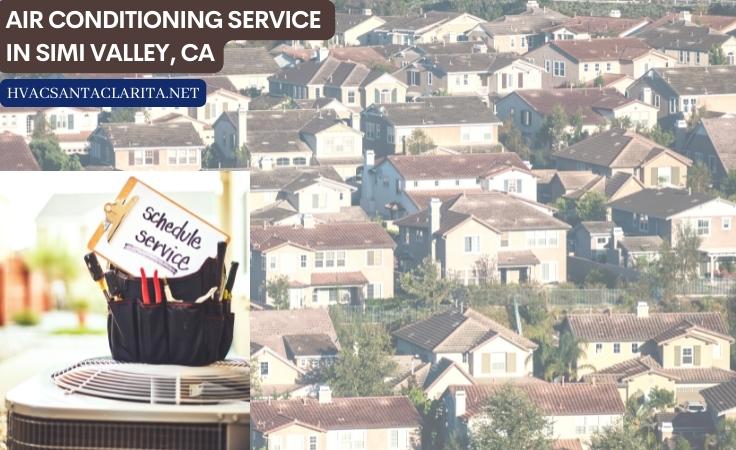 We offer reliable air conditioning service in Simi Valley, Ca. We service all air conditioners, including ductless, window, and central. Also we cover systems such as ceilings, attic, roofs, outside and basements.
Whether residential or commercial air conditioning, we are your HVAC professionals.
 Feel free to contact us for air conditioning services to keep your system at its best.
AC Installation Simi Valley, CA
Contact us if you are looking for AC installation in Simi Valley, Ca. The functionality of an air conditioner starts right from the installation. If it is not done well, you will experience problems for a long time, possibly the entire lifespan of the air conditioner.
We offer installation services for different air conditioners, including window AC, ductless mini splits and central air conditioners.
Please contact us for AC installation
AC Repair Simi Valley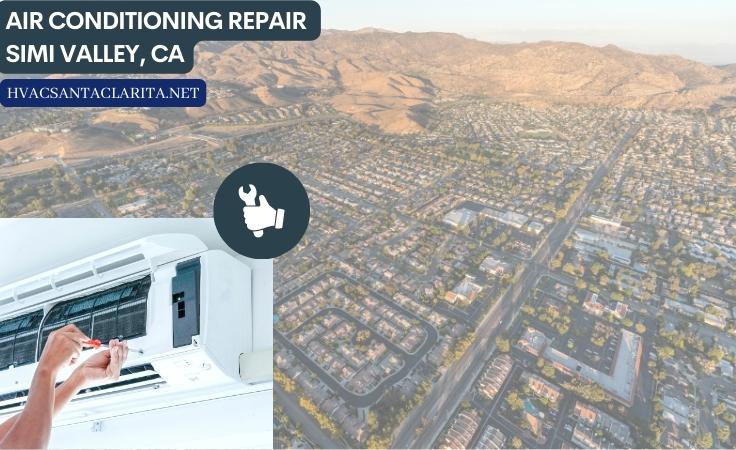 We offer AC repair in Simi Valley. Whether your system has completely broken down or not functioning as it should, contact us immediately to schedule an air conditioner repair.
We fix your system and even give you professional advice on troubleshooting your air conditioner in the future.
Call us in case you need AC repair
AC Maintenance Simi Valley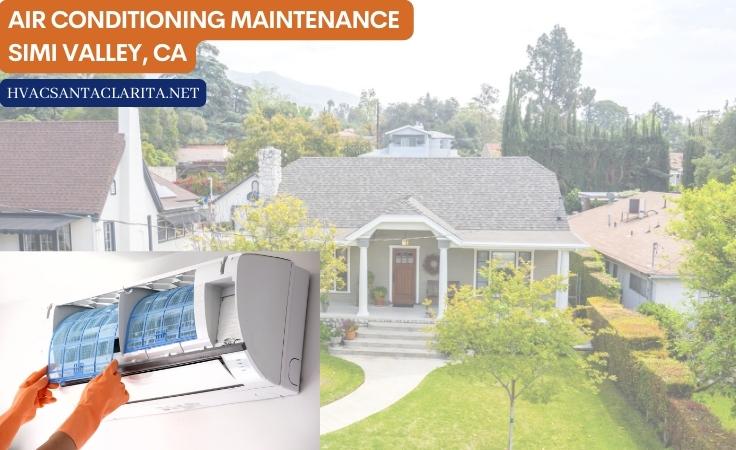 Our AC maintenance in Simi Valley, Ca, will ensure your air conditioner remains in excellent working condition for all of its lifespan. Our maintenance service ensures all your air conditioner's movable and non-movable parts are in good condition.
You could also get our annual AC maintenance package to ensure your system is always at its peak performance.
 Call us today for AC maintenance.
Emergency AC Repair nearby Simi Valley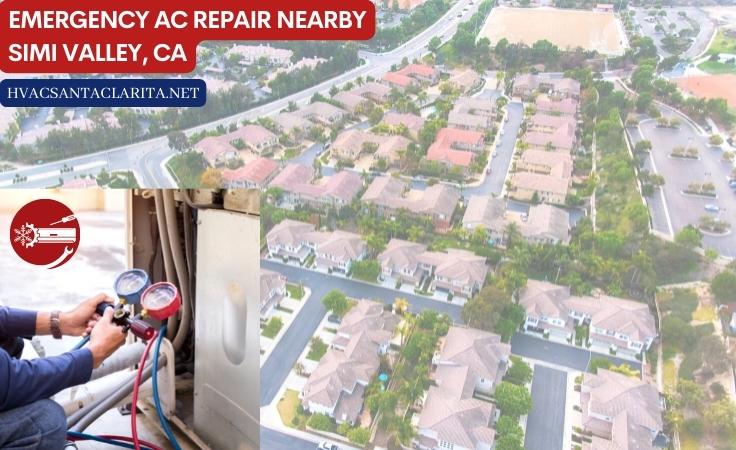 Our emergency AC repairs nearby Simi Valley service comes in handy when AC systems break in the middle of summer. As bad as it sounds, it often happens.
You don't want to wait in line to get an appointment with all the scorching heat. If your system breaks down, be it on a holiday, or weekend, give us a call; we will get you emergency AC repair services.
We serve Simi Valley 24/7. Reach out today for emergency AC repair services in Simi Valley.
Simi Valley Ductless Mini-Split Installation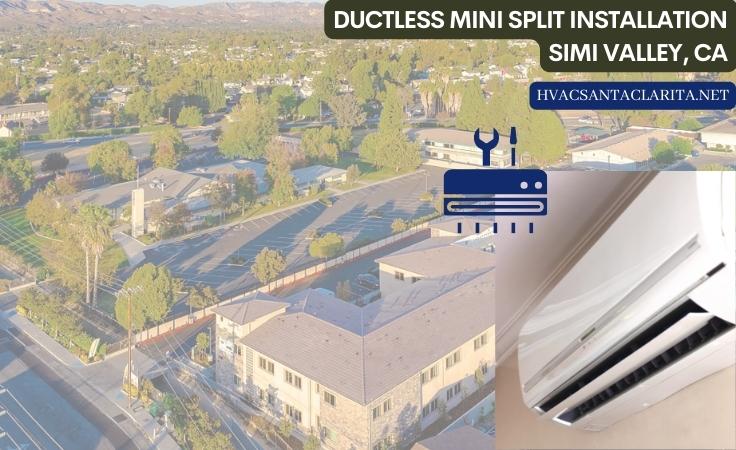 Our Simi Valley Ductless mini-split installation service is the best way to get the best out of your mini-split system right from day one.
We have you covered whether you want it installed in the bedroom, attic or home office.
If you have trouble choosing a ductless mini-split system for your cooling and heating needs, we will help you make the right choice.
No need to worry about getting ductwork; call us today if you have no ductwork already installed. Our Simi Valley ductless mini split installation will get everything you need in order.
Simi Valley heating and air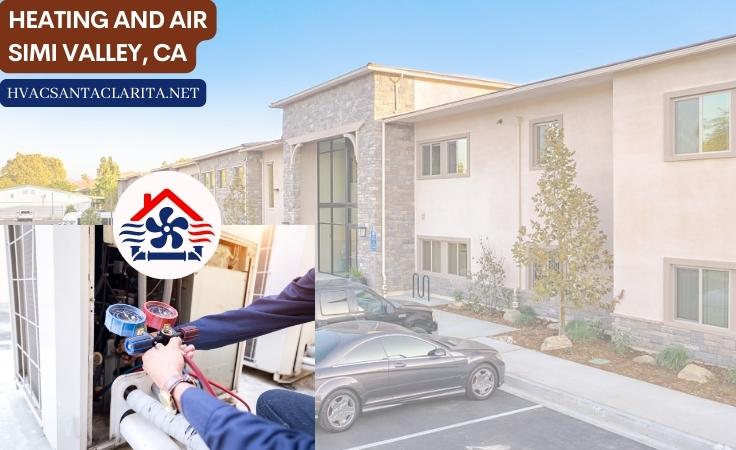 Are you looking for heating services in Simi Valley? If you are, our Simi Valley heating and air conditioning services will serve you well.
We offer heating services, from furnace installation to maintenance and repair. Contact us today for Simi Valley heating services; there is no better way to protect you and your family from the frigid winter weather. 
Heating repair Simi Valley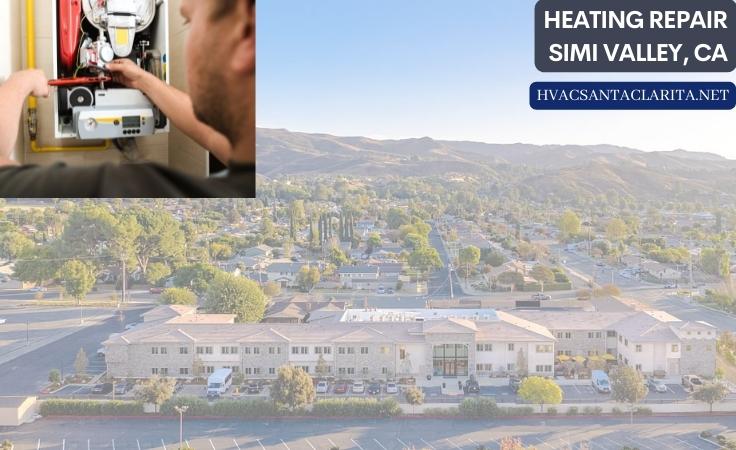 If your furnace is broken down or malfunctioning, contact us immediately for heating repair in Simi Valley.
Don't freeze in your house; get us on board, and we will fix your furnace, be it oil, gas or electric.
We also fix furnaces in different locations, such as the attic, basement or ceiling.
Fix your heating system today; get in touch with us for furnace repair Simi Valley.
Heating Installation and Replacement Simi Valley CA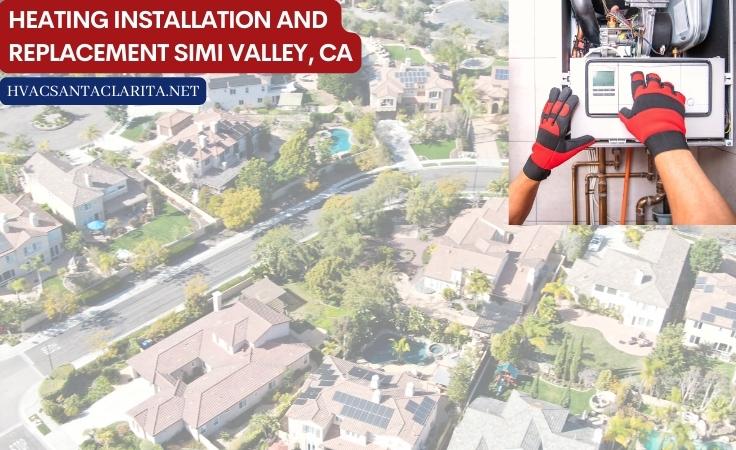 Whether it is your first time acquiring heating equipment or you are replacing your old system, we are the HVAC company to contact.
Our heating installation and replacement Simi Valley will ensure you get the best furnace installed in the best way and location possible.
We install all oil, electric and gas furnaces.
 Don't hesitate to contact us for furnace installation and replacement, Ca. 
Furnace Maintenance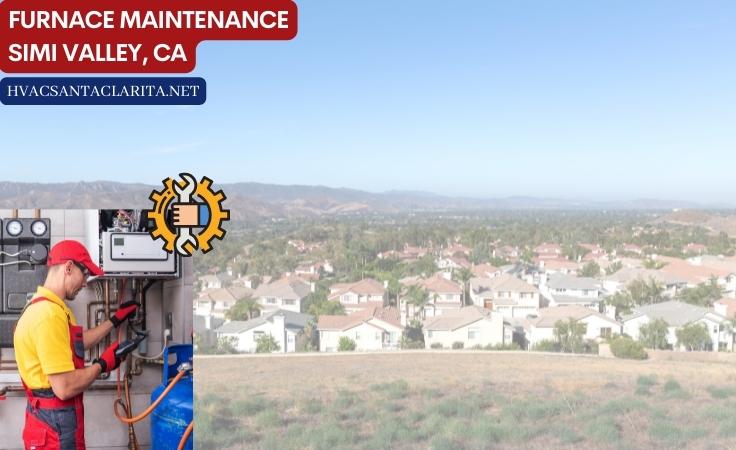 A timely furnace maintenance service is sure to make your home cozy all winter long.
We ensure all the parts of your furnace are in excellent working condition to serve you well through the heating season. And it's not just about that; maintenance ensures the furnace is not unnecessarily consuming too much energy; it is a way to save some money during the heating season.
Contact us for annual furnace maintenance that will keep your system at its peak throughout its lifespan.
Heat Pumps Simi Valley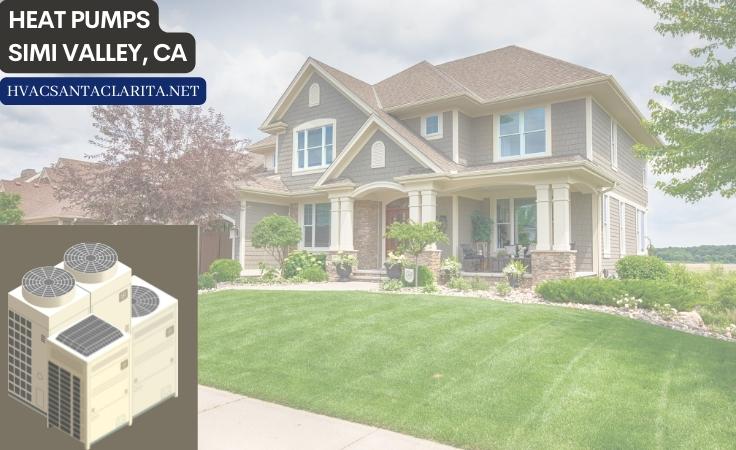 We are the HVAC Company to contact if you need heat pump installation, maintenance and repair in Simi Valley.
One thing about heat pumps is that they work all year long. This means that there is no negotiating when it comes to maintaining and repairing it well. If you compromise on quality, it will back out on you when you need it the most.
 Contact us for Simi Valley heat pumps service to have a properly installed and functioning heat pump. 
Air Duct Simi Valley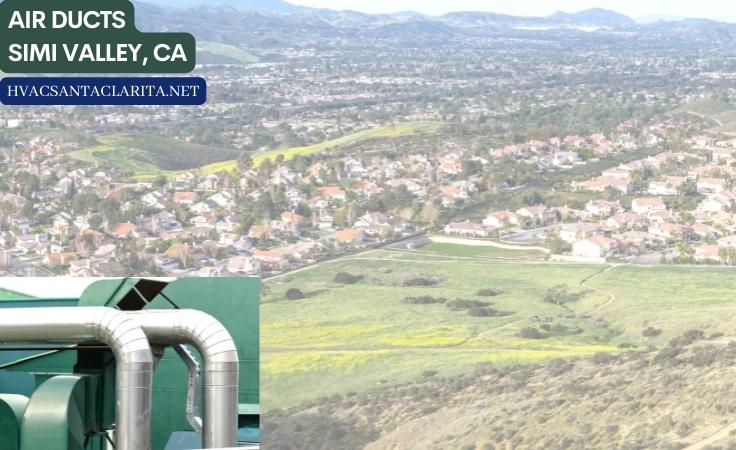 Air ducts are essential in distributing heated or conditioned air throughout the house. If they are faulty or not well-taken care of, there will be all sorts of issues, including air leakages.
We offer ductwork installation, repair, maintenance and cleaning services.
Having a perfectly functioning air conditioner or furnace with a faulty system does not make sense. It will all amount to high energy bills or poor air quality.
Contact us today for air duct services Simi Valley. 
Duct installation & Replacement Simi Valley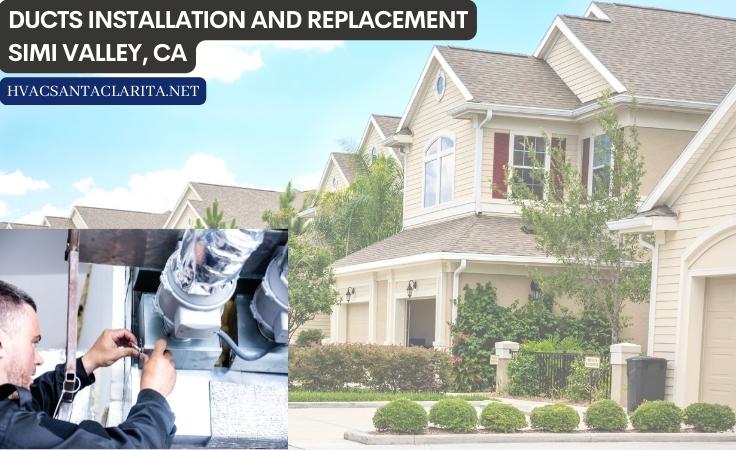 Whether you are installing ducts for the first time or replacing your old ones, our duct installation & replacement Simi Valley service is what you need.
We install different kinds of ductwork, from galvanized steel and non-metal to aluminum. We also analyze your house and cooling needs and get the system in the right size and shape, whether rectangular or oval.
With us, you do not just get ductwork. You get perfectly crafted and calculated systems to ensure efficient cooling and heating.
 Contact us today for duct installation & replacement Simi Valley. 
Duct sealing Simi Valley
It is not uncommon to have air duct leakages. They happen from wear and tear or sometimes physical impact. Poorly installed duct works may also develop gaps in the joints (contact us to have your ductwork professionally installed).
The only solution to such gaps is getting them sealed. Our duct-sealing Simi Valley service will ensure that no conditioned or heated air leaks out of your system. This is a superb way to keep your energy bills in check while maintaining high comfort levels.
 Feel free to reach out to us for duct sealing Simi Valley services. 
Thermostats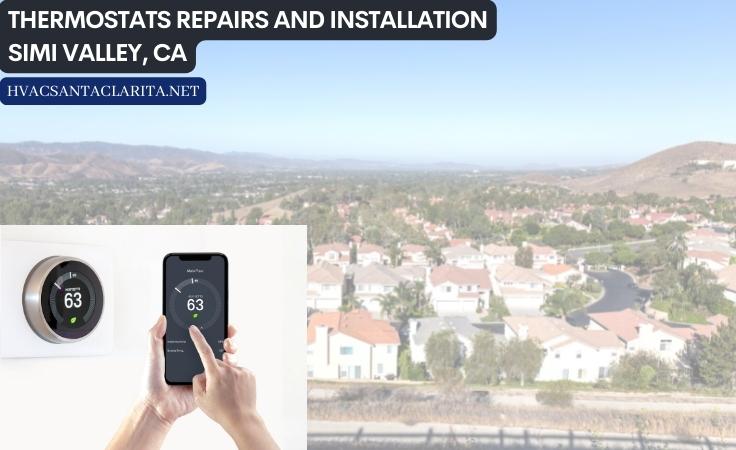 Whether you want to install, upgrade or repair your thermostat, reach out to us.
We will get you your ideal thermostat, whether a smart one or one with WiFi connectivity.
We also ensure your thermostat is accurately detecting temperature and is located appropriately.
Contact us today if you want thermostat services in Simi Valley, CA and the neighboring towns.
Commercial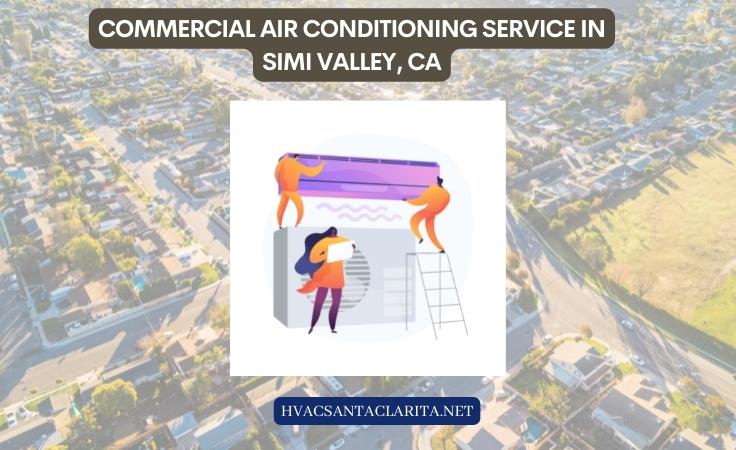 We offer commercial HVAC services to all commercial entities in Simi Valley. Whether a small coffee shop, office, or a large hotel, we will get the work done for you right from commercial HVAC installation, repair and maintenance.
We have plans for both large and small commercial buildings. We aim to provide workers with a happy and comfortable work environment.
 Keep your business productivity high; contact us for commercial HVAC services in Simi Valley. 
Simi Valley neighborhoods
We offer our HVAC services in Santa Susana, Bridle Path, and Corriganville.
Brands We Work With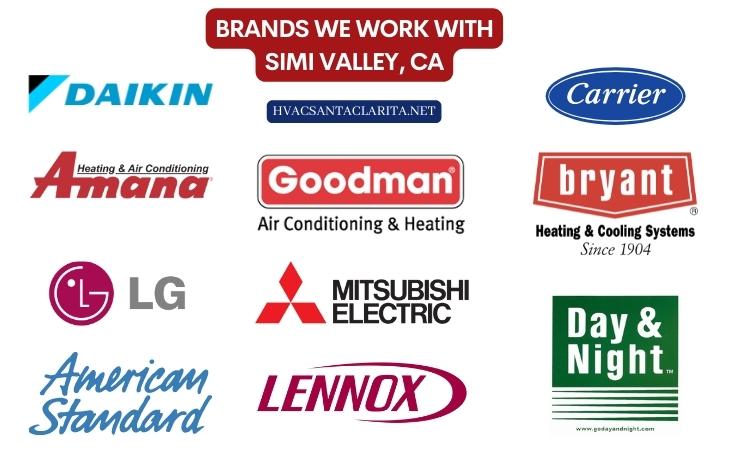 We offer you our professional skills and prowess in the HVAC industry. Our goal is to ensure you, our Simi Valley clients, have nothing but the best.
But besides that, we ensure you have easy access to the best HVAC brands. We are dealers of the following top HVAC brands:
Goodman
LG,
Day & Night,
Mitsubishi.
Here are the other HVAC brands we work with:
Amana,
Bryant,
Carrier,
Daikin,
American Standard,
Lennox,
Rheem,
Ruud
If you have any queries about these HVAC brands, contact us.
Why Us? See What Our Friends Have to Say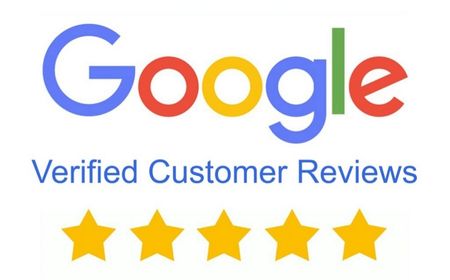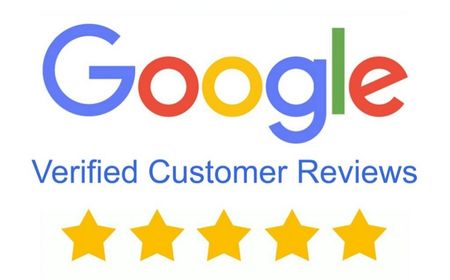 HVAC Santa Clarita has been offering me air conditioning services for years. So far, I have had only incredible experiences with them. I highly recommend this service to the people of Simi Valley.
– Ana, Beautician.
Recently, my air conditioning system was producing loud, screeching noises. Not long after, It broke down. I got AC repair from HVAC Santa Clarita, which is back functioning well. I recommend this service to anyone.
– Britney, High School Teacher.
I got my air conditioning installed by HVAC Santa Clarita. They held my hand straight from selecting the best system for my house, installing it and finally giving me tips for how to effectively use it. I got 100% value for my money.
– Jesse, Interior Designer.
I took the annual AC maintenance package from Santa Clarita. Since then, there has been a clear difference in the functioning of the air conditioning and the electric bills. I had initially underestimated the importance of air conditioning maintenance. This is a service I highly recommend.
– Peter, Project Manager
My AC broke down on Sunday. It was scorching hot, and I panicked because getting AC repair services in Simi Valley can be hectic. Besides, who works on Sunday? HVAC Santa Clarita does, as I came to find out that day. They got me an emergency AC repair; my AC was back on its feet on the same Sunday.
– Slava, Bail Bond Agent
I got a ductless mini-split installation for my basement, which I have since transformed into my home office. HVAC Santa Clarita professionals got me a ductless mini split and strategically installed it, all at reasonable prices. My basement has not been the same again. I am happy with the service.
– Bradley, Graphic Designer.
When I moved to Simi Valley, my previous house owners recommended HVAC Santa Clarita. They have serviced my house's heating and air conditioning system; I have had no complaints so far. Great value for money.
– Maria, Realtor.
After a long cooling season, we finally had to switch on our furnace for the heating season. Unfortunately, It would not turn on. After days of trying everything on our own, it was time to call a professional. HVAC Santa Clarita got on site, troubleshot the furnace for us and instantly repaired it. I recommend the service.
– Noah, Nurse.
The past few winters were full of furnace breakdowns. It was time to buy a new furnace. HVAC Santa Clarita got us an excellent gas furnace, installed it for us and got our winters cozy again. I will use their service again.
– Paul, Dentist.
These guys have been maintaining my furnace for over a decade. I have not experienced a single problem with my system ever since. It has been one good service after another. I am grateful I took this direction. Thanks, HVAC Santa Clarita.
– Patricia, Consultant.
I have not faced one issue with my heat pump so far. So, I let HVAC Santa Clarita install it and then took annual heat pump maintenance. I worry about other things but not just my heat pump.
– Jay, Gym Owner.
For a long time, I had overlooked my air ducts and vents. My energy bills always came higher and higher, yet the efficiency of my HVAC system was reducing. Long story short, I got air duct servicing, and everything turned out for the best. It is something I wish I had done earlier.
– Marc, Lawyer.
It was time to replace the old ductwork in our house. Lucky for us, we bumped into HVAC Santa Clarita online, and all we can say is they outdid themselves. They took us through the additional ductwork and helped us decide what suited our needs best. We are happy with this service.
– Amy, Social Media Manager.
We recently got duct sealing services after ages of trying to figure out what was wrong. After one month, the changes are super-evident. Thanks for coming to our rescue HVAC Santa Clarita.
– Klare, Sales Representative.
We decided to upgrade our thermostat to a smart one. HVAC Santa Clarita helped us from step one, which was selecting the best thermostat, then the best location to install it. We now have our smart programmable thermostat. So far, so good. We hope it will be this way for a long.
– Michael, Psychiatrist.
We finally decided to upgrade the cooling system in our gym. HVAC Santa Clarita made the work simpler. They got us a commercial rooftop air conditioner that has transformed workout sessions. Our clients are happy, and we are happy.
– Noah, Chief.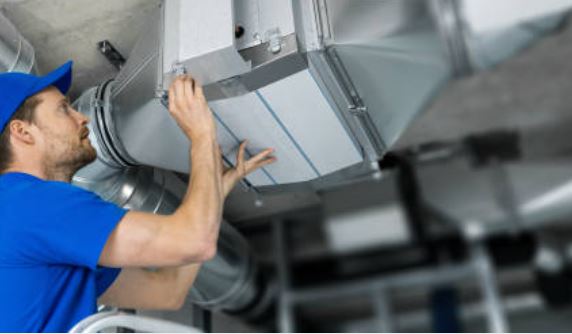 call 661-888-0248
Contact us 24/7 for heating repairs, including emergencies!
Opening hours
Monday 8 am – 8 pm
Tuesday 8 am – 8 pm
Wednesday 8 am – 8 pm
Thursday 8 am – 8 pm
Friday 8 am – 8 pm
Saturday 8 am – 8 pm
Sunday 9 am – 5 pm
Our Address is
HVAC Santa Clarita
26893 Bouquet canyon rd
Santa Clarita CA 91350