AC installations and replacements are our HVAC company's leading air conditioning services and specialties.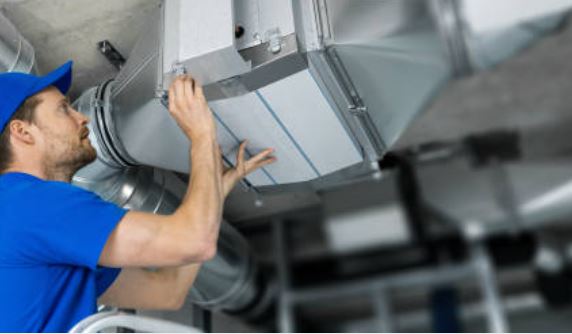 call 661-888-0248
Contact us 24/7 to schedule AC installation.
or email at hvacsantaclaritaca@gmail.com
Are you looking for a credible AC installation in Santa Clarita? Or is your unit not performing well, and AC replacement might be your option?
If yes, you will be glad you stopped here.
First, we know how summers in Santa Clarita can be. Fierce and tough. And now that summer is fast-approaching, people's searches are starting to look like, "AC installation or ac replacement near me."
We all want to improve our indoor air quality. And we all want to make the sometimes unbearable Santa Clarita and Los Angeles summers cooler. But unfortunately, not all air conditioning services live up to our expectations. Sometimes you need to think about your air conditioner repair before the hottest season. Otherwise it will be too late, and AC replacement will be your only option.
What if we told you HVAC Santa Clarita would meet( and even exceed) your air conditioning services? Come with us as we prove this to you.
AC Installation Santa Clarita– Air Conditioning Installation and AC Replacement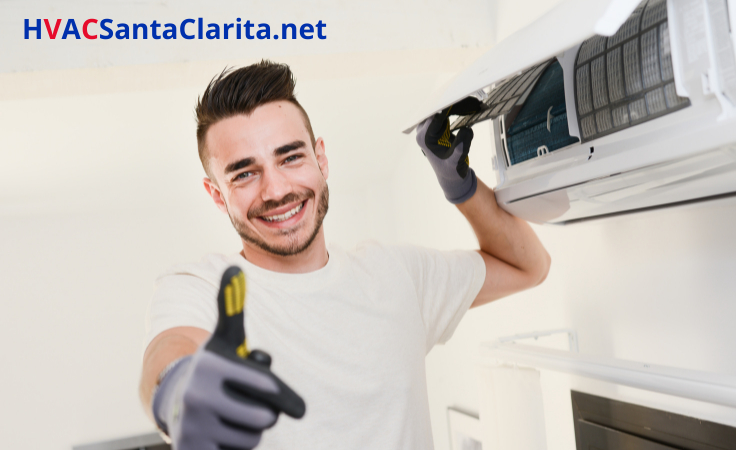 Whether you are looking for AC replacement of the entire system or looking for a top-notch HVAC repair company in Santa Clarita, we have got you covered. We also offer our services to homes and businesses looking to upgrade their air conditioners. 
And what do we mean by "upgrade air conditioning?"
Yes, you could be having the air conditioning system…great. But does it offer maximum cooling at maximum energy efficiency? Allow us to get you and install the best air conditioning unit for your needs and budget.
Find out what our air conditioning service offers and guarantee you below.
Best Value in Residential AC Installation Santa Clarita (and AC replacement)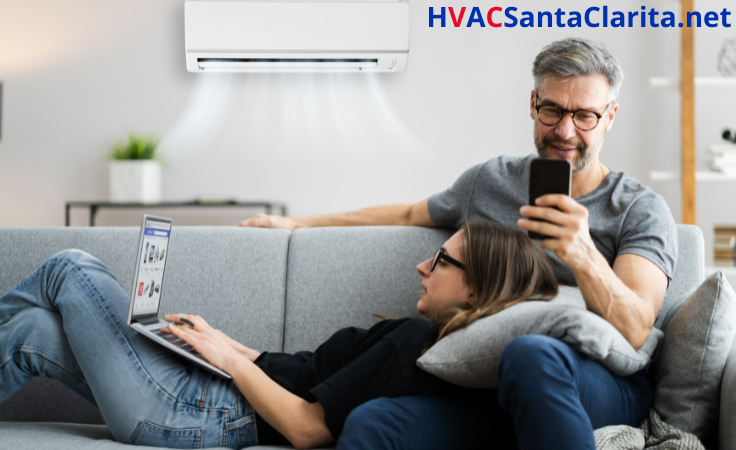 Choosing a central air conditioning system is super stressful. And every homeowner desires the best value for their money. Unfortunately, it doesn't always happen this way. 
We go strong at customer satisfaction here at HVAC Santa Clarita. For this reason, we ensure to give you value for your money by ensuring our air conditioner installation meets the following:
minimal noise level,
high reliability,
maximum energy efficiency,
pocket-friendliness,
Furthermore, you are assured to work with a licensed HVAC contractor to get you an effective cooling system.
Find more details about our service below.
Detailed, Expert in-home consultations with Carrier Trained Comfort adviser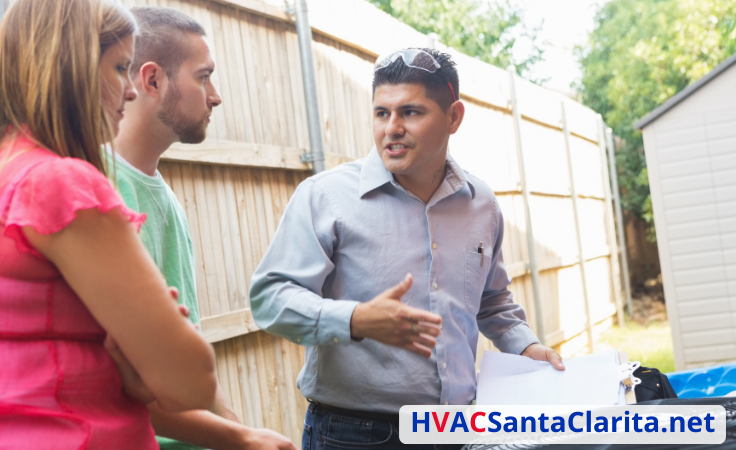 While investing in air conditioning services, you want to avoid making mistakes. Besides, you want to ensure you get the perfect match for your household.
If it involves AC repair, you want to get professional service in repairing your AC unit. You will, otherwise, keep spending more and more on frequent repairs.
What does this mean? You have to research and consult with professionals. If you are looking for expert advice, be sure to reach out. We will get you in touch with service technicians to make an informed decision.
Bonus: You can get free estimates whenever you ask for them. Whether it is getting the entire system replaced, or repairing, feel free to reach out to us.
Expert Air Conditioner Installation & Replacement by highly trained technicians
We cannot insist on this enough. You want to work with certified professionals when installing or repairing your air conditioning system. 
The cycle of investing in air conditioning repair has now become the order of the day for many people. But that is not the life you want for yourself. You want to have your air conditioning system repaired or installed and forget about causing daily problems.
Our highly trained technicians will offer top HVAC services in Santa Clarita, CA. If you hate wasting money on something repeatedly, be sure to work with highly trained, experienced and trained professionals.
Ac Installation Santa Clarita: When to Choose AC Installation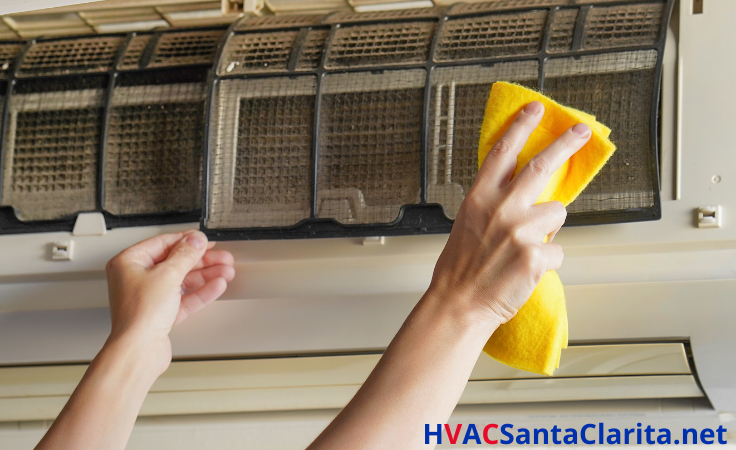 What is a sign that you need to get AC installation? What should you watch out for?
Read ahead if you are unsure when to get an air conditioning system. If any of these speak of your situation, feel free to reach out to us for expert advice.
To Lower Maintenance Cost
Your air conditioning needs maintenance services such as:
cleaning or replacing its filters,
unclogging the air conditioner coils,
Ensuring the thermostat is in good working condition,
quieting a loud air conditioner,
unclogging the condensate drain tube.
AC maintenance is just part of having a well-functioning AC system. However, if the maintenance costs keep digging deeper and deeper into your pocket, you need to step back. That is a sign that you may need an AC installation altogether. 
This may seem an expensive decision at first, but it will tremendously lower costs in the coming months and years. 
Energy Efficiency
As your system gets old, its energy consumption may increase than usual. Keeping it means that you have to spend more on energy.
As much as we want to focus on the air conditioner's quality, you want to ensure it is energy efficient. It should, therefore, produce maximum air condition at maximum energy efficiency.
Also, if your air conditioning energy consumption shoots higher for no reason, you need to talk to an expert.
Feel free to talk to our experts concerning energy efficiency. This is a sure way to ensure your system is not going overboard in energy consumption.
Improved Wellbeing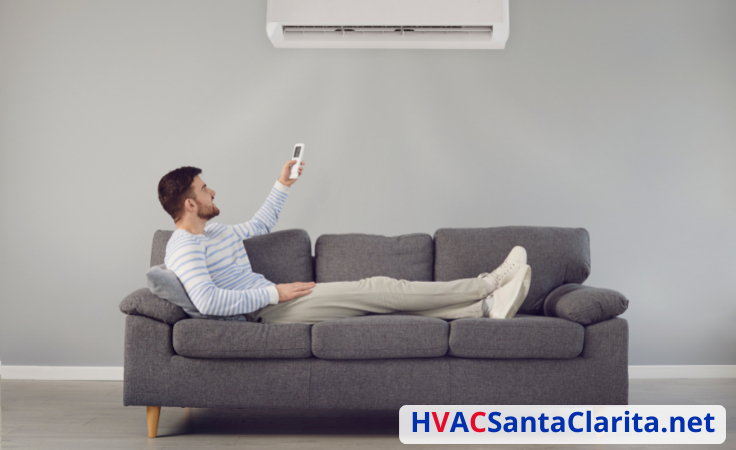 A proper air conditioning system is suitable for your respiratory health.
First, it lowers the chances of having asthma attacks in your household. It does so by filtering the following from the air:
dust particles,
pollutants,
allergens.
Furthermore, it filters out dampness that can result in mold.
Therefore, consider installing new air conditioning if you would love to promote your house's well-being. 
Furthermore, if you have recent or constant asthma attacks, respiratory infections or irritations, it's time for an air condition installation. 
You have Had your System for over 10 years.
Air conditioners last a surprisingly long time. They can serve you up to 10 years if well maintained. But after this, their function starts declining and may break down anytime.
Don't wait for unexpected breakdowns.
Have you owned your air conditioning unit for ten years or more? If yes, we advise you to start planning to install a new system. Book your air conditioning in Santa Clarita to save yourself unexpected breakdowns.
Repairs are becoming Expensive. 
As your air conditioning system ages, you may spend more on repairs. Air conditioning repair is a normal part of adequately functioning an air conditioner. However, the twitch comes in when you need to repair it every other month. Or, sometimes, several times in a month.
It is time to get a new system if you are almost ever repairing your air conditioning unit. Contact us for the best air conditioning installation in Santa Clarita, CA as well as Los Angeles & Ventura Counties.
Your Home is No Longer Comfortable
With your HVAC system, the air in your house should feel comfortable.
Do you get in a room and feel the air is dusty? Or does it often feel stuffy despite the air conditioning system being on? Do you feel like it's blowing cold air, but the surrounding still feels hot?
That is a sign that your system is less effective. You, therefore, need to get new air conditioners for your household.
Your System breaks Down Often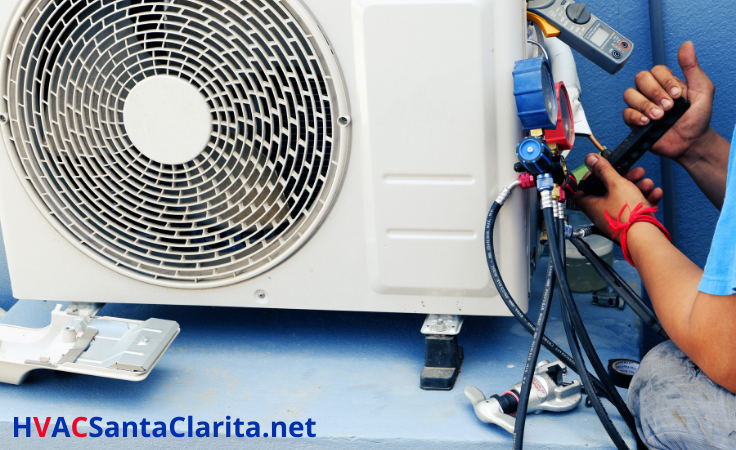 Reasons why your AC unit can breakdown include:
dirty HVAC filter,
thermostat malfunction,
issues with the evaporator coil,
dirty AC condenser coils,
refrigerant leaks,
clogged drainage lines,
malfunctioning capacitor
burnt-out contractor.
If these problems persist, your system will keep breaking down often. And that means that you will often be left with a dead system as you seek an appointment with air conditioning contractors.
And, to make it clear, constant HVAC services for broken-down air conditioners are expensive. The best way out of this would be to get a new HVAC system rather than going through constant breakdowns.
AC Installation Santa Clarita: Determining the Right AC System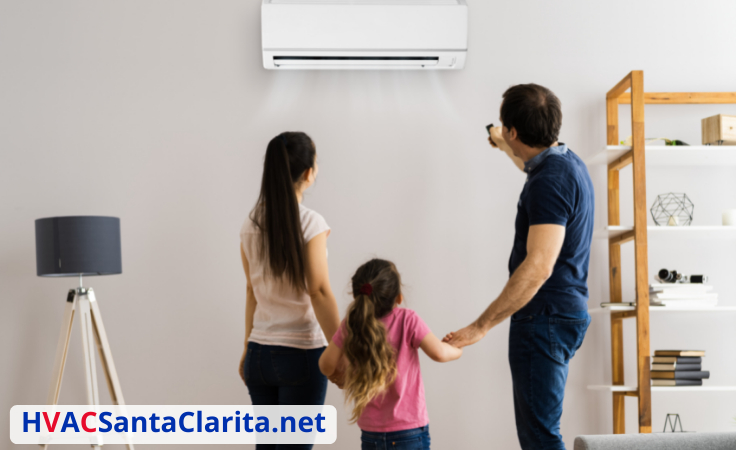 What is the best air conditioning for households in Santa Clarita, CA? Is there any specific AC system that fits all? Or is there a difference?
First, no one AC system fits all. You have to research and determine what suits your household the best. If you are looking for expert advice and consultation in Santa Clarita, CA, feel free to reach out to us, and we will advise what the best for YOU is.
We, however, give you some details of what AC system could suit you below.
Ductless Mini- Split
If you are big on energy-saving, a ductless mini-split could suit you. It is a system that cools particular areas in your home where you cannot install ductwork. 
The best part is that it does not provide cooling to areas you don't use. What a great way to lower cooling costs!
Central Air Conditioning System
We recommend the Central air conditioning system to people looking for something long-lasting. These can last you 10-15 years if you maintain them well.
The other pros of the central air conditioning system are the:
provide air filtration
they offer dehumidification,
Provide more cooling from room to room.
Window Air Conditioning System
Window units are also suitable for filtration and dehumidification while boosting indoor air quality.
You will love that:
They are portable,
You can use a home electric socket as your power source.
Package/Rooftop Units
We recommend this AC unit to people with flat rooftops. However, it is vital to note that they connect to ductwork. Therefore, this is a good move for saving on space. Make sure that HVAC tech will check your ducts. If they are old or in bad condition should consider air duct replacement.
The good thing about rooftop units is that they are easy to design. You can also modify them easily.
And, they can run for up to 20 years without posing any issues.
AC Installation Santa Clarita- How Much Does it Cost?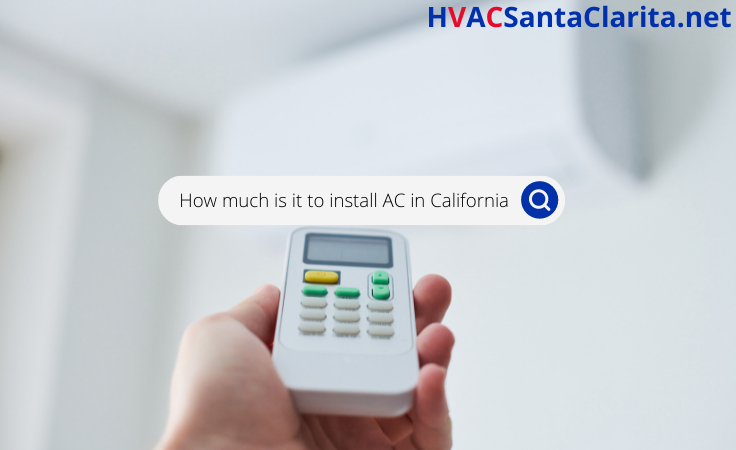 You sure want to know how much it costs after googling things like the "best ac installers near me," you sure want to know how much it costs.
There is no round figure for air conditioning installation. First, as you have seen, there are different types you can select from. And they don't cost the same.
Are you wondering what factors will determine the costs of your air conditioning installation in Santa Clarita, CA? Read ahead to find out.
How much is it to install AC in California?
As said above, several factors will determine the costs of your AC installation or AC replacement. These include:
The size of the air conditioning system you need: How large is your home? The larger your home, the bigger your AC needs to be. A bigger air conditioning system costs more to install. You may note that ACs are sized in British thermal units or tonnages. 
The efficiency of your AC system: With a higher SEER rating, you are assured of maximum efficiency. However, AC with a higher SEER will cost you more. However, it will be worth the investment in the long run. This is because it may cost you more upfront, but the monthly costs will be much lower.  
Difficulty installation: Does your AC have to be installed in a hard-to-reach area? This will generally increase costs as it costs more material and time. 
Ductless vs. Central AC: We often recommend central ac installation over several ductless installations. One central air conditioning is less expensive to install.  If you already have central ac and it's old, call our HVAC technician and inquire about central ac repair. If it is still too expensive, then go for an AC replacement.
How Much is it to Install an AC System (how much is a whole-house AC unit?)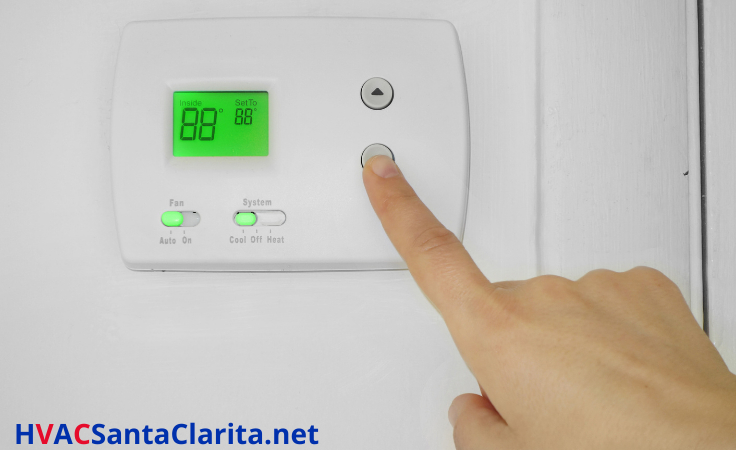 Maybe it's time to get down to specifics. How much should your budget be, depending on the size of your house? Find out below. 
How much does installing air conditioning in a 1200 sq ft house cost?
It would cost anything between 2,500 – $6,000. These would depend on the factors we have discussed above.
How much is a new AC unit for a 1500-square foot house?
It may cost anything from $2700 to $6500 to install an air conditioning system in a 1500 sq foot house.
How much is an AC unit for a 1600 sq ft house?
You need to set your budget on anything between $3000 to $7500.
How much does an AC unit cost for a 2000 sq ft home?
It could cost you anything between $3100 to $7800.
Why HVAC Santa Clarita, CA?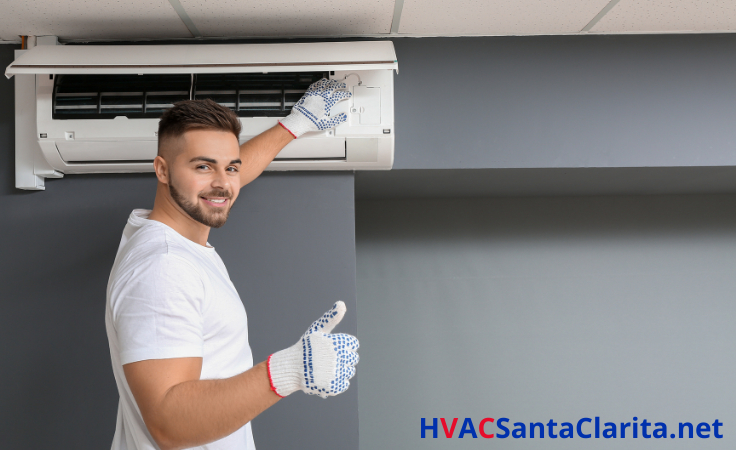 A simple "HVAC installers near me" would land you lots you choices in Santa Clarita, CA. You will be stuck on which air conditioning company to choose.
Here is why we recommend our HVAC services:
Work with only professional technicians and experienced HVAC installers. AC replacement can be a very long-term influencing decision.
Acquire a labor and factory warranty after our service, 
Get free in-home consultation 
Expert advice in selecting a heating system and air conditioning system. (read more about Heating Installation)
Enjoy free estimates, 
Repair of the existing system, 
Same day service, 
Look no further than us if you are looking for good customer service and top-notch HVAC installation and repair systems.
AC Installation Santa Clarita FAQs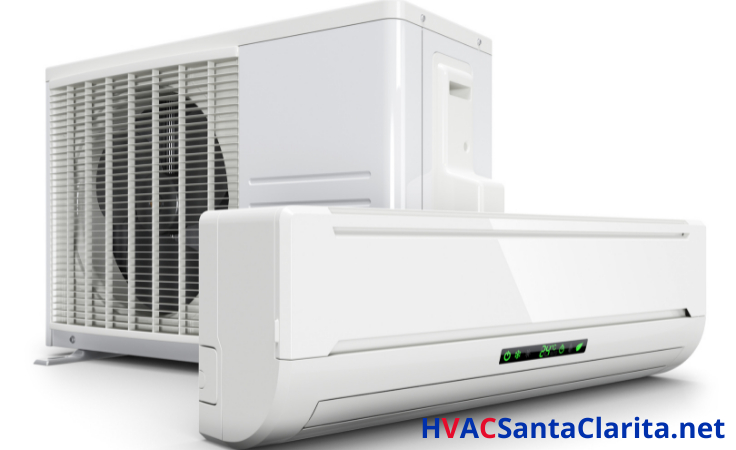 We answer questions on our cooling systems installation (and ac replacement) in Santa Clarita, CA. Read ahead to find information about our air HVAC Installation in the Santa Clarita area. We hope this answers your queries.
If not, feel free to reach out with your inquiries.
Can I Replace just the Outside AC Unit?
The straightforward answer is No.
When doing ac replacement unit in your home, we recommend replacing the entire system. Failure to replace the entire system can result in:
higher cooling costs,
reduced efficiency,
frequent failures and breakdowns.
Simply put, replace the entire system and not just the outside.
Is a 16 SEER AC unit good?
Yes, 16 SEER unit is good. We consider anything above 13 good. While 16 SEER may cost you more upfront money than 14 SEER, the monthly cooling costs will be tremendously lower.
Is 20 SEER worth the money?
With a 20 SEER, you will have greater comfort in your house. And that alone is solid enough to make you invest.
However, here is the catch: you may spend way more on upfront investment. Even with the lower monthly costs, it may take ages to balance them. It is; therefore, you decide according to your budget.
What is the most reliable AC brand?
This is a bit complicated since it depends on what factor you value the most.
Are you looking for the best value for money or the best reliability? Do you prefer efficiency or a more extended warranty? Different companies bring different features to the table. It, therefore, depends on what your top priority is.
We, therefore, advise that you get in touch with one of our professional technicians to help decide which brand suits your needs the best.
Do you need an electrician to install an air conditioner?
An HVAC contractor is trained and experienced in doing quality work when installing an air conditioner. Therefore, if you get a qualified HVAC conditioner, you are assured of getting your AC home project well done.
Can you install central AC in an old house?
Yes, you can. It will, however, spend a little much more. This is because cuttings and modifications are needed to install an old house's central air conditioning system.
Can I Install AC on my own?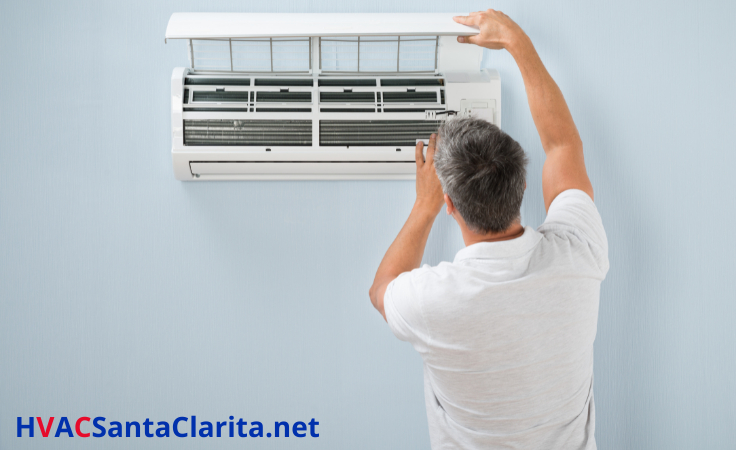 You definitely can. Yo, however, risks a lot, such as higher monthly bills. Without the knowledge and proper tools, you may end up running at more costs.
Besides, installation of air conditioning involves:
cabling,
electricity connection,
installation of safety switches and specific elements,
ensuring everything is running correctly and efficiently.
You want to get everything correct.
We, therefore, advise that you get in touch with HVAC Santa Clarita to help with your AC installation, regular maintenance and repairs.
Can I Install a split system air conditioner?
It is ideal for installing the outdoor unit on the ground rather than on the rooftop. This is because installing the unit on the rooftop means total sunlight exposure.
This means that the system will not operate in total efficiency.
How long does it take to install an air conditioner?
The duration depends. A regular standard conditioning system can take 4-8 hours. However, if it is a new entire HVAC system, the installation can last anything from 3 to 5 days.
How much does it cost to move an outside AC unit?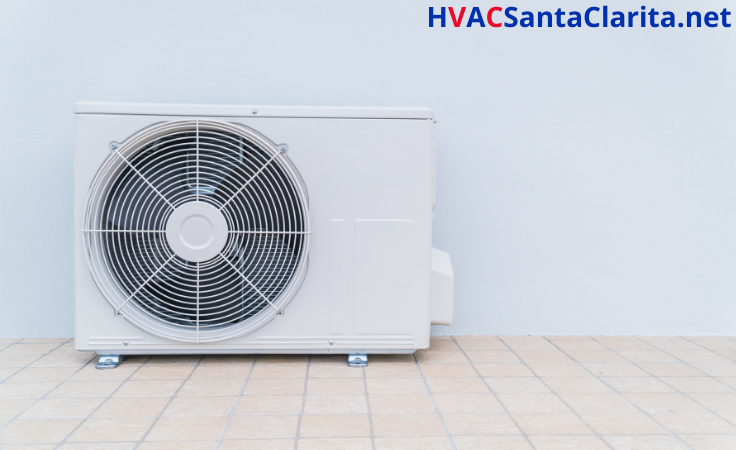 Generally, the cost would be approximately $1000. However, it is vital to know that the costs may vary if the transfer involves re-modeling or some new additions.
Does the new AC unit add value to the house?
Money Magazine states having a proper AC system in your house increases its value up to an incredible 10%.
Besides the increased market value, you will increase the comfort levels in your house. Furthermore, it will lower the risks of respiratory infections and attacks.
Is it cheaper to replace the furnace and AC together?
Yes, it is incredibly cheaper to replace your furnace together with the AC. It will cost you around $1000 to $3000 less.
Can I install a different brand of AC indoor and outdoor unit?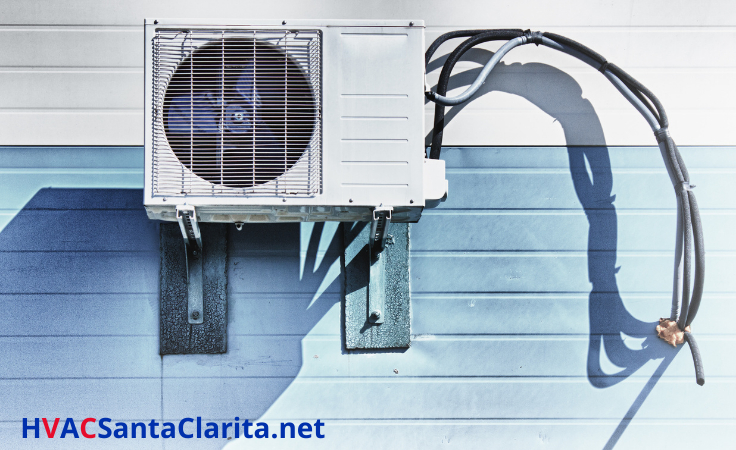 Yes. There, however, can be a loss of efficiency if not correctly done.
You can always contact our experts to help you select brands compatible with each other.
How long does the AC unit last?
The average lifespan of an air conditioning unit is slightly more than a decade. After ten years, its performance declines, and the breakdowns become frequent.
Reviews
I contacted several AC installation companies, but I am glad I found HVAC Santa Clarita. They answered all my questions on AC installation. The HVAC installers they sent me did a tremendous job. It is an Air conditioning installation service I would recommend to anyone.
HVAC Santa Clarita installed a central AC unit in my house. They started from scratch but did an incredible job. The installers were highly professional and knowledgeable. Look no further; these technicians are the best.
I highly recommend it! It was worth every cent and minute. A work friend referred me to them, and they did a great job on my rental property. They did a great replacement and ensured everything was working correctly. I am pleased with my new air conditioning system.
Ac Installation Santa Clarita Final Thoughts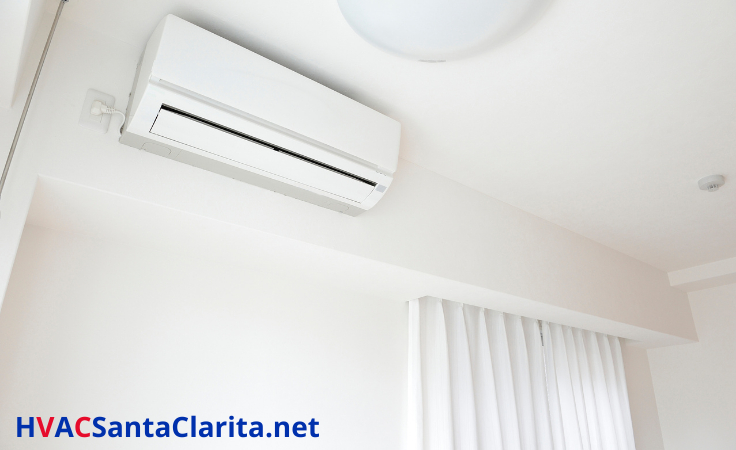 HVAC Santa Clarita has served the Santa Clarita area for a long time. Working with us guarantees you nothing short of perfection.
Whether you are looking for installation from scratch, replacement or AC repairs, we will do an outstanding job for you. Reach out to us today, and let's help you beat that Santa Clarita heat.
AC Installation Santa Clarita – Why Us?
SEE WHAT OUR FRIENDS HAVE TO SAY
We were selling our old house as we were moving to another state. When we called our realtor, he told us that one way to boost the value of our house was to have a well-functioning AC unit. We knew we had to get rid of our old system and get a new system for our buyers. Luckily, our realtor recommended HVAC Santa Clarita to us. We had the AC installation, and it was a quick selling factor for our house. HVAC Santa Clarita did a great job.
– Selena, Aesthetician
My Our AC unit was breaking down every other week. It was as good as dead. The repairs were becoming so expensive and frequent. We called HVAC Santa Clarita, who had been doing our repairs. Then, we got a new AC installation, and we have forgotten about the frequent repairs now. We are 100% satisfied with their service, and we recommend it to everyone.
– Ethan, MD
After serving us for a solid 16 years, our AC died. It was time to get a new one. I got recommendations to try HVAC Santa Clarita. I was incredibly amazed by the excellent service. I got free estimates and expert advice before the installation. And to top it all, the service was super-affordable. If you want AC installation, give HVAC Santa Clarita the benefit of the doubt.
– Christine, hairstylist
The summers were unbearable in my warehouse. It was super challenging for all the staff. When I went online to find solutions for that, I bumped into HVAC Santa Clarita. I was lucky enough to find that they offer commercial HVAC services. They installed an AC unit in our warehouse, and we long forgot about the heat. I am glad I chose them.
– Roy, business owner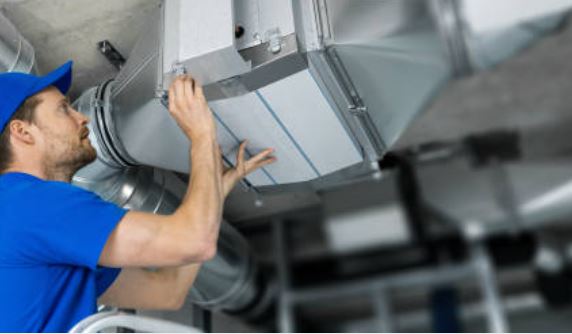 call 661-888-0248
Contact us 24/7 to schedule AC Installation
Our Address is
HVAC Santa Clarita
26893 Bouquet canyon rd
Santa Clarita CA 91350
Opening hours
Monday 8 am – 8 pm
Tuesday 8 am – 8 pm
Wednesday 8 am – 8 pm
Thursday 8 am – 8 pm
Friday 8 am – 8 pm
Saturday 8 am – 8 pm
Sunday 9 am – 5 pm