Are you looking for heating repair in Santa Clarita? If yes, welcome here. We describe what heating repair services are like and finally offer you the best and most trusted heating and furnace repair in your areas as well as in Simi Valley, San Fernando Valley, Thousand Oaks, Calabasas, and Westlake Village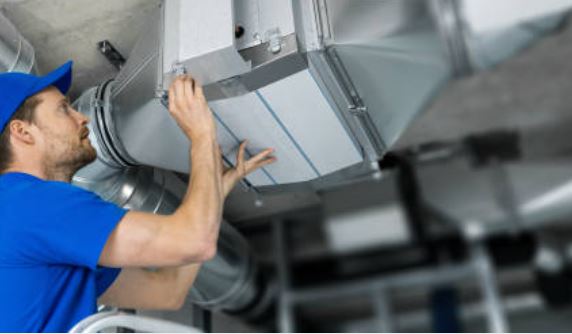 call 661-888-0248
Contact us 24/7 for heating repairs including emergency!
But, before we go any deeper, has your heating and air conditioning unit ever broken down on you? Have you ever called for Air conditioner unit repair or maybe, even worst, emergency AC fixing? If yes, you already know how they often break down when you need them the most. Yes, the chances that your heating system will stop working while running in winter are so high. 
So, what happens when your heating system breaks down when you need it the most? Well, of course, you will need to contact an HVAC contractor. However, the catch is you need to contact a professional HVAC contractor whose work will ensure your home is warm and comfortable.
Proceed as we show you how to get the best heating repair services.
Heating Repair Service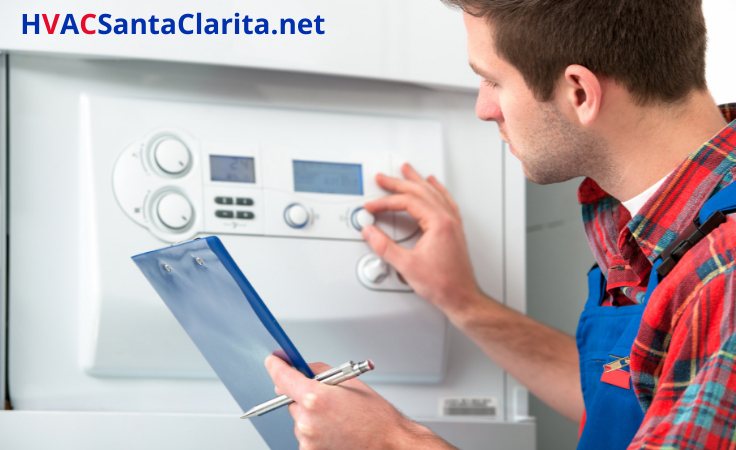 What is the heating repair?
We offer these needed services to restore the functioning of malfunctioning heating and air conditioning. This could be an air conditioning that has fully broken down or is not functioning as needed (1). 
However, here at HVAC Santa Clarita, Ca, we recommend that you schedule repair services even when you think your system is functioning well. The thing is, many problems develop gradually, and many homeowners do not notice it. And, by the time they notice it, the problem is already out of hand. This, therefore, means two things:
costly repairs,
ending up stranded when the system unexpectedly breaks down.
Calling for repair services helps ensure your system is at its best performance. 
However, please note, if your unit is too old or not functioning too often, you should consult about a new heating installation or replacement.
Heating Pump Repair
Even with regular heating system maintenance, your heating pump and furnace will need repairs at one time. It is common for the heating pumps to produce no heat. No matter how much you adjust your thermostat, your room won't just warm up. 
In such cases, chances are so high that you need a heating pump repair. However, we will look at the first problem is if you have the right thermostat installed. Sometimes, the problem is just a wrong thermostat. Also, there may be no power connection from your main electric panel.
The other problems could be:
dirty air filters that need changing,
problematic fans and coils,
damaged compressor,
bent heat pump fins,
a problematic air handler,
a faulty air handler,
low refrigerant levels,
malfunctioning blower
blockages by debris, grass or leaves.
Some issues can be a simple DIY, such as replacing air filters. However, if it is your first time, you may want to have an HVAC technician do it to learn from that. It is ideal for you to have a professional HVAC services company do the work for the other heating services for you.
Why Call for Heating Repair Services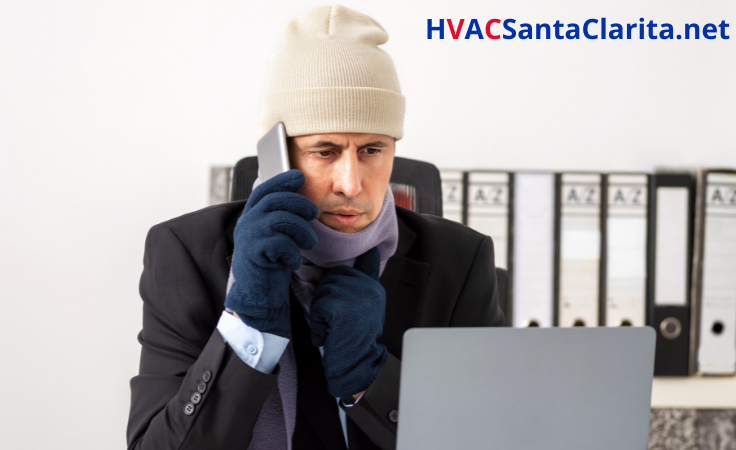 Sometimes, you will notice that you need HVAC services for your heating system. And, since it is not yet too chilly in Santa Clarita, Ca, you put it off. After all, the system is still running.
We highly discourage our clients from waiting until it is too late. First of all, you will end up stranded, and with higher bills. You don't want to be stuck in a cold home when the nights in Southern California start getting cold.
Here is why you should always take action as soon as something is off.
System Protection
Heating and air conditioning issues will often go unnoticed until significant damage has happened. Therefore, if you want to protect your entire system, call for repair as soon as you notice any slight malfunctioning.
Contacting us will quickly fix the problem before it becomes severe. If you keep running your malfunctioning system, you expose it to irreversible or more expensive damages.
Energy Efficiency
A damaged heater struggles so much to keep up with its job. This means it will use more energy to try and cover the deficit, which it won't manage. 
A malfunctioning system will, therefore, cause your energy bills to skyrocket. If you want to avoid outrageous utility bills every other winter, get heating and air conditioning repair as soon as needed.
Comfort
Any slight problem is a sure sign that your heating and air conditioning system is on its road to breakdown.
If it is those chilly days of Southern California winter, you sure do not want to have a broken-down system. Therefore, if you do not want to jeopardize your family's comfort, be sure to call for repair as soon as the first sign manifests.
What Does Heating Repair Involve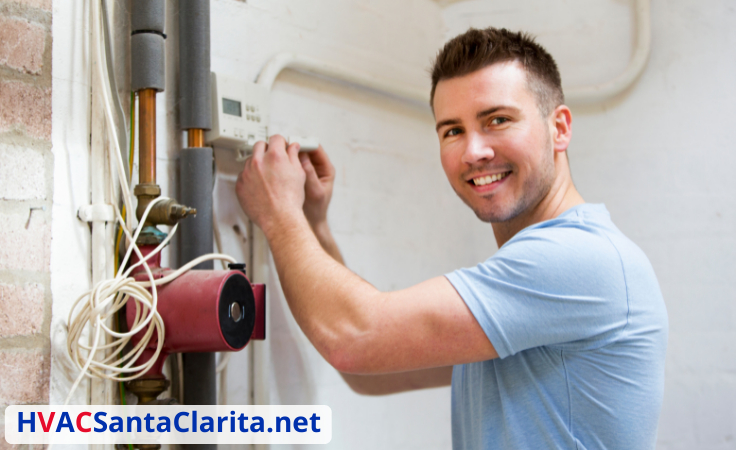 You realize that your residential heating system needs repair.
 You go online and search "furnace repair near me ."And lucky you, you bump into us, HVAC Santa Clarita. So, what happens from there?
First, you will be put in contact with a professional HVAC technician in our service area. And then, with this, you can get free estimates and the needed expert advice.
Then, we can schedule an onsite repair. Here, we will start with a troubleshooting process, and we get to figure out what the problem is.
After we establish what the problem is, the hands-on repair process could include replacing worn out parts or fixing the problematic part.
Signs to Call for Heating Repair
Santa Clarita does not go below freezing points even deep into the winter. However, it still gets chilly, which means that you need your heating system to be well functioning when winter is here.
Since many people do not turn their heating systems in Santa Clarita, it is common to experience breakdowns when they finally turn it on. And obviously, this will be when you need it the most.
So, What are the signs you need to call for heating repair? Find out below.
Cold Spots in Your House
How is the heat distribution in your house when you turn on your heating and air conditioning? If some areas feel warm while others remain cold no matter how much you keep adjusting your thermostat, that is a sign that you need to dial professional technicians.
It means that your furnace struggles to distribute heat evenly throughout the room. It could also mean that there is an issue with your ductwork. Therefore, if you notice cold spots through your house, contact us, and we will send you service technicians that will repair the airflow in your house.
Furnace Making Weird Noises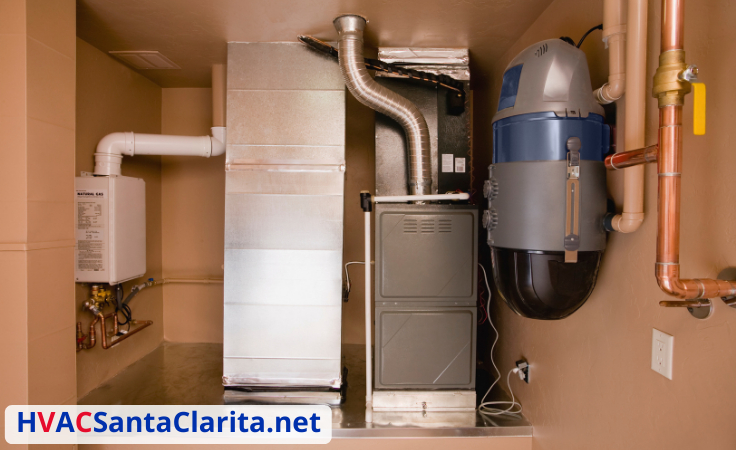 Another issue that should send you searching for "heating repair near me" is a funny noise from your furnace. 
If you hear screeching, banging or rattling noises, reach out for emergency services quickly. For example, if your furnace is making screeching noises, it could mean that the motor is worn out or is out of place. With this, our service technicians will do a diagnostic check for you before initiating replacement services for the worn-out parts.
Unusual Odor From the Furnace
If funny odors are coming from your furnace when you switch it on, you need to call an HVAC company for repairs. 
What is the odor like? If it is musty, you need to have a licensed HVAC contractor working on it as soon as possible. Musty and stale odors are a sign of biological growth inside the furnace. And this often comes up when there is excess humidity in your space. You will need a professional to rectify this before it gets out of hand. 
Poor Indoor Air Quality
Do people often cough or sneeze when they are at your home? Are the family members ever complaining of stuffiness or poor indoor air quality? The culprit could be the heating system.
If your furnace is faulty, it could start releasing contaminants back into the air. This could include:
pollen grains,
dust,
allergens,
pet fur.
You can easily reduce this by frequently replacing dirty air filters with fresh ones. You, however, need to first contact an HVAC company to check if everything is well.
Instances of Short-Cycling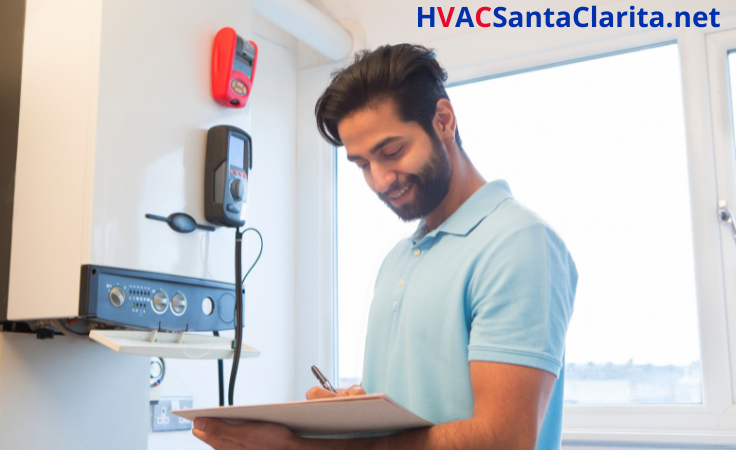 Short cycling occurs when your heating system turns itself on and off after short periods.
This is usually a clear indication of a malfunctioning heating exchanger.
However, there are two sides to this. If your furnace operates for so long without turning off, you need to have HVAC technicians repair your system.
Abnormal Pilot Light Colors
Do you use gas to fuel your furnace? If yes, take a look at the pilot colors. What is the color of the flame? If you see an orange, yellow, purple or red flame, you need a quick furnace repair service. 
The flame should always be blue.
If it is anything other than blue, it is a sign of harmful compounds or rusts building up in your furnace. These need you to be removed professionally. They can otherwise interfere with the performance of your heating system or even release harmful compounds into the air.
Outrageously High bills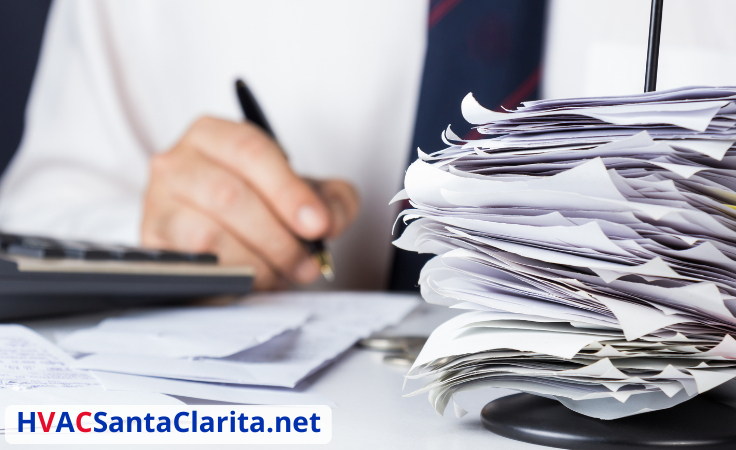 Are your utility bills shooting higher and higher?
That means that you may need to get repairs to optimize energy efficiency.
When the bills are outrageously high, that means that the furnace takes a long to heat the space. And, if it is not sorted out real quick, the bills will keep going higher and higher.
If you realize that your heating utility costs are increasing, you need to get repairs quickly to get everything in order.
Old Heating and Air Conditioning
Just like all other machines, your heating system will be at its peak performance when it is new. With time, the performance starts dwindling due to wear and tear.
If your heating system has been running for more than a decade, maybe it is time to get repair and replacement services. Don't wait until the chilly winters of Los Angeles County are here.
With repairs and parts replacement on your existing residential heating system, you will have a peak-performing and energy-efficient heating system.
HVAC Services- Heating Repair in Santa Clarita Area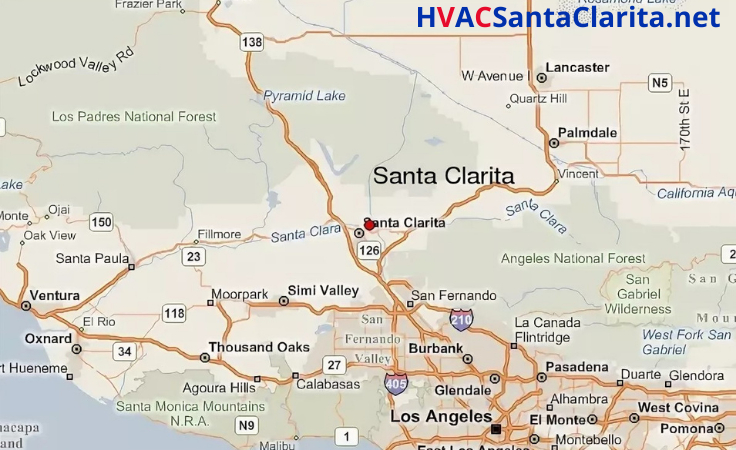 Our HVAC company offers heating repair services in:
Ventura county
Simi Valley
San Fernando Valley,
Southern California,
Canyon country,
Woodland Hills
Thousand Oaks
Calabasas and more
If you realize you need heating repair services in this area, give us a call. We are a locally owned company at your doorstep. We will send you highly trained HVAC professionals. With us, you get:
free expert advice and free estimates,
quality work,
Emergency services promptly,
An outstanding job and guaranteed customer satisfaction.
Reduced energy bills.
Heating Repair in Santa Clarita Frequently Asked Questions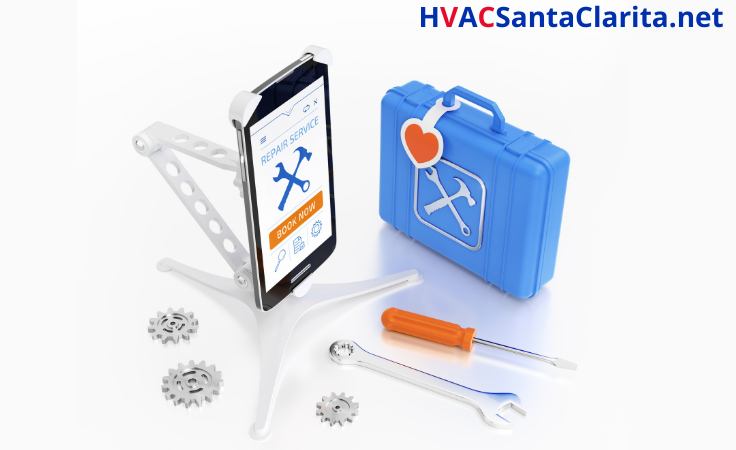 Many people in Santa Clarita, San Fernando Valley, Ventura County, Canyon country, and our service area generally end up with heating issues. This is because they rarely turn on their heating systems. However, when the winter creeps in, the chances are high that there will be problems.
And it is at this time many people start running down looking for repair services in Santa Clarita. Since it is a needed service for many people, we answer a few questions and hope that it will clarify everything.
How Much does it Cost to Repair Heat?
The heating repair cost will depend on what issue your heating system has. However, to give a rough estimate, the repair can cost anything from $100-$4000. However, the average range for repair is around $900.
We, therefore, encourage you to call us for free estimates after troubleshooting.
How Long do Furnaces usually last?
Furnaces have a lifespan of 15-20 years.
However, after a decade, you will start seeing lots and lots of problems. And you may need to schedule more heating maintenance and repairs.
What is a sign to call for heating repair?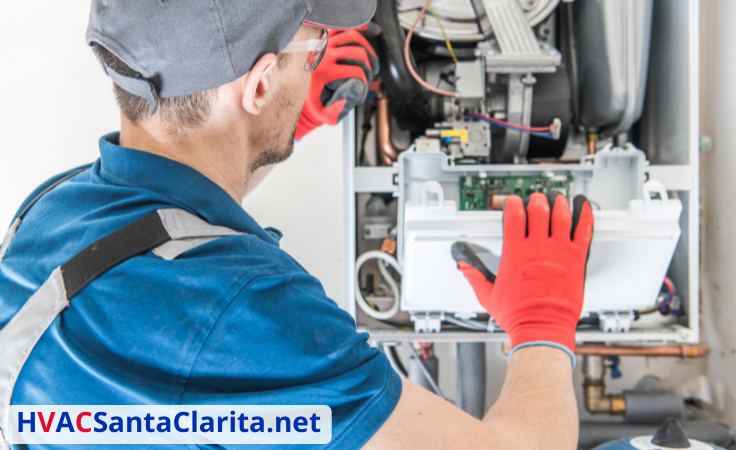 There are many indications that you need to dial an HVAC company for heating repair. However, the most common will be a heating system that does not warm up the room. It could just be releasing cold air or warming parts of the room.
Other things to look out for:
Non-blue color on the pilot flame,
weird noise and smells from the furnace,
short-cycling furnace,
skyrocketing electricity bills,
poor air quality.
If you notice any of these, call for repair services.
Final Thoughts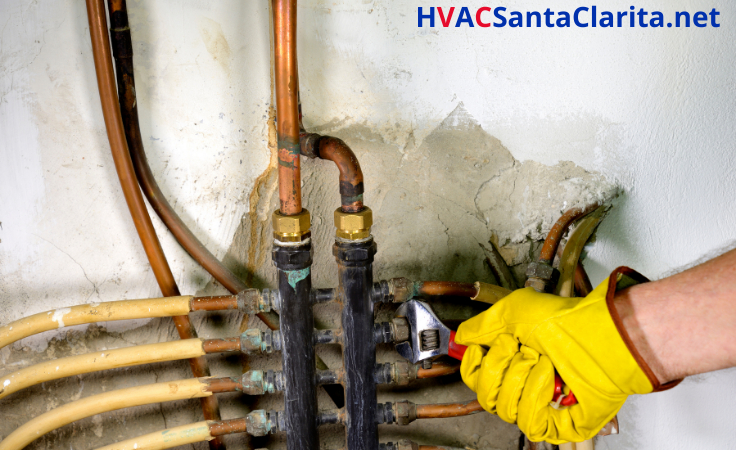 The winter nights can get chilly as much as the climate remains mild in Santa Clarita all year round. In such instances, you want to have a properly functioning heating system. Yes, you may have frequent heating maintenance, but wear, tear, and breakdowns will eventually come up like any other machine. 
 The good thing is before your heating system breaks down, it will most likely drop subtle signs. That is the right time to call us, as soon as you notice something is off. Don't wait until it is completely off. However, it is pretty normal for heating systems to break down unexpectedly. HVAC Santa Clarita will also be glad to get you out of trouble in such cases. Call us today for any heating repair services.
Why Us?
SEE WHAT OUR FRIENDS HAVE TO SAY
Since we started using HVAC Santa Clarita, we can now say we have someone to rush to when our heating system needs repair. Before, we would shift from company to company to collect different information and services. We are happy with the heating repair from HVAC Santa Clarita; we can proudly say we are delighted.
– Anne, Translator
My company's heating system broke down on one of those frigid days in Santa Clarita. We did not know where to begin, and I soon imagined it would become unbearable for my employees and me. Thank God one of my employees had been using HVAC Santa Clarita services. He recommended it, and we got the repair the next day. It was a fantastic service, and I would love to recommend it to everyone.
Jack, Realtor
The heating system in our son's room broke down unexpectedly. That was an emergency, and we needed to find a heating repair service immediately. It was hectic as we could not find a service that would promptly fix the heating unit. Everyone was telling us to schedule an appointment for a week later. We could not just wait. However, when we bumped into HVAC Santa Clarita, we brainstormed over the phone, and the heating system was repaired on the same day.
– Robert, Junk Yard Owner
Our heating system broke one of those cold winter nights. We were up and down looking for heating repairs because it got chillier and chillier on the following days. Lucky for us, we found HVAC Santa Clarita in our online searches. We are so glad we did, as they professionally repaired our heating system. I would be using their service again.
Daniel, Loan Officer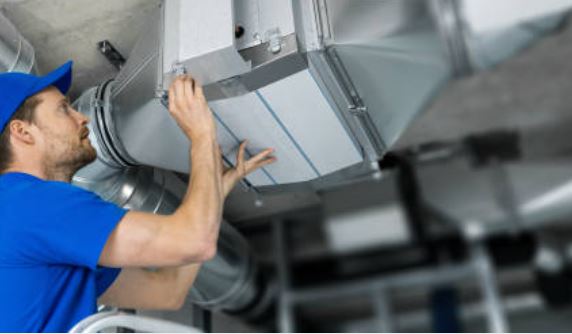 call 661-888-0248
Contact us 24/7 for heating repairs, including emergencies!
Opening hours
Monday 8 am – 8 pm
Tuesday 8 am – 8 pm
Wednesday 8 am – 8 pm
Thursday 8 am – 8 pm
Friday 8 am – 8 pm
Saturday 8 am – 8 pm
Sunday 9 am – 5 pm
Our Address is
HVAC Santa Clarita
26893 Bouquet canyon rd
Santa Clarita CA 91350
sources
https://www.familyhandyman.com/project/simple-furnace-fixes/