Welcome to our premier AC repair services! Our company fixing AC whether its central air conditioner repair or ductless.
Are you searching for the "ac technician near me", "ac services near me", "best air conditioner repair near me," "A C repairs near me," or "air conditioning repairs near me"? At HVAC Santa Clarita, we take immense pride in offering top-notch AC repair services with premium air conditioners fix at your doorstep.
With our team of experienced HVAC technicians, we are dedicated to providing prompt, reliable, and efficient air conditioner repair solutions tailored to meet your specific needs.
Whether your AC is showing signs of malfunction, experiencing cooling issues, or facing any other problem, our expert technicians are just a call away to restore your comfort and ensure your air conditioning system operates at its peak performance. Experience hassle-free AC repairs with the trusted experts near you, and let us keep you cool throughout the year!
AC repair is one of our air conditioning services specialties.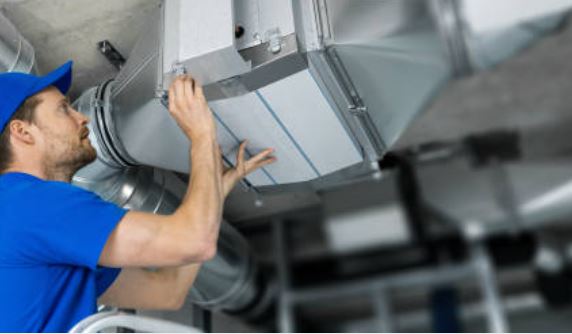 call 661-888-0248
Contact us 24/7 to schedule AC Repair
or email at hvacsantaclaritaca@gmail.com
So,are you looking Expertly Fix your Cooling System?
We are glad to tell you that you are in the right place. In a short while, we will take you through all the details of AC repair in Santa Clarita that will help you to make your educated choice on fixing air conditioner when you need it the most.
We are assured that you will be conversant on when to call for AC repair services by the end of this. Also, you will know what kind of repairs you can call help for.
Let's get straight into the details.
AC Repair in Santa Clarita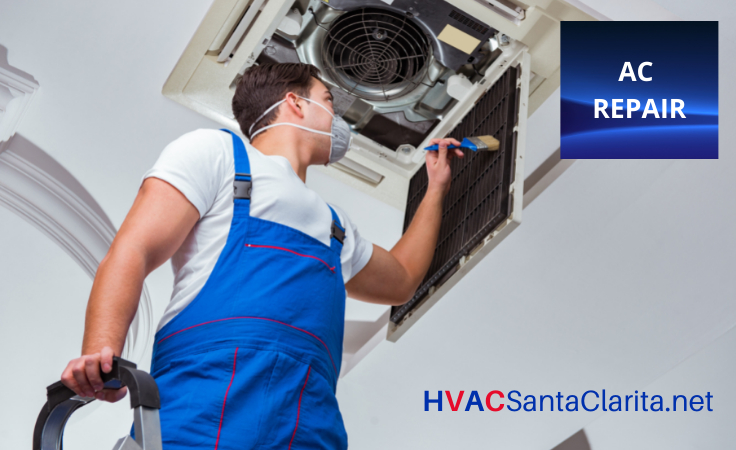 All machines may need repairs at one time, even if you take good care of them. And this is pretty normal with all machines. Your AC system is not an exception. Times will come when you will need repairs even with keen AC maintenance.
So, a question, when your AC needs air conditioner repair services, do you trust just anyone with it? Of course not, it is essential equipment. You, therefore, want only a professional to deal with it.
Our air conditioning company HVAC Santa Clarita guarantees you the best air conditioning repair services near me you will get (1).
These are some of the AC services we offer in Santa Clarita.
Home Central Air Conditioner Repair
One of our main specialties in HVAC Santa Clarita is Residential AC Repair. "Home air conditioner repair near me" as one of the top searches all year long.
Central AC Repair is part of residential air conditioning services.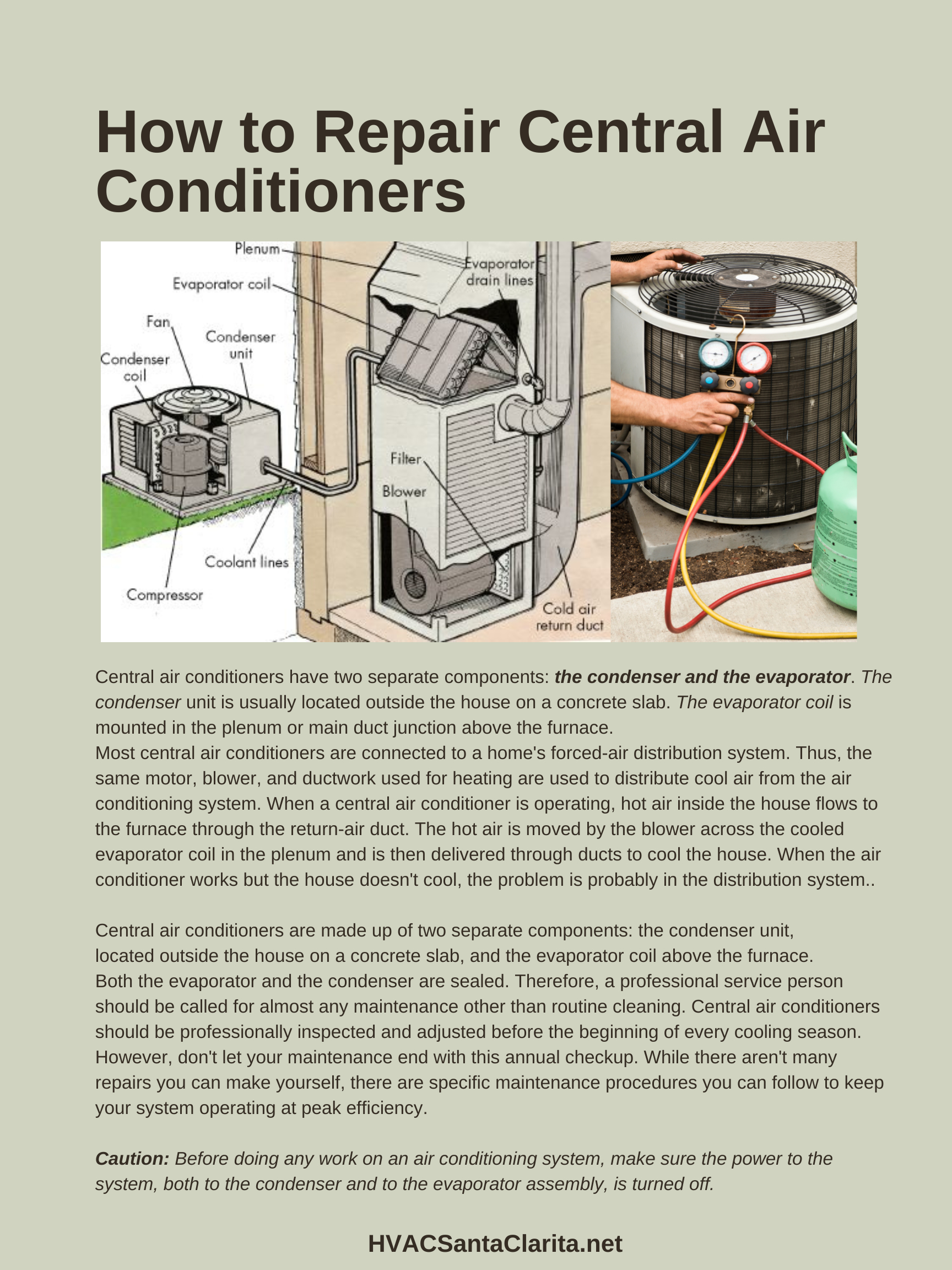 Central air conditioners are composed of:
a condenser located on a concrete slab outside the house,
an evaporator mounted above the furnace
Most central air conditioners share the same blower, motor and ductwork with the air distribution system.
When the central air conditioning is working, but the house is not cooling down, the problem is probably in the distribution system. This is one common problem that calls for central air conditioning repairs.
Since the evaporator and the condenser of a central AC unit are sealed, you may need to call a professional HVAC technician. They come with the needed tools and expertise to troubleshoot and fix the problem.
Central AC Service
When it comes to central air repairs near you, look no further than HVAC Santa Clarita. Our team of expert HVAC technicians specializes in providing top-notch central AC repair services that cater to your needs. Central air conditioners are complex systems, with components like the condenser, evaporator, blower, motor, and ductwork all playing vital roles. If you're experiencing issues with your central air conditioner and searching for "central ac repair near me" or "central air service near me," we've got you covered. Our professionals have the skills and knowledge to fix air conditioners, ensuring your cooling system runs efficiently.
At HVAC Santa Clarita and our partner companies, we understand the frustration when your central air condition isn't performing as it should. Whether you need a quick fix or a comprehensive central air condition repair, our team is dedicated to providing prompt and reliable solutions. With our specialized "central air condition repair" services, you can trust that we'll thoroughly assess your system to pinpoint the exact issue and offer effective solutions. Additionally, if you're seeking regular maintenance to keep your central AC in top shape, our "central ac service" will help maintain its efficiency and extend its lifespan.
Don't let a malfunctioning central air condition disrupt your comfort – contact us today for dependable "central air repairs near me" and "central air service near me." We're here to ensure your central AC system works flawlessly, keeping your home cool and comfortable all year round. Experience the difference with our professional and reliable central AC repair services.
Split Air Conditioner Repair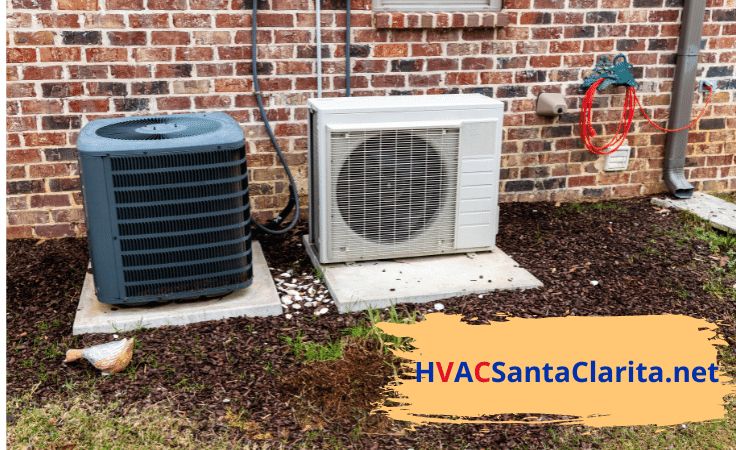 When your split air conditioner is giving you trouble, you will need to call an HVAC technician to troubleshoot. The troubleshooting could involve:
inspecting the air filters for clogging,
checking whether the condenser coils are clogged,
looking out for a broken compressor,
checking whether the thermostat is broken or not,
refrigerant leakage.
Don't wait until your entire system breaks down. Contact us today for AC repair in Santa Clarita CA.
Ductless Air Conditioner Repair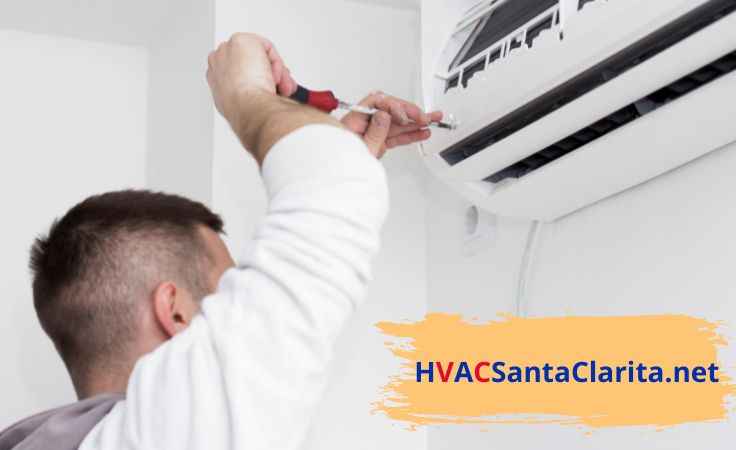 Ductless air conditioning units are more expensive than central air conditioning. This means that their replacement services would cost more. You, therefore, want to repair while the problem is still manageable.
Whether it is just the outdoor compressor giving you trouble or the individual units in the rooms, you don't want to wait until it is too late. We will ensure we restore top energy efficiency and maximum airflow.
When to Call for AC Repair

What should you watch out for to know that it is time to dial an AC technician? What are signs that your AC needs quick repair (2)? Watch out for the following.
Weird noise from the AC Unit
Typically, the air conditioning unit makes some noise. And you will get accustomed to that immediately after AC installation. However, when you notice weird noises such as shrieking or squealing, you need to seek urgent AC repair services. Our technician will help diagnose what the problem is and help fix it. However, such weird noises are due to belt-driven or fan motor problems in most cases.
If your AC is making humming or buzzing noises, it could be having unstable or loose parts. You need to contact an experienced HVAC contractor to tighten all loose parts.
Remember that any weird noise is a sign of a brewing problem that needs urgent repair. Don't wait.
AC is blowing warm air
This is an obvious indication that your AC unit needs repair. At no time should it ever blow warm air.
When the air conditioning unit is not blowing cold air, yet the fan is running, then cooling mechanism is faulty. And the most likely scenario is because your AC is running low refrigerant.
Leaks from your refrigerant can be minute. But over a while, the effects will be apparent. Get an air conditioning repair to find the leaking point and fix it. Then, the next step would be to charge up the refrigerant running low.
AC is Turning off and on
If you are experiencing the annoying scenario of your air conditioner switching on and off after a few seconds or minutes, dial for help. In most cases, that is a sign of short cycling.
The other problem could be with your thermostat or the thermostat sensor. Besides, the on and off-cycle could be because the AC is overcharged or overloaded with refrigerant. An HVAC technician will help you fix these problems.
Air Conditioning Not Working
Your AC is not switching on. You switch it on, but nothing. No response.
Generally, an HVAC technician can help provide quick troubleshooting over the phone. However, if the troubleshooting fails, you will need an HVAC technician at the site.
There are different reasons your air conditioning could not be working. It could be a worn-out electrical contact, a faulty thermostat or even a faulty compressor.
Call the professionals to troubleshoot and help fix the problem.
List of AC Repairs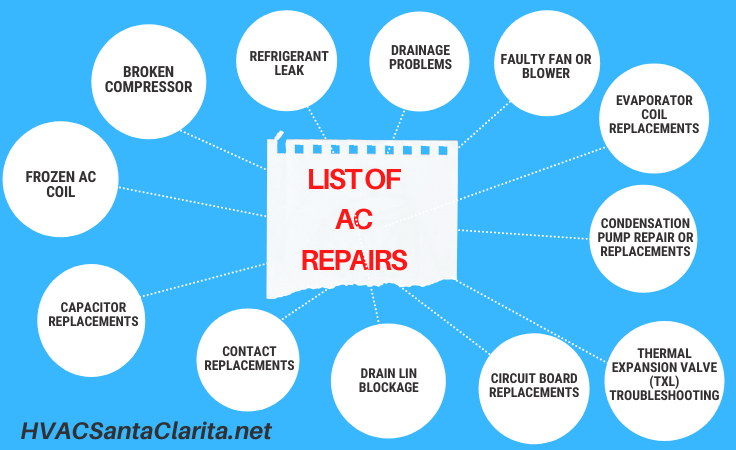 Our professional air conditioning services include repairs in:
Refrigerant leak
Drainage problems
Broken compressor
Faulty fan or blower
Frozen AC coil
Capacitor replacements
Contact replacements
Evaporator coil replacement
Condensation pump repair or replacement
Drain line blockage
Circuit board replacement
Thermal expansion valve (TXV) troubleshooting and replacement
When your AC is giving you trouble, the chances are high that you need work on the common AC repairs above.
Anyone who has been in the Santa Clarita area of Los Angeles summer with faulty or broken down heating and cooling systems can tell you what the hell it can be. You don't want to wait longer after your AC unit shows signs of breaking down. Seek immediate HVAC services to help repair the faults.
Benefits of AC Repair

When you contact us for a trusted HVAC contractor, we will send you a highly trained one. Therefore, it is not just anybody arriving. It is someone with more than a decade of experience ready to get your air conditioning unit back on track.
On arrival, we will have all the equipment and parts prone to failure. And with this, we are going to perform the best AC replacement services you will receive.
Letting us repair your faulty AC unit guarantees you several things:
Lower energy bills as some faults reduce efficiency. Having our professional technicians fix this can lower your electric bills a lot
Reduce the costs that come with replacement services,
Improve your system and generally improve air quality,
avoid getting stuck with non-functioning air conditioning,
Understand what the problem was and how to rectify it in the future.
Sometimes if you are not sure what is AC repair vs replace, you need to talk to qualified and experienced HVAC technician
Air Conditioner Repair Parts
When your air conditioning is repaired, the chances are high that you will need to replace some parts. It is not always easy to get spare parts for your broken air conditioner.
What happens if you can't get needed spare parts for heating and cooling services? No need to worry; our HVAC services will come with spare parts to get your entire system back to peak performance.
We have parts from the following top ac brands:
Goodman (we are authorized dealer)
Mitsubishi (we are authorized dealer)
Day & NIght (we are authorized dealer)
LG (we are authorized dealer)
Lennox
Carrier
Payne
Bryant
American Standard
RUUD
and more
What Areas we Do AC Repair?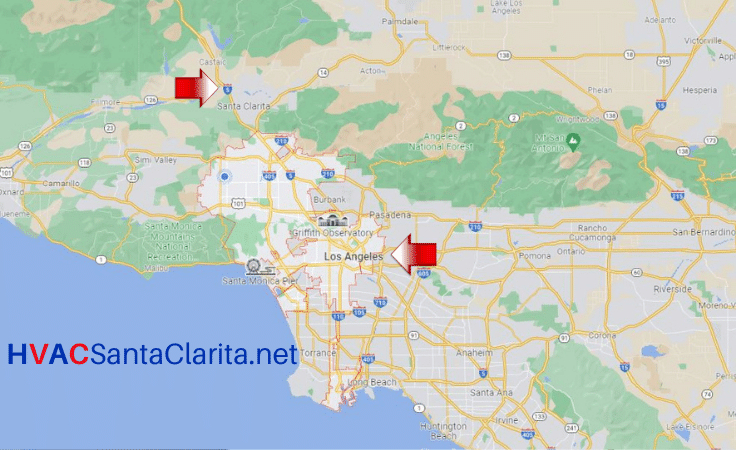 Finding a licensed HVAC contractor in some parts can be difficult. Looking for these services in Santa Clarita can be a task. If you need AC repair in any of the following areas, be sure to contact us for services from our certified technicians:
We ensure customer satisfaction not only in Santa Clarita but also in the areas named above. Also you can find us on the web
Repairs with HVAC Santa Clarita- Top Air Conditioning Company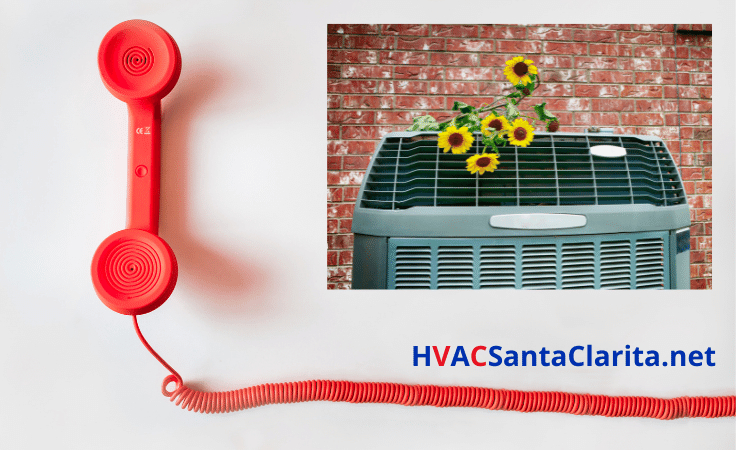 Installation and repairs of air conditioning systems are delicate. One mistake, and you could mess up the entire system. You, therefore, want to work with a certified company that will guarantee you nothing but pure perfection.
At HVAC Santa Clarita, you will enjoy air conditioning repair with:
licensed, trustworthy and knowledgeable HVAC technicians,
free estimates, expert advice and upfront pricing,
restoration of energy efficiency,
100% customer satisfaction.
Air Conditioning Repairs Frequently Asked Questions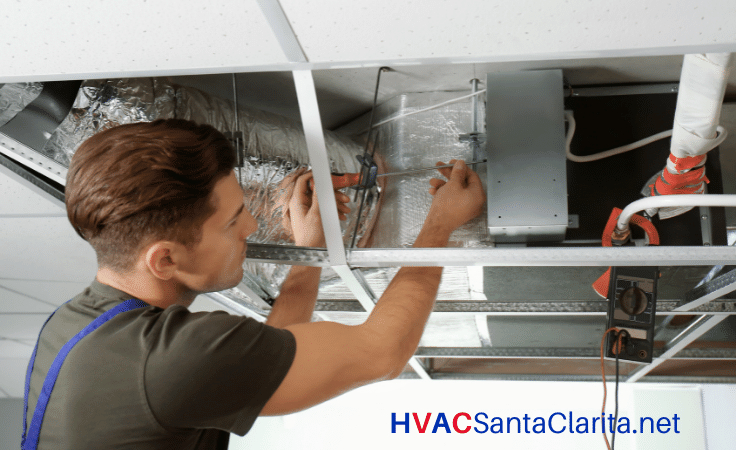 Here are some of the air conditioning FAQs we receive. Check them out.
What is AC Repair?
The ac repair is the process of restoring the air conditioner back to work.
Air conditioner repair service refers to the professional maintenance and fixing of issues in air conditioning systems. When an air conditioner malfunctions or experiences problems such as reduced cooling performance, strange noises, leaks, or electrical issues, homeowners or businesses seek the expertise of trained HVAC technicians for air conditioner repair service. These technicians have the knowledge and experience to diagnose the underlying problems and perform necessary repairs to restore the AC system's functionality and efficiency.
Air conditioner repair services often involve inspecting and troubleshooting various components like the compressor, condenser, evaporator, refrigerant levels, and electrical connections. By utilizing specialized tools and techniques, the technicians ensure that the air AC unit operates optimally, providing cool and comfortable indoor environments. Regular maintenance and timely air conditioner repair service help prolong the lifespan of the AC system, prevent major breakdowns, and maintain energy efficiency.
How much does it cost to repair an Air Conditioning Unit
The cost of fixing your AC unit will significantly vary. What exactly is the service needed? Is it as simple as cleaning dirty air filters, fixing refrigerant leaks of broken parts? We hate not to give a definite answer.
But to give you on a scale, simple repairs may cost as little as $150, while more complex repairs could go to upwards of $3500 and up. Feel free to contact us for troubleshooting and free estimates.
Why is my AC running but not cooling?
When your air conditioner is running but fails to provide the cooling you expect, several potential culprits could be behind this issue. Understanding the possible reasons can help you identify the problem and take appropriate steps to resolve it.
Thermostat Issues:
A malfunctioning thermostat is a common reason for an AC not cooling correctly. If the thermostat isn't working accurately, it may not send the right signals to your air conditioner, leading it to run inefficiently or not cool at all. Double-check the thermostat settings and ensure it is set to "cool" and the temperature is appropriately adjusted. If the thermostat is faulty, consider having it repaired or replaced.
Compressor Problems:
The compressor is the heart of your air conditioning system, responsible for circulating refrigerant and facilitating the cooling process. If the compressor is damaged or not functioning correctly, it can result in insufficient cooling or warm air blowing from the vents. Compressor issues require professional diagnosis and repair, as they can be complex and may involve refrigerant leaks or electrical faults.
Evaporator Coils:
They are responsible for absorbing heat from the air and cooling it down before distributing it throughout your home. Over time, these coils can accumulate dirt, dust, and debris, hindering their heat exchange capabilities. As a result, the AC might run continuously, but the cooling efficiency is significantly reduced. Regular maintenance and cleaning of the evaporator coils are essential to ensure optimal performance.
Dirty Air Filters:
Your Clogged or dirty air filters restrict the airflow, leading to reduced cooling efficiency and potential freezing of the evaporator coils. Check and replace your air filters regularly, especially during peak cooling seasons, to maintain proper airflow and prevent cooling issues.
Refrigerant Leaks: Refrigerant is a crucial component for cooling your home. If your AC is low on refrigerant due to a leak, it can cause insufficient cooling and may lead to potential damage to the compressor. Refrigerant leaks should be promptly addressed by a qualified HVAC technician.
Ductwork Problems:
Damaged or poorly insulated ductwork can result in cool air escaping before reaching your living spaces. This reduces the overall cooling efficiency of your AC system. Have your ductwork inspected for leaks, cracks, or disconnections and consider proper insulation to improve cooling performance.
Is AC repair Considered an Emergency?
AC repair can be considered an emergency, especially when the temperature outside is above 90 degrees Fahrenheit. In such extreme heat, a broken air conditioner can lead to discomfort and health risks. Restoring cooling functionality promptly becomes a priority for the safety and well-being of the occupants. However, in milder temperatures, scheduling a repair appointment during regular business hours may be more appropriate.
Is it worth fixing my AC?
Deciding whether to fix or replace your AC depends on various factors. If your AC system requires frequent repairs and you constantly call technicians, it may be more cost-effective and practical to have it replaced. Consistently investing in repairs for an old and inefficient system can add up, and a new AC unit can provide improved energy efficiency and cooling performance in the long run. An HVAC professional can assess the condition of your AC and help you make an informed decision that best suits your needs and budget.
How do you fix AC that don't cool
If your AC is running but not cooling, try these steps to troubleshoot and fix the issue:
Check thermostat settings: Ensure it's set to "cool" and the temperature is lower than the room temperature.
Clean well or replace air filters: Dirty filters can restrict airflow, impacting cooling efficiency.
Clear air vents: Ensure vents are unobstructed for proper airflow.
Inspect the condenser unit: Remove debris around the outdoor unit for optimal airflow.
Verify power and circuit breakers: Ensure the AC unit has power and check relevant breakers.
If your air conditioner is still not cooling, contact an HVAC technician for a proper diagnosis and repair.
Why is my AC not cooling below 75 or below 80?
Possible reasons for your AC not cooling below 75 degrees:
Incorrect thermostat settings – Ensure it's set to "cool" and below the current room temperature.
Inadequate insulation – Poor insulation allows warm air in, affecting cooling efficiency.
Dirty air filters – Clogged filters restrict airflow, reducing cooling capacity.
Overworked AC unit – High outdoor temperatures may challenge cooling performance.
AC unit size – An undersized unit may struggle to cool the space sufficiently.
Refrigerant issues – Low levels or leaks can hinder cooling performance.
Faulty components – Malfunctioning parts can affect overall efficiency.
Duct leaks – Leaky ductwork leads to inefficient cooling.
Try basic troubleshooting, but for persistent issues, contact a professional HVAC technician for proper diagnosis and repairs.
What is the most expensive part to replace on an AC unit?
The compressor is undoubtedly the most expensive part to replace on an AC unit. As the central component responsible for cooling and circulating the refrigerant throughout the system, its proper functioning is essential for efficient cooling performance.
When a compressor fails or experiences significant issues, it often necessitates a complete replacement.
Compressor replacements can be costly due to the high cost of the part itself, as well as the labor and additional materials required for the installation. The exact expense of replacing a compressor can vary depending on various factors, including the make and model of the AC unit and local labor rates.
How do I know if my AC compressor is not working?
Signs of a faulty AC compressor:
Lack of cooling or minimal cooling.
Hot air instead of cool air from vents.
AC constantly running without achieving desired temperature.
Unusual noises (grinding, rattling) from the outdoor unit.
Tripped circuit breaker or blown fuses.
Excessive condensation or water leaks around the outdoor unit.
Frequent on/off cycling.
Burning smell from the outdoor unit.
If you notice any of these signs, turn off your AC and seek professional HVAC assistance. Attempting repairs without experience may lead to more damage. Our professional technician can find out and fix the issue.
How do you tell if your AC is broken?
Signs your AC is broken:
Lack of cooling or a little cooling.
Reduced airflow from vents.
Unusual noises (grinding, rattling).
Frequent on/off cycling.
Water leaks or excessive condensation.
Foul odors.
High indoor humidity.
Tripped circuit breakers or blown fuses.
If you notice these signs, seek professional HVAC assistance for accurate diagnosis and repairs. Avoid DIY fixes to prevent further damage.
How do I know if I blew out my AC?
If you suspect you blew out your AC, watch for signs like lack of cooling, hot air from vents, unusual noises, tripped circuit breakers, burning smell, excess condensation, or often cycling. To avoid further damage, turn off the AC and seek professional HVAC assistance for diagnosis and repairs. Regular maintenance can help prevent such issues and keep your AC running efficiently.
Is my AC broken or is it just hot?
Determining whether your AC is broken or struggling due to high temperatures can be tricky. If the air blowing from the vents isn't cool, unusual noises are present, or there's frequent on/off cycling, your AC may have a problem. However, if it's simply hot outside and the AC is running, it might struggle to cool effectively. If in doubt, seek professional HVAC assistance for a proper diagnosis. Regular maintenance helps prevent issues and keeps your AC running efficiently.
Make sure you prepare your air conditioning unit before the hottest months
Is better to repair AC or buy a new one?
Deciding whether to repair your AC or buy a new one depends on factors such as the age of your current air conditioner unit, the extent of the issue, and the overall cost of repairs compared to a new unit. If your HVAC system is relatively new and the repair is minor, fixing it may be cost-effective. However, if it's old, requires frequent repairs, or uses outdated refrigerants, investing in a new, energy-efficient heating, ventilation, and air conditioning system or heat pump could be more economical and provide improved comfort and performance. Consult with an HVAC technician to assess your AC's condition and explore your options.
Is it cheaper to replace the AC unit or the compressor?
Whether it's cheaper to replace the entire AC unit or just the compressor depends on various factors, including the age of the AC unit, the condition of other components, and local labor and part costs. If your AC unit is relatively new and the compressor is the only major issue, replacing the compressor might be a cost-effective choice. However, replacing the entire AC unit could be a better long-term investment if other components show signs of wear or are likely to fail soon. Additionally, warranty coverage, refrigerant phase-out, and energy efficiency should be considered.
Should I turn off my AC if its broken?
If your AC is broken or not working properly, it's advisable to turn it off until you can have it properly inspected and repaired by a qualified HVAC technician. Running a malfunctioning air conditioning unit can potentially worsen the issue, lead to further damage, and may not provide any cooling benefits. Continuing to run a broken AC can also pose safety risks, consume more energy without effectively cooling your space, and cause unnecessary wear and tear on its components. To prevent further damage and ensure safety and efficiency, turn off the AC and seek professional assistance for proper diagnosis and repairs.
How do I know if my AC condenser if broken?
If your AC condenser is broken or experiencing issues, there are several signs to watch for. The condenser is the outdoor unit of your AC system, and if it's not working correctly, it can impact cooling performance. Look out for signs like lack of cooling, unusual noises (grinding, rattling), the fan not running, warm air from the outdoor unit, tripped circuit breakers, excessive vibration, or refrigerant leaks.
Final Thoughts
When you realize there is trouble with your AC system, contact HVAC Santa Clarita for expert advice. We ensure your unit is back working correctly. We have been serving Santa Clarita for a long time and would gladly take the duty to repair your AC. Also, you are welcome to contact us for Heating Repair Nearby Santa Clarita
Contact us today to repair your AC.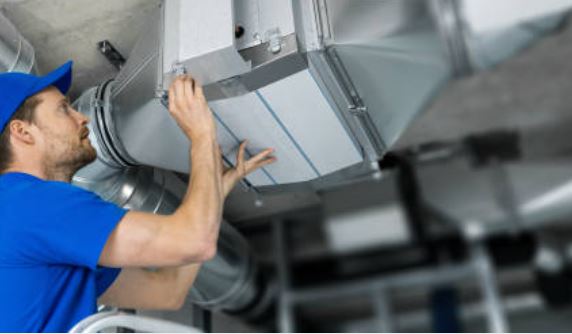 call 661-888-0248
Contact us 24/7 to schedule AC Repair
or email at hvacsantaclaritaca@gmail.com
Why Us?
SEE WHAT OUR FRIENDS HAVE TO SAY
Our AC was producing a screeching sound. But we did not move as fast to get repair services as it was still working perfectly. Then one afternoon, it suddenly went off and didn't switch on. When I called our landlord, he put us in contact with HVAC Santa Clarita. We had our system repaired. And as a bonus, our contractor told us for signs to watch out for that may indicate malfunctioning. We are happy with this service, and we would highly recommend them.
– Paul, Dog trainer
My AC would break down and restart unexpectedly. I had been servicing my AC with HVAC Santa Clarita, so I gave them a call. Turns out my AC was short-cycling. HVAC Santa Clarita replaced my thermostat and compressor, which were the root of the problem. MY AC has been running effectively ever since.
– Andreas, Spa owner
The AC system in one of the playrooms in my pre- school broke down. MY goal is always to ensure that the kids are comfortable during their play and learning activities. I immediately dialed HVAC Santa Clarita, who showed up in the evening and discovered my freon levels were low. I had that fixed over that same weekend. And, I am happy with the service.
– Emma, Pre-School Director
The vents of my AC were blowing warm air. When I called HVAC Santa Clarita, we troubleshoot on the phone. A few hours later, they were at my house to fix the issues. And just as they had said over the phone, my compressor had issues. They replaced my compressor, and my system is now working effectively. During repairs, I appreciate Robert who tells me what the problem is and how to solve it. And I got that with HVAC Santa Clarita. I highly recommend them to you.
– Henry, Photographer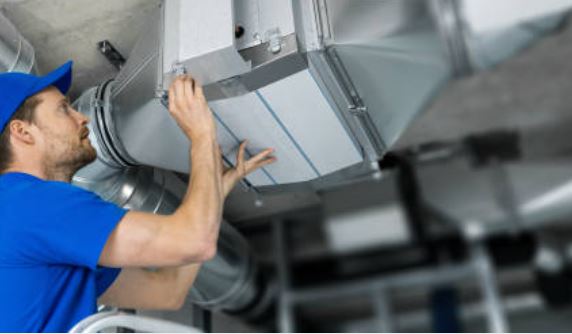 call 661-888-0248
Contact us 24/7 to schedule AC Repair Service!
Contact Us with Any Questions Here
Our Address is
HVAC Santa Clarita
26893 Bouquet canyon rd
Santa Clarita CA 91350
Opening hours
Monday 8 am – 8 pm
Tuesday 8 am – 8 pm
Wednesday 8 am – 8 pm
Thursday 8 am – 8 pm
Friday 8 am – 8 pm
Saturday 8 am – 8 pm
Sunday 9 am – 5 pm