Hello,
Welcome to our HVAC Santa Clarita Services website. It is about air conditioning, heating, duct, thermostats, air quality for residential and commercial properties.
Our specialties are
and more
We are a small family-owned business.
HVAC Santa Clarita is not only our services' website but also the ultimate online resource to help people diagnose and solve their HVAC issues
Our website is dedicated to helping people make their homes and offices more comfortable.
We've been in this business for 20+ years, so we've learned and practiced for years.
Our goal is to help YOU with competitively-priced, fast, high-quality services.
Also, we are here to recommend the best products.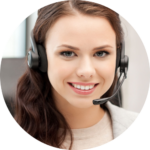 We hope you will love our site and can't wait to hear from you.
661-888-0248
hvacsantaclaritaca@gmail.com
You can find us servicing Santa Clarita CA, and nearby areas
Our Address is
HVAC Santa Clarita
26893 Bouquet canyon rd #G
Santa Clarita CA 91350
Opening hours
Monday 8 am – 8 pm
Tuesday 8 am – 8 pm
Wednesday 8 am – 8 pm
Thursday 8 am – 8 pm
Friday 8 am – 8 pm
Saturday 8 am – 8 pm
Sunday 9 am – 5 pm
Our Address is
HVAC Santa Clarita
26893 Bouquet canyon rd
Santa Clarita CA 91350