Hey there, if you are looking for information on heat pump installation, you are in the right place. This part of our website compiles all information you need to know about heat pump installation nearby the Santa Clarita area.
Are you wondering what heat pumps are and how they work? Read on to find the information in detail. 
If you would love to be more knowledgeable before installing a new heat pump in your house, we have you covered. 
If you want clarification on heat pump costs, dive right in. You will find all the information from professional HVAC contractors. 
In short, we unveil all you need to know about heat pump installation. Shall we get right into a business? Let's go!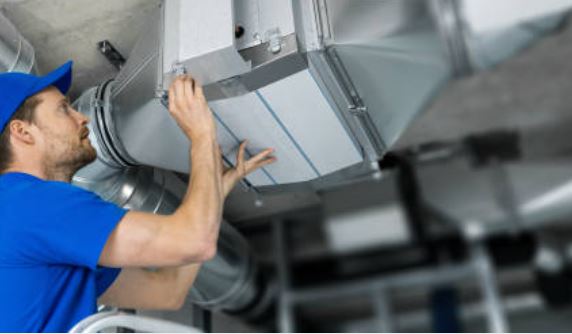 call 661-888-0248
Contact us 24/7 for Heat Pump Services
What is a Heat Pump? Modern Alternative to Conventional Heating?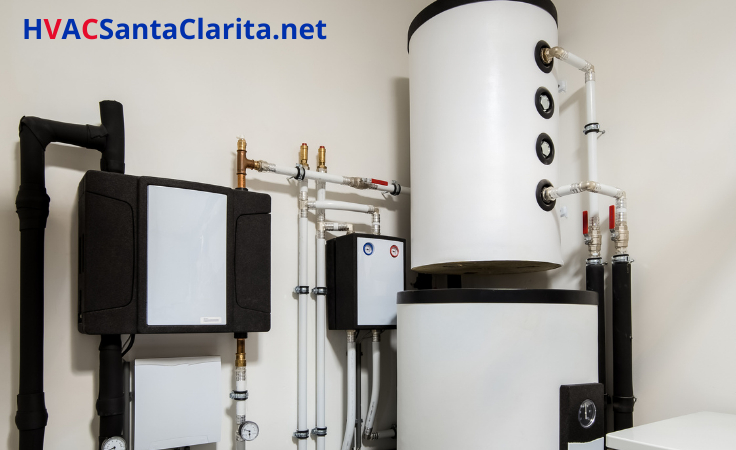 A heat pump is a single unit whose exterior looks like an air conditioner. However, it performs the same function as an HVAC system. Heat pumps work by pumping air indoors during the cold season and air outdoors during summer.
Heat pumps heat and cools your house. They also control air humidity in your house. For this reason, we consider it an economical option. You don't have to install a separate air conditioning unit. You can read more about Heat Pump vs Air Conditioner to make the correct choice.
How do Heat Pumps Work?
First, you need to know that heat pumps do not generate warm air. They just move warm or cool air where needed (1). 
Instead of using fuel to cool or heat your home, a heat pump uses existing ambient air and transfers depending on the season's needs. 
We refer to this process as a heat transfer process. The heat pump eliminates heat from your house if it's the warm months. However, if it's the cold season, the process is reversed, and warm air is transferred from outdoors to indoors.
This process uses minimal electricity. If you would love to save money, try heat pumps that are super energy efficient.
Parts of Heat Pumps
These are the main parts of a heat pump:
compressor
condenser,
fan,
evaporator
reversing valve
Air Handler Unit
The condenser, compressor and reversing valve are parts of the outdoor unit. The evaporator and air handler are parts of the indoor unit.
When you are getting your heating pump installation, you want to ensure that you work with an HVAC professional who understands how every one of these parts works. To work with experienced and highly trained HVAC professionals, feel free to contact us, HVAC Santa Clarita. 
Types of Heat Pumps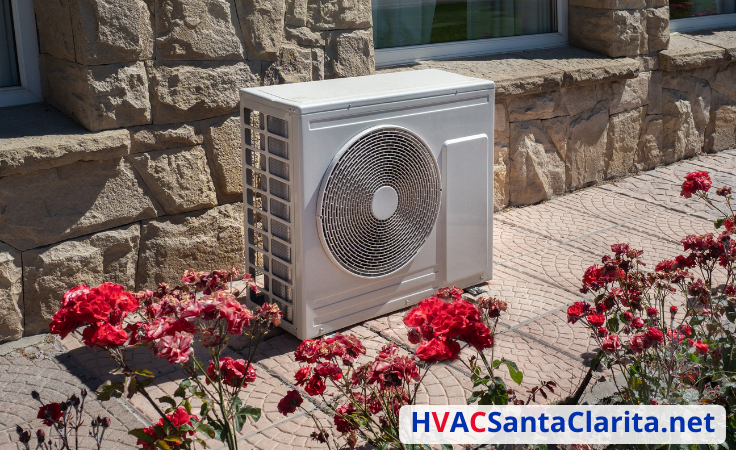 When you reach out to HVAC Santa Clarita for heating installation, there is a possibility to choose among three types of heat pumps.
We review the three types below. This will help you choose what is suitable for you and your household. Check them out.
Air Source Heat Pumps
This is the standard choice among homeowners nearby Santa Clarita, Los Angeles and probably the whole Southern California area. We recommend an air source heat pump to people whose houses already have ductwork. However, if you have chosen to go with this, you will have to spend much more on installing ductwork first if you have no existing ductwork. 
The air source heat pumps have an outdoor heating pumping unit and an indoor air handler. They use the same ducts and vents as a central air conditioner or a furnace. They are efficient in lowering your home's electricity bills. When your ac unit is not blowing cold air, and it's old, it might be time to consider the heat pump.
Ductless Mini Split Heat Pump
Ductless mini-split heat pumps are set up just like the air source heat pumps. They have an indoor air handler and an outdoor compressor unit.
Their collaboration helps maintain your house's temperature.
If you have no installed ductwork, consider getting this type of heat pump.
You can also several indoor units to a single outdoor unit in what we call a multi-zone ductless heat pump.
Geothermal Heat Pumps
Another option you could opt for is a geothermal heat pump. We, however, recommend this type of heating pump for homeowners with large homes that need maximum capacity heating and cooling.
They are also the most expensive variation of heat pump. Their installation can cost you $22,000 or even more because you need to excavate land for its installation.
Contact us, and we will inspect if geothermal heat pumps are suitable for your home or if you could go with the two cheaper options discussed above.
Heat Pump Installation Consideration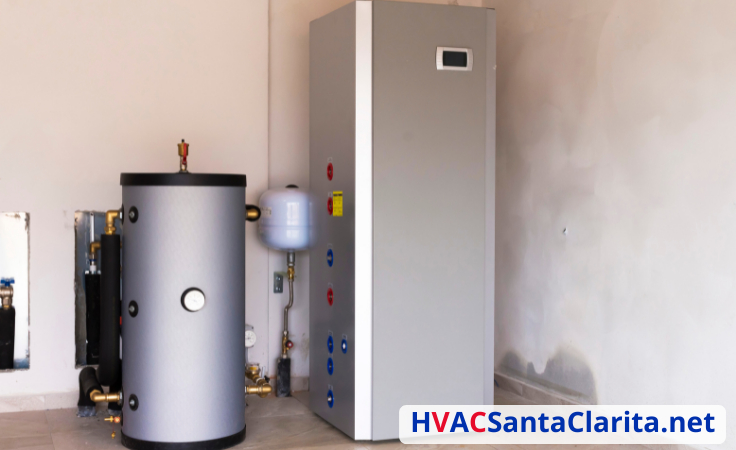 Of the three types of heat pumps discussed above, you probably wonder which is most suitable for your household.
Which will serve you best?
Which of these will give you the best value for your money?
Read these considerations to help you choose the best heat pump type for your home. 
Goals
What is your goal of installing a heat pump?
Well, of course, to heat and cool your house as needed.
However, why exactly did you choose heat pumps? You could as well have chosen conventional heating systems.
Did you choose it for the savings, aesthetics or comfort? Or is it for convenience and reduced environmental impact?
When discussing heat pump installation, be sure to bring this up. This will help us give expert recommendations on the most suitable for you. 
Also, are you having heat pumps as your main heating and cooling source? Or are you using it as the primary or supplemental cooling and heating unit? This information will help us recommend what is most suitable for you.
Budget
Your budget will be another crucial factor in choosing your heat pump.
Air source and ductless heat pumps are less costlier than geothermal heat pumps. Also, your heating installation costs will go higher if you have several outdoor and indoor units. 
If you have a minimal budget, the way to go would be to have an indoor unit cover maximum space.
Size of Your House
How big is your house?
There is no need for a geothermal heat pump system for small to average houses. It would be a waste of money, especially on installation.
We give further guidance on heat pump size vs. house size below.
Also, still under your house, if you have no existing ductwork, you may want to go for the ductless heat pumps instead of having to install a duct network first.
How Much Does a Heat Pump Cost?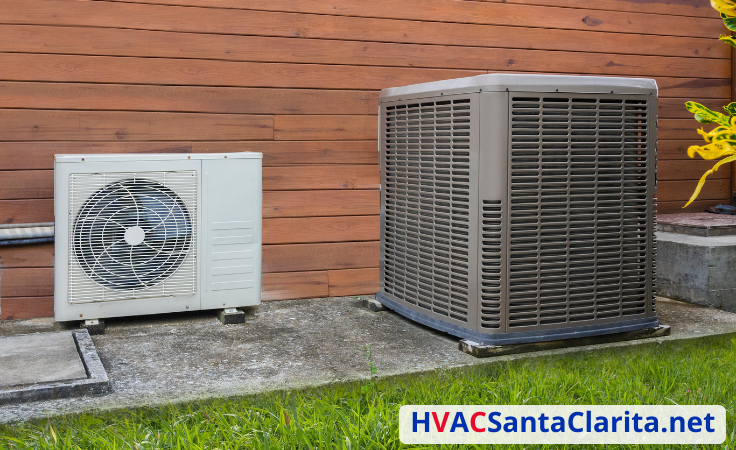 The cost of heat pumps varies significantly. Update! Please note that prices went at least 25% up from the numbers you will see below
Here are factors that may affect the cost of your heat pump installation:
the brand of heat pump you choose,
the amount of space in square feet you need heated,
How many indoor and outdoor units are you getting,
the type of heat pump you choose.
However, we will give you an estimate.
An air source heat pump price may vary from  $3 700 and $5,200 for each indoor air handler unit. On average, the entire air source heat pump installation can cost up to $20,000.  
For the ductless heat pump, the cost can be as low as $2000 to $8000 for an average-sized story house.
A geothermal heat pump can cost you up to $25,000 with the excavation process included.
If you would love to talk to an expert about heat pump prices in Santa Clarita, feel free to contact us at HVAC Santa Clarita.
Do Heat Pumps Save You Money?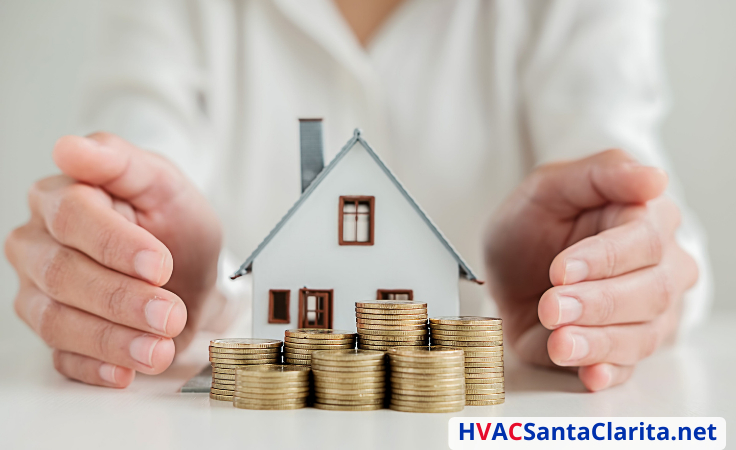 One reason many people are going for heat pumps is to save money.
How much will you save if you go for heat pumps over conventional heating systems?
First, heat pumps do not use electricity to create heat. They, therefore, operate at a much higher efficiency than a heating system that uses electricity to create heat. So, for this alone, you will lower your electricity bills.
Heat pumps will save you up to an incredible 80% of energy bills.
Air source heat pumps can save you up to 40% on your monthly energy bills using a furnace heating and cooling system and a central air conditioner.
A ductless heat pump can save you $25 to $40 on your energy bills.
The heat pump installation costs of geothermal heat pumps may be the most expensive, but it is the most efficient in the long run. They can save you up to an impressive 80% on your monthly bills. And they can operate even at the most frigid temperatures.
What Size Heat Pump Do I Need for My House?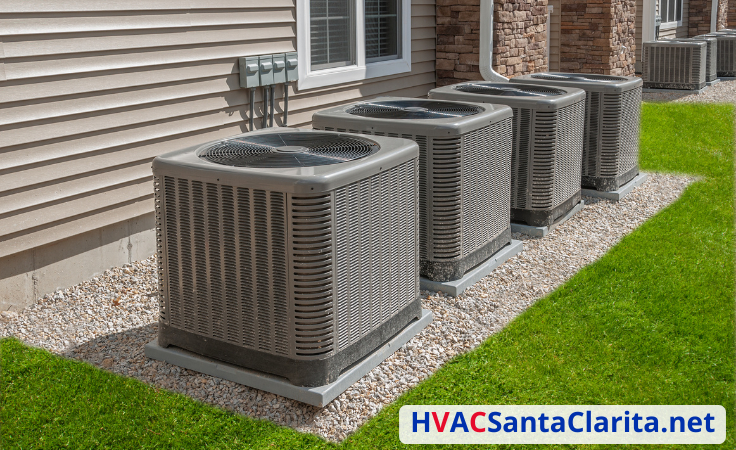 The most straightforward answer would be that the more extensive the house, the bigger the heat pump. 
Therefore, this means that you need to calculate before determining what heat pump size you need. Also, we recommend that you with a professional HVAC contractor in this.
This is because both undersizing and oversizing come with consequences.
However, to guide you on what the calculations look like, a 100sq m house will need a 4kW geothermal source heat pump or a 5kw air source heat pump. These sizes will double for 200sq m living space and so on. You, however, need to remember that the appropriate size may also vary depending on:
heat loss,
age of the property,
And the material used in your room.
Another way to determine the appropriate heat pump size for your home would be through BTU of heating output. For every square meter of living space, you need 30 BTU. You, therefore, have to multiply the number of your square meters by 30 to find how many BTUs you need.
We know that determining the correct size can be a problem. This is why we are all ears for our customers in would like to use some professional help in determining sizes appropriate for their property.
Benefits of Heat Pumps: Why You Should Choose Heat Pumps over Conventional Heating Systems?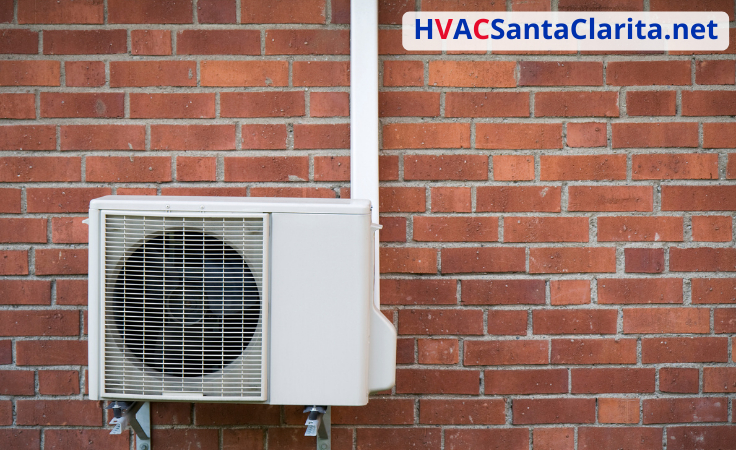 Many times, when we talk to a customer about our heating services, we get the question, "what are the benefits of heat pumps?"
Or "Are heat pumps any better than conventional heating systems?' How to compare heat pump vs gas furnace?
These are the benefits of heat pumps:
Here are pros of getting a heat pump:
Cost-efficient to run. You may spend so much on heat pump installation, especially for geothermal heat pumps. However, the operating costs will save you lots of money in the long run.
Environmental friendly: Heat pumps are more energy-efficient than gas. They, therefore, produce less carbon footprint.
Improve home values: You get up to 70% ROI when you sell if your house has a heat pump.
Safer fuel alternative than gas. No combustion air equates to no carbon monoxide issues in the house.
Ductless heat pumps types reduce airborne allergens. No ducts mean no dust and dirt accumulation. Some even have specialized allergen filters.
Heat Pump Installation Frequently Asked Questions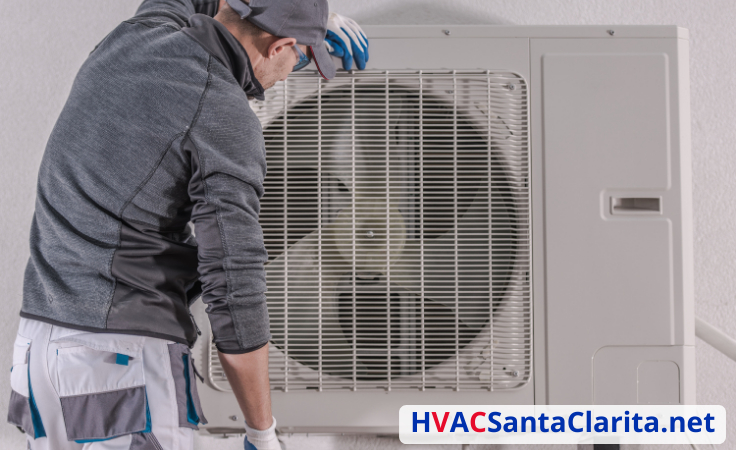 We answer a few FAQs below. If you have any other inquiries or doubts, please contact us. There is always a professional HVAC ready to answer your questions.
Do you save money with a heat pump?
Yes, you might save up to 50% on utility bills. And since the climate in Santa Clarita is mild and moderate, you might save up to a remarkable 70% on utility bills.
How many years does a heat pump last?
Your heat pump may last you 12-20 years, depending on heating maintenance.
How much is it to operate a heat pump?
It may cost you $500-$2000 annually to run your heat pump. However, this will depend on a few other factors, such as how well insulated your house is.
How Much is Heat pump replacement?
The cost of replacing your heat pump is pretty much the same as that of installing a new one. It may, however, be slightly cheaper if you have some of the parts already existing.
Final Thoughts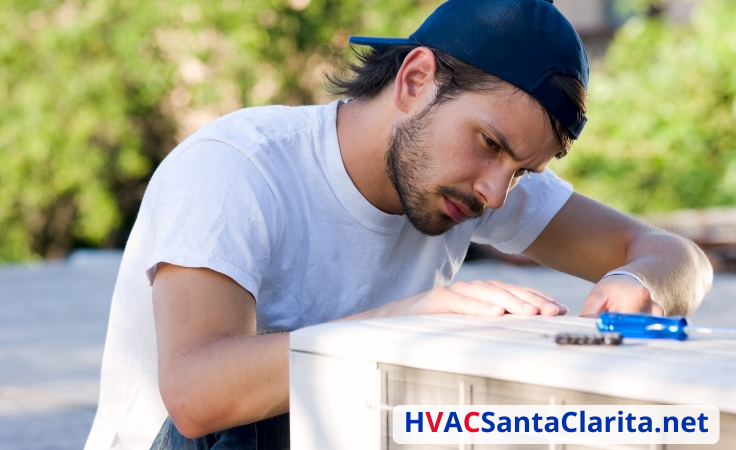 You now know who to call when you need a heat pump installation service. Contact us today to get free advice and estimates on your heat pump installation. At HVAC Santa Clarita, we are focused on nothing less than giving you excellent air quality in your household.
Give us a call today. We will get you the equipment to get you the best air quality.
Sources
https://www.which.co.uk/reviews/ground-and-air-source-heat-pumps/article/ground-source-heat-pumps-explained/installing-a-ground-source-heat-pump-aCC903i5osymhttps://www.which.co.uk/reviews/ground-and-air-source-heat-pumps/article/ground-source-heat-pumps-explained/installing-a-ground-source-heat-pump-aCC903i5osym
https://www.bobvila.com/articles/heat-pump-cost/
Why Us?
SEE WHAT OUR FRIENDS HAVE TO SAY
I got my heat pump installation from HVAC Santa Clarita, and I would like to recommend their exemplary service to other people. Our system is functioning well, and we are 100% pleased by their service.
– Annie, pet sitter
After 15 years of serving us, it was time to get a heat pump replacement. We are glad we chose HVAC Santa Clarita. We acquired lots of information from them through the installation process. The prices were friendly too. If you need heat pump services, these are your guys.
– Jennifer, Dental assistant
We were looking to install a heat pump, but we didn't know which type yet. We spent weeks attempting to find what type was suitable for us. When we finally bumped into HVAC Santa Clarita, we gave them a call. They gave us free advice and helped us select. We settled for a ductless heat pump. They installed it for us. And we are happy with the incredible service
Michael, photographer
Opening hours
Monday 8 am – 8 pm
Tuesday 8 am – 8 pm
Wednesday 8 am – 8 pm
Thursday 8 am – 8 pm
Friday 8 am – 8 pm
Saturday 8 am – 8 pm
Sunday 9 am – 5 pm
Our Address is
HVAC Santa Clarita
26893 Bouquet canyon rd
Santa Clarita CA 91350
I am pleased by the installation service of my heat pump. HVAC Santa Clarita sent me very professional HVAC technicians. Right now, I not only have a properly functioning system. I also know how to maintain it and always have a peak performance, thanks to HVAC Santa Clarita
–Carson, journalist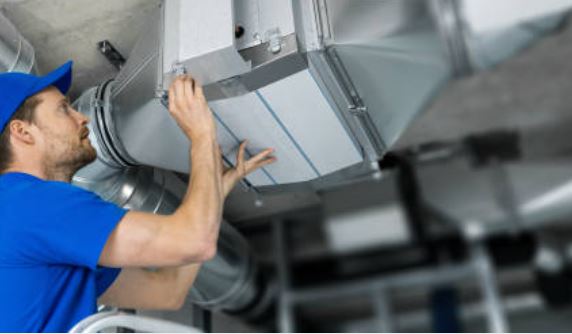 call 661-888-0248
Contact us 24/7 for HVAC Services