HVAC Chatsworth service area is what you need to keep your heating, ventilation, and air conditioning systems in great working condition.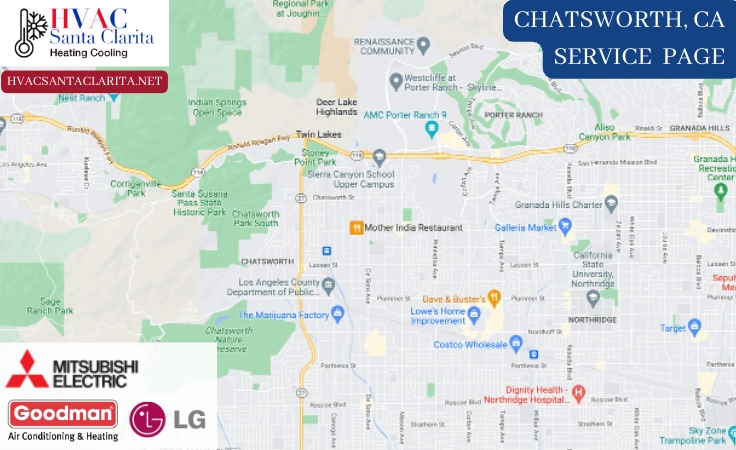 If you are a Chatsworth resident, our services will impressively ensure your systems deliver the quality you expect from them.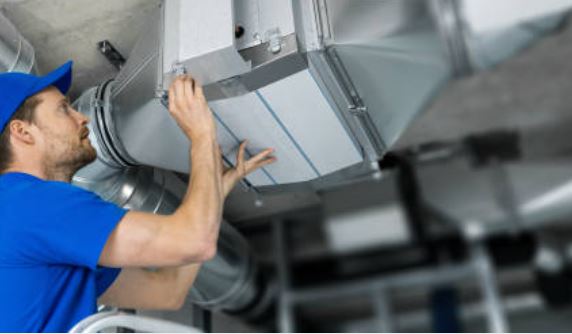 call 661-888-0248
Contact 24/7 for air conditioning services!
In case you are wondering what our HVAC services bring to the table:
Service from professional, highly knowledgeable and experienced technicians,
Service that will cut down on your systems' energy consumption,
Proper maintenance of all parts guarantee your system a longer lifespan of the system,
A properly functioning system that results in the quality of air and comfort you want.
It is not worth it to say how transformative our services are. So we go ahead and describe them one by one and show you how valuable they are in creating a comfortable home. Read ahead for our Chatsworth HVAC services.
AC Service Chatsworth CA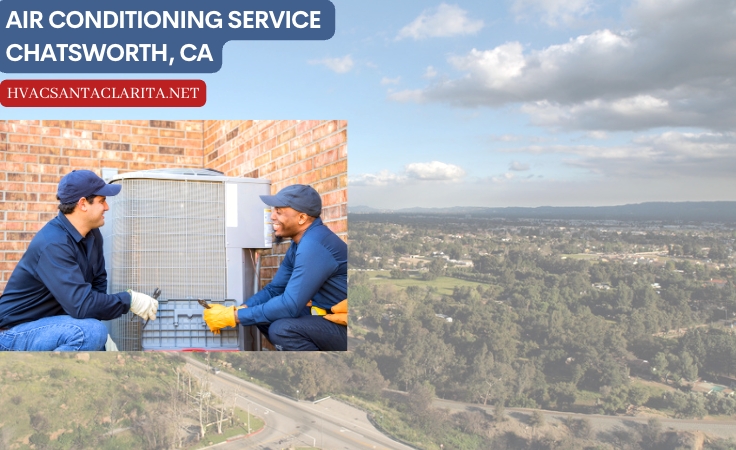 We offer all the AC services you may need in Chatsworth. Contact us today if you need servicing of any of the following air conditioner types:
Central ACs,
Ductless mini split systems,
Window air conditioners.
We would gladly access and service your AC unit, regardless of location. We will get exemplary work done on the rooftop, outdoors, ceiling, or crawlspace.
Contact us today for air conditioning services in Chatsworth Ca.
AC Repair Chatsworth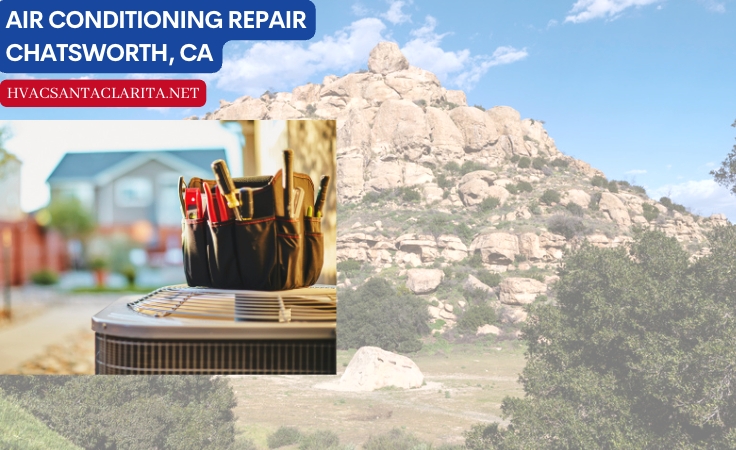 Your air conditioner is expected to malfunction or even break down one time; that is normal with any machine. There are many ways your air conditioner may malfunction. Our rule of thumb is that if you notice anything abnormal with the operation, you must get the air conditioner repaired.
If you keep using your AC unit when you need repair, you risk:
Receiving high energy bills,
Further destroying the movable parts of the AC,
Shortening the lifespan of the AC system,
Increasing dust, pest and respiratory problems in the household.
Save your household and system on time; contact us for air conditioning repair as soon as you notice any anomaly.
AC Installation Chatsworth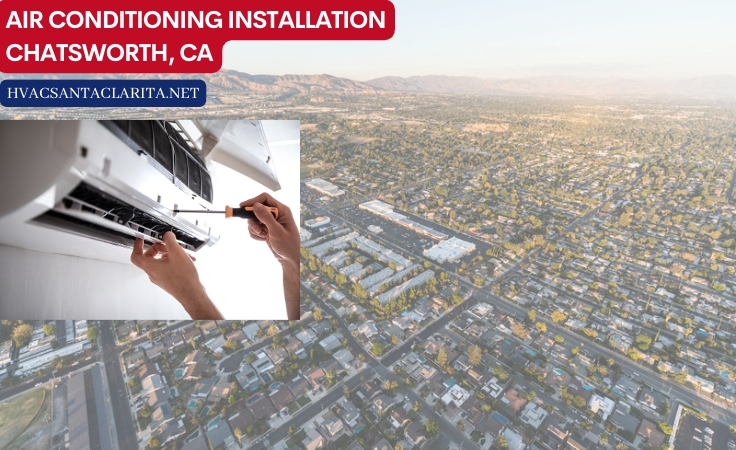 Do you need to acquire a new AC system? Our air conditioning installation service would be an excellent service to you.
Let us do the challenging installation work as you wait to enjoy the cool breeze from the system. We cover you whether it is your first-time air conditioner or if you are getting a replacement.
Also, remember that we cover all types of AC systems.
Contact us today for air conditioning installation and replacement services in Chatsworth.
Air Conditioning Maintenance Chatsworth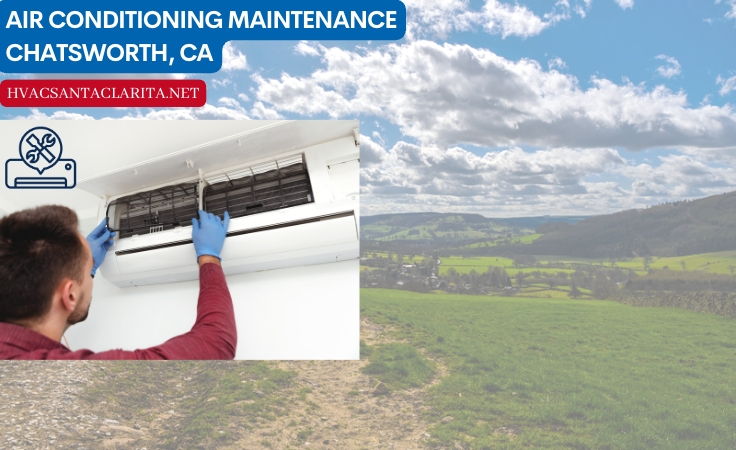 There is no need to buy an air conditioner system and not maintain it. There is no worse way of setting your system up for failure than skipping periodic maintenance services.
Our AC maintenance service aims at keeping your system on its feet for longer. We also ensure your system is optimally functioning while at it.
Let us help keep your air conditioner in good health; contact us for air conditioner maintenance services.
Emergency Air Conditioner Repair Chatsworth CA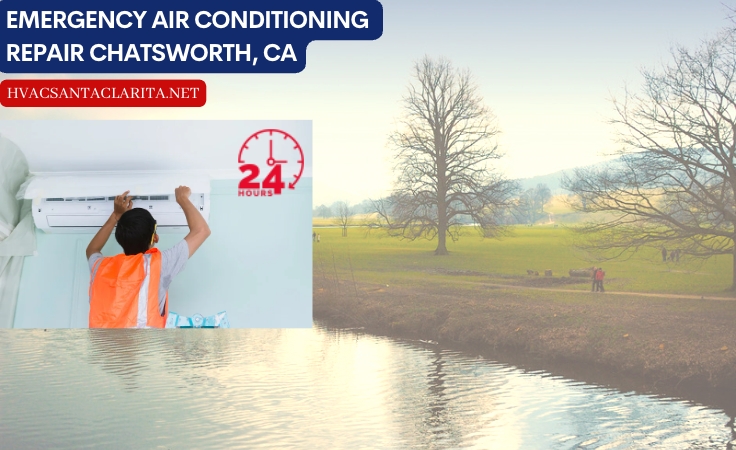 It takes days to get an appointment with many HVAC companies in Southern California during the peak season. This is not usually a huge problem for homeowners, especially if it is not an emergency.
However, it is common for air conditioners to break down at the peak of the cooling season. The last thing you want in this situation is to wait for days to get a professional on-site. This is why we designed our emergency AC repair.
We operate our emergency service 24/7; to ensure our clients are not trapped in uncomfortable situations. Your job with this is simple; you have to call us and let us know you need emergency services, and we will be there in no time.
Ductless AC Chatsworth CA
HVAC Santa Clarita offers all ductless mini split air conditioning services. Contact us today if you are looking for mini split installation, repair or maintenance services. Our technicians would gladly hold your hand to ensure you get the best from your ductless mini-split operation.
Heating HVAC Service Chatsworth CA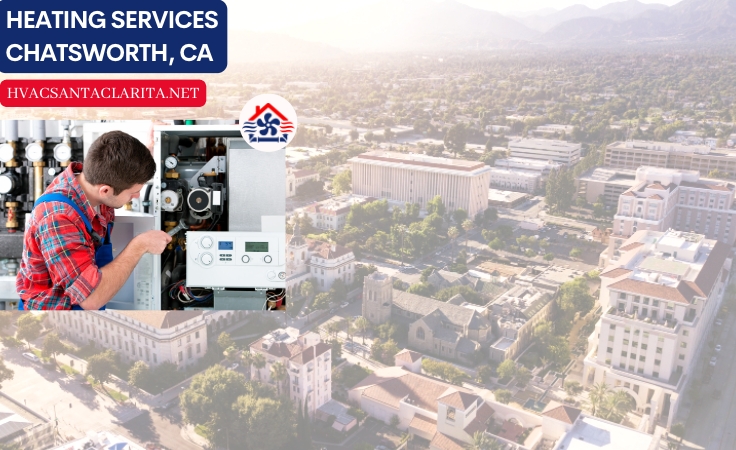 HVAC Santa Clarita leaves no stone unturned in ensuring its clients stay cozy all winter.
Our heating service in Chatsworth ensures all our clients have reliably functioning furnaces. If you need to get a furnace, we will gladly do the heating installation for you. Beyond that, we repair and service the furnaces to ensure they give you the best performance.
Furnace Repair Chatsworth CA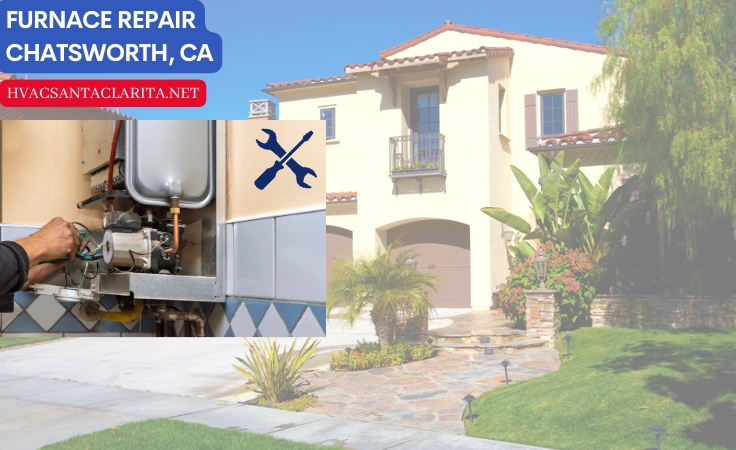 Has your furnace broken down, or is it malfunctioning? No need to panic with HVAC Santa Clarita at your service. Contact us immediately if you notice any problem that may hinder proper heating. We will troubleshoot your system and restore it to its best operation mode.
Contact us today for furnace repair services in Chatsworth Ca.
We cover all types of furnace located in different places be it in the attic, basement, or crawlspace.
Furnace Installation Chatsworth CA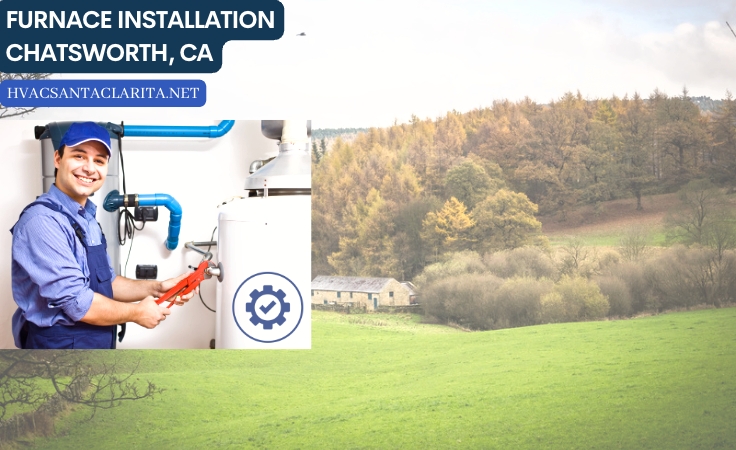 Winter should not find you without a furnace in place. Whether you are getting a system for the first time or it is a replacement, we will professionally install a furnace in Chatsworth.
Our installation service not only ensures you have a reliable system in place. We ensure you have more than a decent warranty cover, and you know how to get the best out of the system.
Contact us today for furnace installation services.
Heating System Maintenance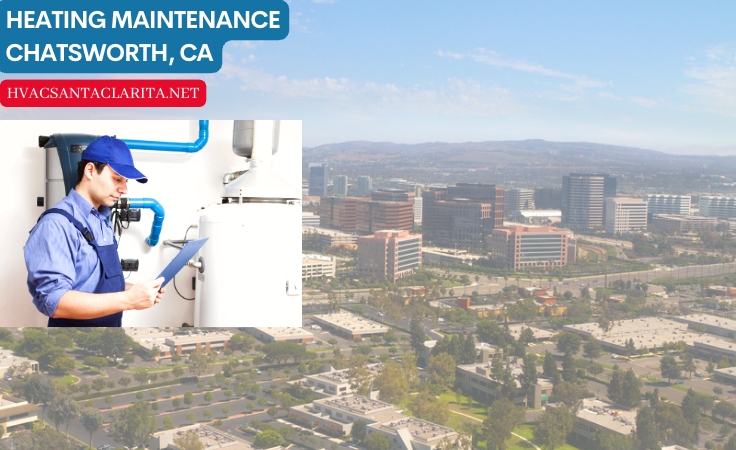 You cannot expect your furnace to perform effectively if you do not service it as needed. Our regular furnace maintenance service would ensure all the movable parts of the system are clean and in excellent condition. This would, in turn, result in efficient heating and dependable results.
Reach out to us today for heating maintenance services.
Heat Pump Installations, Replacement, Repair, Maintenance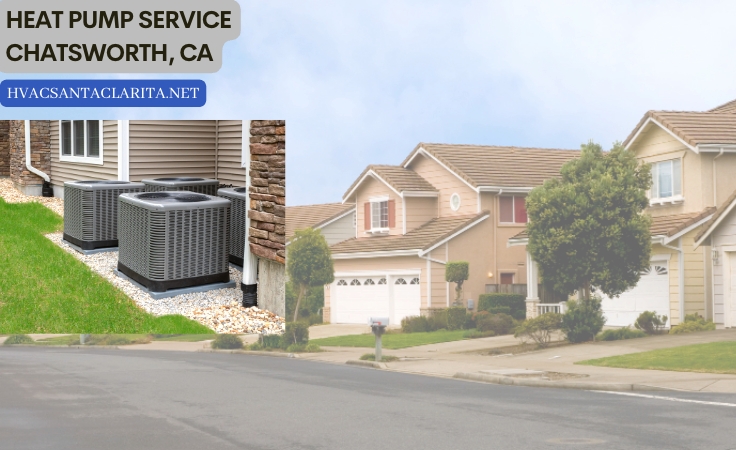 Are you looking to buy a heat pump? Or do you already have a heat pump in place?
Either way, you need to know that heat pumps are only great at what they do if they are maintained well. They work all year round, therefore, wear and tear quickly.
We aim to ensure your heat pump is in excellent working condition to serve you all year round.
Contact us today for heat pump service in Chatsworth.
Our services include installation, maintenance, and repair services.
Air Ductwork Chatsworth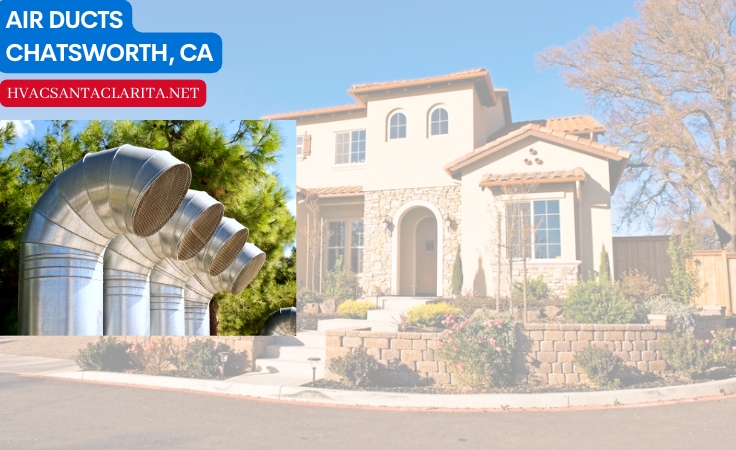 Our air duct Chatsworth service guarantees you better air duct health.
With properly functioning air ducts, you can be assured of the following:
Reasonable energy bills,
Cleaner air quality,
Fast delivery of conditioned air.
Take the functioning of your air conditioner system to another level; contact us today for professional air ductwork services.
 Duct Replacement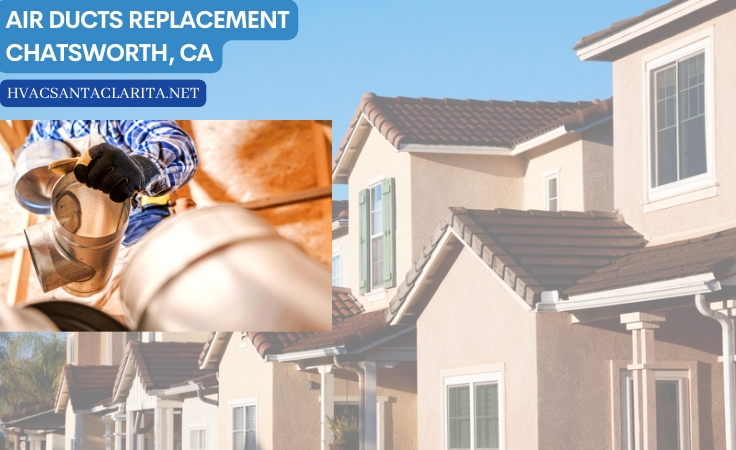 The ductworks are an essential part of your HVAC system. If they have issues, you will see it in the quality of air delivered to your living space.
If there are any problems with your air ducts, you need to fix them immediately. However, sometimes, the solution to such problems is getting an entire duct replacement. This is typically when the problem is beyond repair, or the ducts are too worn out.
Contact us today for duct replacement in Chatsworth.
Duct Sealing Chatsworth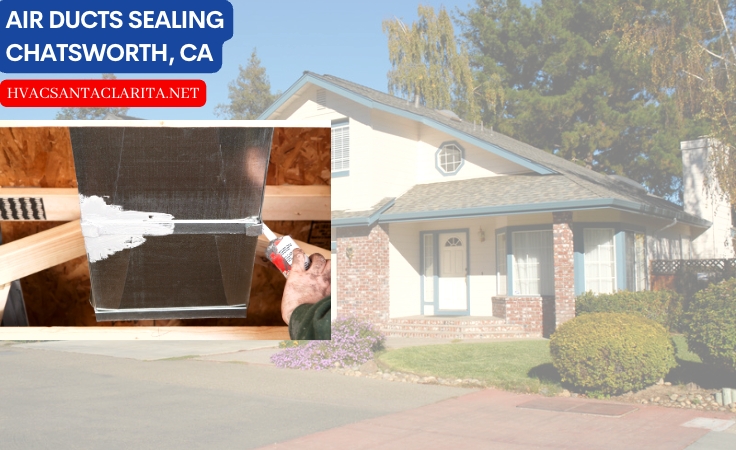 One of the major nightmares of any central HVAC system is duct leakages.
The solution for duct leakages is getting a professional sealing service. You want to avoid staying with ductwork that has holes or gaps; the consequences can be devastatingly huge.
We offer different types of duct sealing, depending on the intensity of the leakages.
Contact us today for air duct sealing services in Chatsworth.
 Thermostats Chatsworth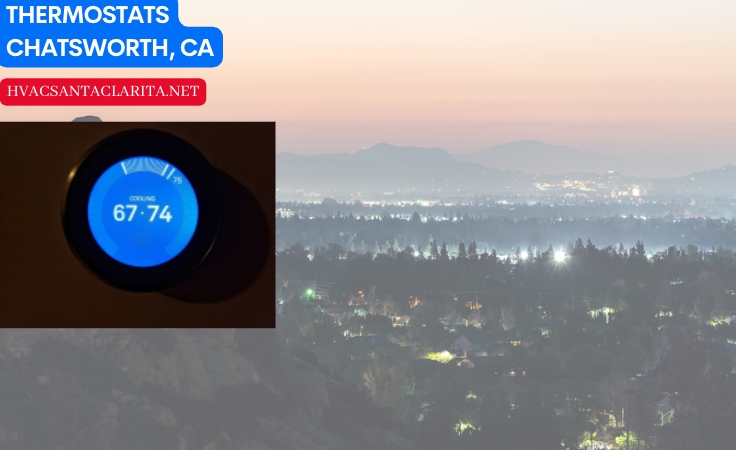 Are you looking for thermostat services in Chatsworth? We offer our clients services that ensure they have and maintain perfectly functioning thermostats. Thermostats are a vital part of any HVAC system; your air conditioner will only work accurately if your thermostat is in good working condition.
Contact us today for thermostat installation, replacements, repairs and upgrading service in Chatsworth. 
Chatsworth Commercial HVAC Services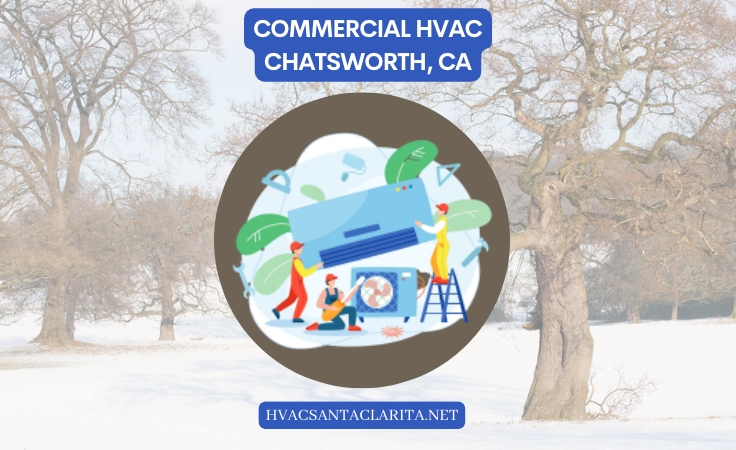 Are you looking for reliable commercial HVAC services? Our service reliably covers you whether you have a large or small commercial space.
Our goal is to ensure your workers and tenants are comfortable while working. We also want your clients to remember the place as breezy in the summer and cozy in the winter. Contact us today for all commercial AC installation, repairs and maintenance services.
Areas We Serve – HVAC Chatsworth
HVAC Santa Clarita serves the large San Fernando Valley, which includes Chatsworth.
Feel free to contact us for HVAC San Fernando Valley services. 
Brands we Work with
HVAC Santa Clarita stands for delivering credibility to our clients. We demonstrate this in the services we offer homeowners and tenants and the HVAC brands we work with.
We are dealers of the following unbeatable brands out there:
Mitsubishi,
LG,
Day & Night,
Goodman.
You can, however, call us for installation, repairs, and maintenance of the following brands:
Amana,
American Standard,
Bryant,
Daikin,
Carrier,
Lennox,
Ruud
Rheem.
HVAC Chatsworth Testimonials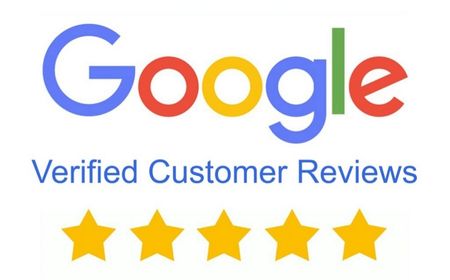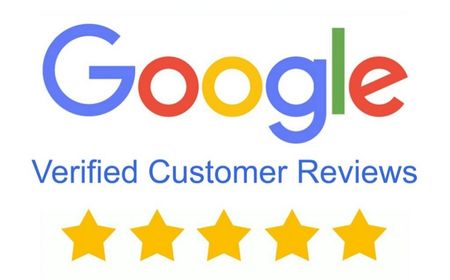 It has been one year since I started getting my AC services from HVAC Santa Clarita. These guys have been nothing but reliable. I highly recommend their services to all Chatsworth people.
Lawrence, Dermatologist.
I just got my AC repair service from HVAC Santa Clarita, and these people are good at what they do. They fixed my faulty AC at a reasonable price.
Samantha, Event Organizer.
HVAC Santa Clarita has been servicing our air conditioner for us in our Chatsworth home. We have not experienced any problem with them and their service. Our ACs are always in excellent working condition.
Jeremy, Data Scientist.
I got an AC installation in Chatsworth from HVAC Santa Clarita. The technicians were so kind, professional and helpful. I was surprised that the installation process could be that smooth. Thanks, HVAC Santa Clarita. 
More AC & Furnace Chatsworth Testimonials
Frank, Psychologist.
Our AC broke on Saturday evening. We were so scared we would have to wait until Monday to get someone to do an AC repair for us. A friend told us about HVAC Santa Clarita emergency services, and we got a fixing service early Sunday morning. This is the company to work with if you are looking for prompt air conditioner repair services.
Jeffrey, Fitness coach. 
We just got a separate ductless mini-split system for our kitchen. The central air conditioner was not covering our kitchen effectively. This company held our hands, guided us through selecting a ductless mini-split, and finally did the installation for us. Thanks, HVAC Santa Clarita; we are happy with your service.
Abel, Orthodontist.
If there is anything I adore in winter is a cozy home, and HVAC Santa Clarita has helped me keep that. Their heating services have always made me happy to get back to my comfortable home in winter. I highly recommend their services to all Chatsworth residents.
Thomas, physiotherapist.
I never thought my furnace would break down on me in the middle of the heating season, but it did last winter. It was a moment of panic for us because we were not just about to freeze ourselves in the house. Luckily, we found HVAC Santa Clarita, who assured us that they would get everything in control, and they did. Thanks so much for fixing our furnace for us.
Annabel, Digital Marketer.
We just got our furnace installed by HVAC Santa Clarita. So far, so good. We have no complaints whatsoever.
Lucy, communication strategist.
This is the third year of us having no issues with our two furnaces. We attribute this to the heating maintenance service we get. We are grateful for the excellent service HVAC Santa Clarita. 
Even More Heating & Cooling Chatsworth Testimonials
Jenny, photographer.
We have been getting all our heat pump services from HVAC Santa Clarita. Right from installation, to maintenance, and that one time we needed heat pump repair. If you are in Chatsworth, contact these technicians for your heat pump services, they will not disappoint you.
Sebastien, journalist.
HVAC Santa Clarita has been great at air duct services. Right from installation, maintenance and cleaning services. I am nothing but appreciative of the excellent service.
Samuel, architect.
We bought a lovely house but had to replace the ductwork to get precisely what we wanted. HVAC Santa Clarita did an excellent duct replacement for us. I would vouch for their services any day and time.
Collins, high school teacher.
After diagnosing our HVAC system, it became apparent that we had duct leakages. HVAC Santa Clarita did noble work in taking us through the duct sealing process. This is a service I would use again.
Mason, Beauty therapist.
HVAC Santa Clarita helped us upgrade to a smart thermostat last month. Their services have made our work so much easier; I can now set up my AC while on the go. Thanks for the great service.
Abdul, Police officer.
I have wanted to upgrade my commercial HVAC system to give more value to my clients. HVAC Santa Clarita did a commercial HVAC rooftop installation for me. I have never been more content with a service.
Henry, business owner.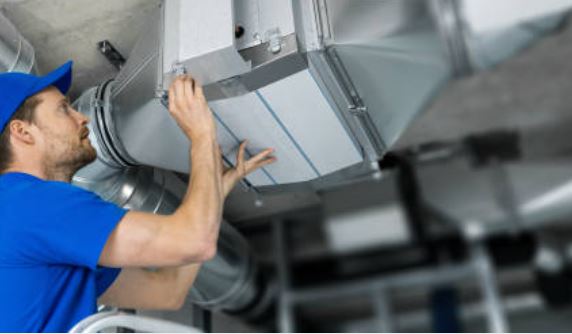 call 661-888-0248
Contact 24/7 for air conditioning services!
Our Address is
HVAC Santa Clarita
26893 Bouquet canyon rd #G
Santa Clarita CA 91350
Opening hours
Monday 8 am – 8 pm
Tuesday 8 am – 8 pm
Wednesday 8 am – 8 pm
Thursday 8 am – 8 pm
Friday 8 am – 8 pm
Saturday 8 am – 8 pm
Sunday 9 am – 5 pm
Our Address is
HVAC Santa Clarita
26893 Bouquet canyon rd
Santa Clarita CA 91350