Thermostat installation & repair services are services you should be able to dial quickly.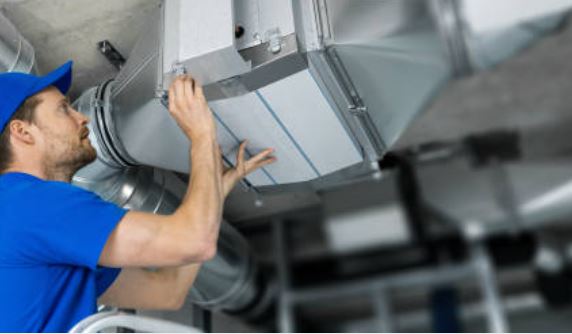 call 661-888-0248
Contact us 24/7 for your thermostat needs!
This is because a thermostat is a crucial part of your HVAC system. And, if you would love a well-climatized and ventilated the home, you need to have a modern device that is in good condition.
At HVAC Santa Clarita, we believe in nothing less than giving our clients 100% comfort. We want your house to be a haven you want to run back to after long workdays. We want the cold nights to be turned into warm cozy ones. And one way we do this is to offer thermostat installation services and repair services.
If your current unit is not functioning well, you can be assured that the results will always be negative. Join us as we dive deeper into your thermostat's functioning.
Why is My Thermostat Not Working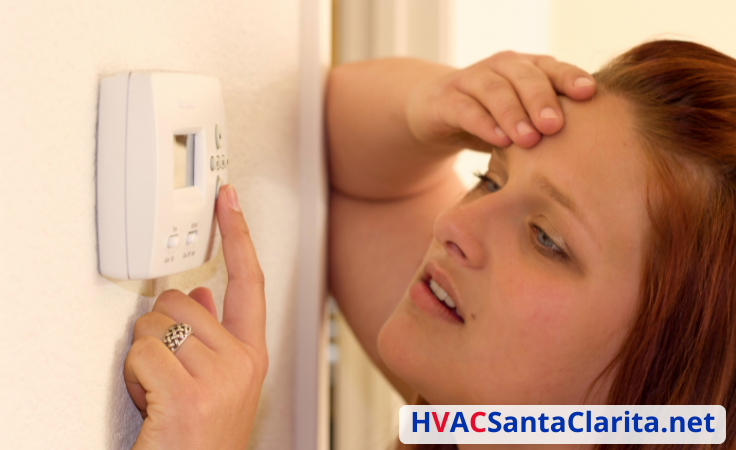 Some of the frequent internet searches around HVAC systems are:
thermostat repair near me
or
thermostat installation near me
And the only reason you would be looking for these services is your device is not working. This could be because you have noticed it is running excessively or adjusting temperatures on its own.

So we will get to the root of all these. Here are the reasons why you have troubles.
Power Source Problems
Your home electrical system powers your smart or Wi-fi-enabled unit. If you have issues with your house's electricity, you might notice that it drips down to the thermostat.
Dirty Thermostat
Many people might not see dirt or debris as an issue, but it will indeed cause issues. First, a dirty thermostat affects the calibration of the thermostat. Secondly, it makes the entire HVAC system use more energy. This, therefore, increases the utility bills.
Loose wiring and screws
If your unit is continuously turned on and off, the culprit could be loose screws and wirings. Many people will be tempted to tighten the connections on their own. But, we highly discourage this as many times it ends up causing more damage. This is majorly from lack of appropriate tools and experience. Contact our HVAC Santa Clarita for professional tightening and securing of your wires.
It is an Old Thermostat
Age is a critical role player in the functioning of your device.
Many thermostats have a lifespan of approximately ten years. If yours is over the decade mark and starts giving you issues, it is time to call for a new installation. It is often not worth it to keep repairing over and over again. You might end up wasting more money as the repairs will become frequent.
If it is an old thermostat, contact us to install a new modern unit for you
Thermostat Repair Services in Santa Clarita

If your thermostat is giving you trouble, do not sweat it. Our team of professional HVAC contractors will come over, diagnose the issue, and fix your faulty thermostat.
But before we get in deeper, maybe you may want to know when it's the right time to give us a call?
Here are signs that you may need thermostat repair. If you see these, please call us right away.
Increase in Energy Bills
Now, we want you to know that different issues in your heating and cooling system could result in a hike in your utility bills. A faulty thermostat is just one of them. This is why you need to have a professional troubleshoot and determine the problem.
After technicians from our HVAC company have determined that the issues are a malfunctioning thermostat, we will fix it. With the service, you will soon forget about over the ceiling.
Thermostat Does Not Turn On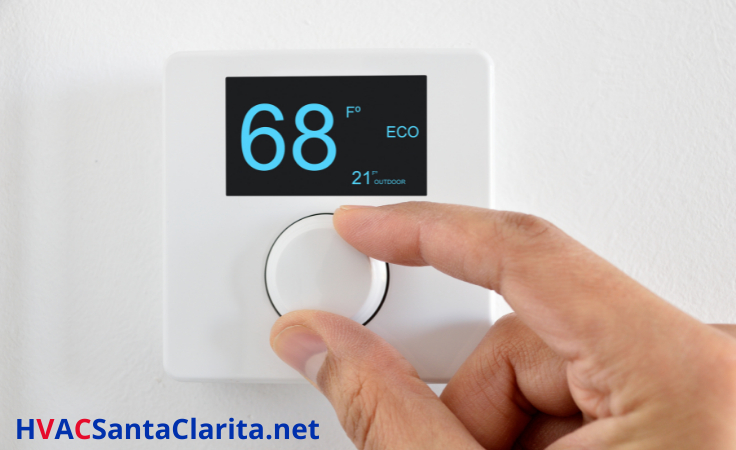 If your thermostat doesn't turn on, you need to call for repairs immediately. It is useless to have a thermostat that won't turn on as the environment in your house will get unhealthy and uncomfortable.
Contact us today, and we will get your thermostat up and running again.
Inability to Control Climate in Home
Your thermostat should be able to control the temperatures in your house.
If your HVAC cannot achieve the temperature settings on your HVAC, there is an issue. You can always confirm this with a thermometer. If your system has trouble achieving the temperatures before, seek thermostat repair.
Uneven Room Temperatures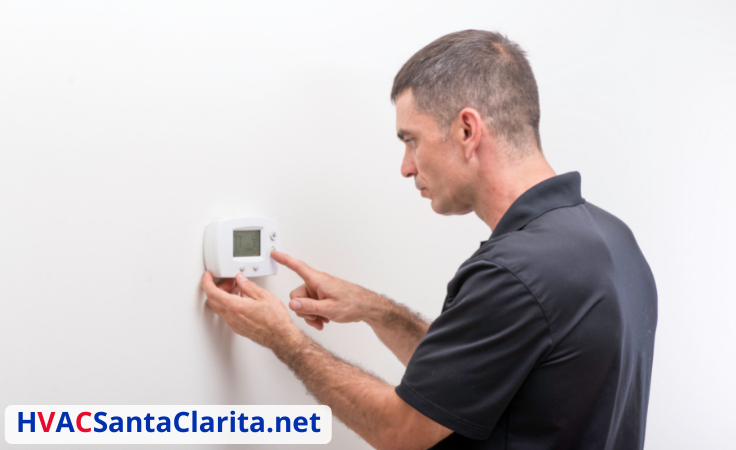 If you have cold and hot spots all over your home? Tow things could be the issue. You either have a malfunctioning thermostat, or your HVAC ductwork is poorly insulated.
If you notice this issue, give us a call. We will diagnose what the problem is and help you fix it.
Excessive Levels of Humidity in Your Home
What are the humidity levels in your house? If they are more than 50%(1), there is a problem. If you notice soaring humidity levels, your current unit is most likely old or broken.
In this case, you will need professionals to assess the situation and professionally fix it.
Mold Growth
A malfunctioning thermostat will increase the levels of humidity in your house. And you know that this is a thriving environment for mold growth. If you see any signs of mold growing anywhere in your house, you could be having a broken device.
You know how dangerous mold can be. You do not want to sit and wait until it affects your health. Give us a call today, and we will help repair your thermostat.
Thermostat Installation Services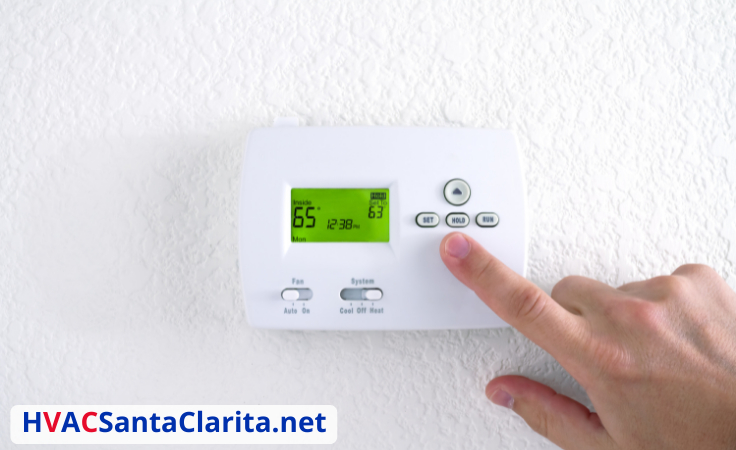 Sometimes, the damage advances if the broken thermostat is not repaired on time. Eventually, the damage may worsen, and the only way out will be to get them the new thermostat.
Also, sometimes, people have the wrong thermostat. When we come to inspect your HVAC system and discover this, we will recommend the right one for you.
Otherwise, these are some of the reasons you may need a new thermostat installation:
An HVAC system that keeps turning off,
Increased energy bills,
faulty thermostat readings,
the unit cannot control temperatures in the house,
old device,
the thermostat doesn't respond to changed settings,
The HVAC system keeps short cycling.
Some of these signs may call for a repair. Some of them may need HVAC experts to replace the entire thermostat. Contact us; we will come on-site, diagnose your current one and give expert advice to ensure your device is working correctly.
Types of Thermostats We Install and Repair

Our professional HVAC experts have decades of experience in HVAC systems and thermostats. We, therefore, can fix and repair different types of devices in the market today. We also can give you expert advice on different types.
Here are the types of thermostats we repair and install:
smart and wi-fi smart thermostats,
Digital and programmable units
Energy STAR-Certified devices
Our HVAC System Professionals are ready to solve your problem.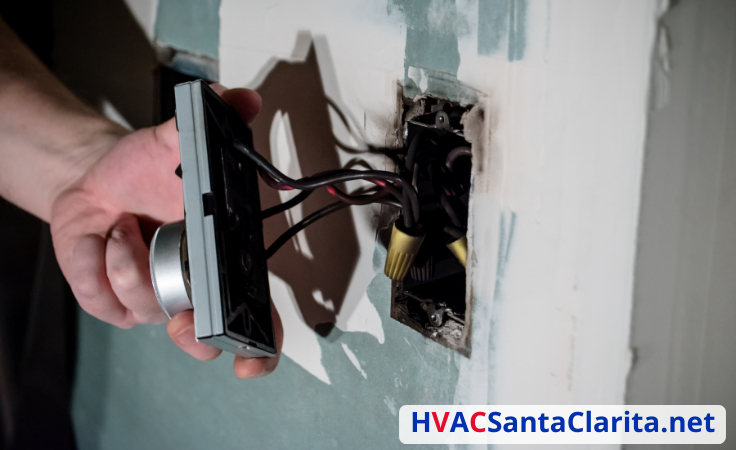 Are you having trouble achieving your ideal temperature in your house? Would you like to regain complete control of your home's temperature? You deserve to work with an HVAC company that will professionally install or repair your thermostat.
This is our way of ensuring your entire family is ever comfortable, no matter the temperatures.
Here is why you should choose HVAC Santa Clarita:
We are highly experienced, trained and reliable technicians.
Get emergency and same-day repairs or installation services.
We provide guaranteed customer satisfaction and workmanship.
Don't wait until minor issues transform into huge and costly ones. Today, give us a call for accurate solutions, on-time service, and viable options.
Thermostats Installation and Repairs Frequently Asked Questions

When the HVAC system is having issues, the thermostat is often overlooked. It could be the reason your house no longer has proper heating and air conditioning. We use these thermostat repairs and installation FAQs to enlighten you more on this service that could transform your indoor air quality.
How Much Does Thermostat Installation Cost?
Professionally installing can cause anywhere from $100 to $500. The price of the new unit can cost anything up to $300. Feel free to call us for free cost estimates.
Can I Replace My Thermostat Myself?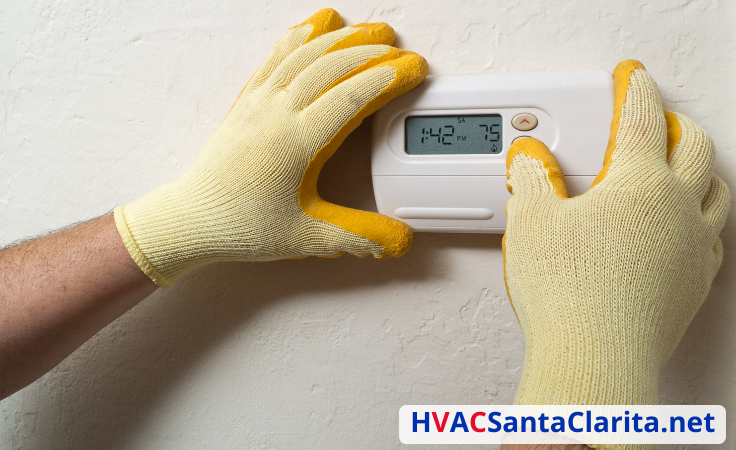 It would be best if you had more than basic knowledge to install your device. Small mistakes you make as a non-professional can result in extensive costs. Always ensure that your thermostat is installed by a professional.
How do I know my thermostat is broken?
There are several signs to watch out for. If your unit does not turn on, the HVAC system turns on and off, or short cycles, high electricity bills, the unit has trouble achieving set temperatures, you want to get all for professional help. These are signs that could also mean there is another problem. This is why you need to have a professional diagnosis first.
Final Thoughts on HVAC Thermostat Installation &Repair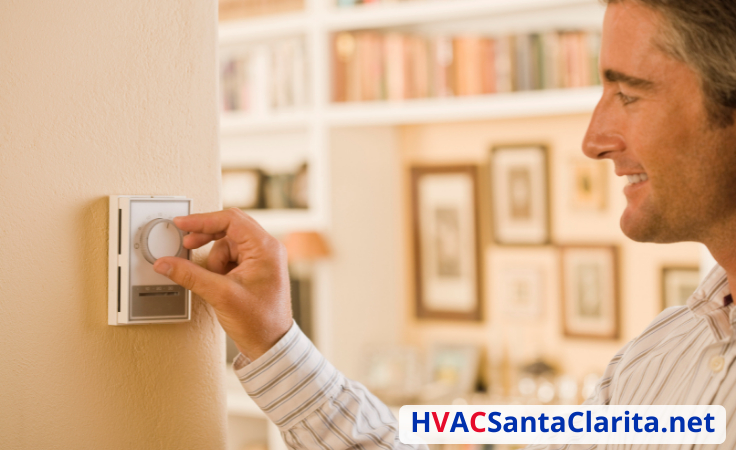 Time to call it a wrap for installation & repair. WE trust that you have all the information you need now. And, we trust that you know who to call when you need thermostat installation and repair in Santa Clarita and nearby.
We are always open to answering your calls and giving you an on-time service. Feel free to call us or send us a message, and we will get back to you right away.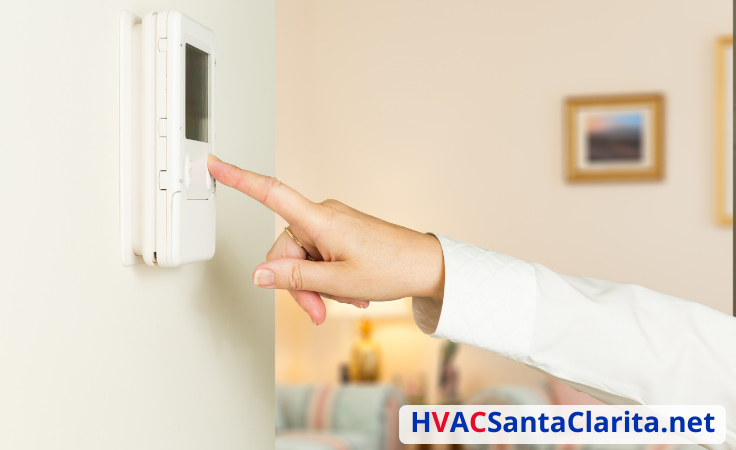 Why Us?
SEE WHAT OUR FRIENDS HAVE TO SAY
We wanted to get a smart thermostat for some time. We searched online, and the information was always scanty. Luckily, we landed on the HVAC Santa Clarita website when we gave them a call. We got all the important information we needed and finally installed our smart thermostat. I highly recommend the service.
Austin, event organizer.
We got a new thermostat installed after having issues with the old one. We sent HVAC Santa Clarita a message, and they responded to all our questions. They then sent us a professional HVAC technician who installed a new device. This solved all our heating and cooling system issues. If you doubt, HVAC Santa Clarita is a company you can trust.
Patrick, designer
Got new thermostat installation. Highly recommend the excellent service. Kind, patient and knowledgeable professionals served us. Don't hesitate if you have issues with your thermostat.
Jennifer, anesthesiologist
–
We woke up one morning, and our thermostat won't turn on. We called our HVAC service company HVAC Santa Clarita, and they gave us an on-time service and fixed our existing unit the same day! I am happy with the service.
Anna, business owner.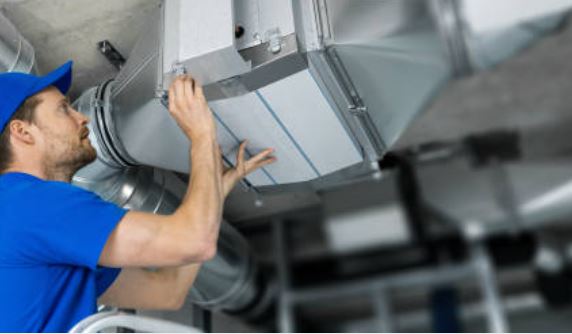 call 661-888-0248
Contact us 24/7 for your thermostat needs!