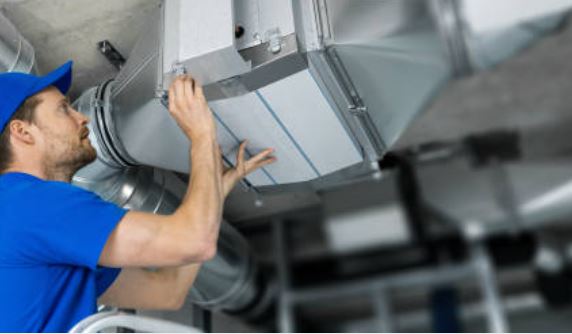 call 661-888-0248
For Duct Clean Contact us 24/7 today!
If you are looking for professional duct clean service, we are glad that you stopped here. And we are glad to present our air duct cleaning service in Santa Clarita to you.
Dirty air ducts come with many downsides to you, your household, and your HVAC system. This is why you need to get your air ducts cleaned.
Hold on, not time to search for "clean duct service near me" yet. Well, we offer you the best service in Santa Clarita, so it is safe to say that your search is over. However, before that, will you let us unveil the details of duct cleaning services to you?
Well, let's dive straight into the details.
What is Air Duct Cleaning?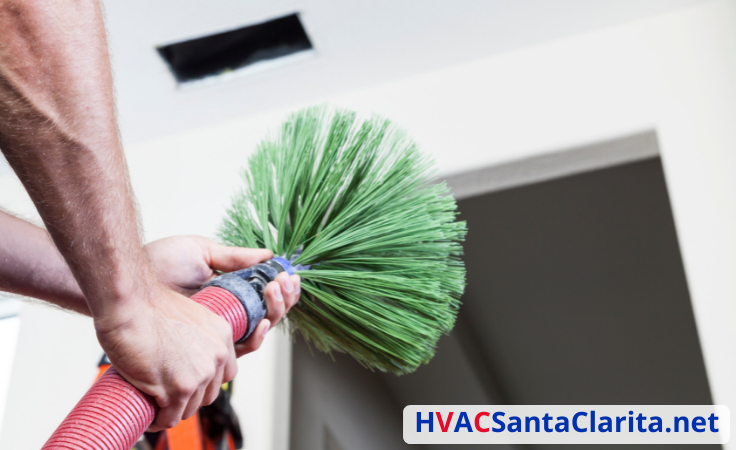 Duct cleaning is the process that involves the cleaning of various components of your heating and cooling system (1). These parts include:
supply vents and air ducts,
return air ducts,
registers,
diffusers and grilles,
heat exchangers heating and cooling coils,
condensate drain pans or drip pans,
fan housing and fan motor
air-handling unit.
All these components have to be maintained and cleaned correctly. If not well cleaned, these parts become contaminated with pollen, dust particles and other forms of debris. Also, the danger is serious if there is moisture present as there will be microbial growth.
If you have decided to call for a professional duct cleaning service, it is good to ensure that the company will clean all the parts named above. Cleaning some parts and leaving some will result in quick re-contamination. These will negate the benefits of duct cleaning you were supposed to enjoy. It is safe to keep looking if they are cleaning just some parts.
What is the Duct Cleaning Process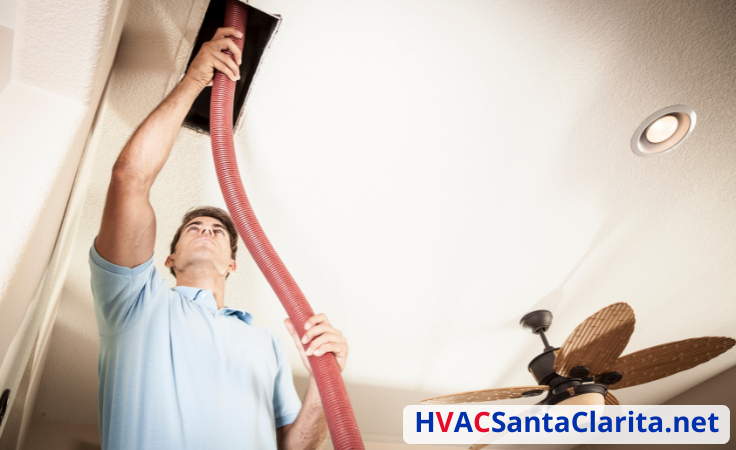 The EPA advises that your air ducts and duct system get cleaned only as needed. This means there needs to be an inspection before the actual cleaning process. Without inspection, you will not know the harmful contaminants or the molds exactly.
This is why you need to ensure your duct cleaning company has the right equipment to inspect and clean your duct.
Here is our duct cleaning process at HVAC Santa Clarita:
A thorough inspection to identify all the notorious sections,
removal of all register covers and thoroughly cleaning them to get rid of grime, dirt and contaminants,
insertion of hose and rotating brush head into the duct system to scrub inside the system,
Final inspection ensured that no part was missed in the scrubbing and vacuum cleaning process.
Spray an EPA registered antimicrobial mist for a pleasant smell.
What Equipment do Professional Duct Cleaners Use?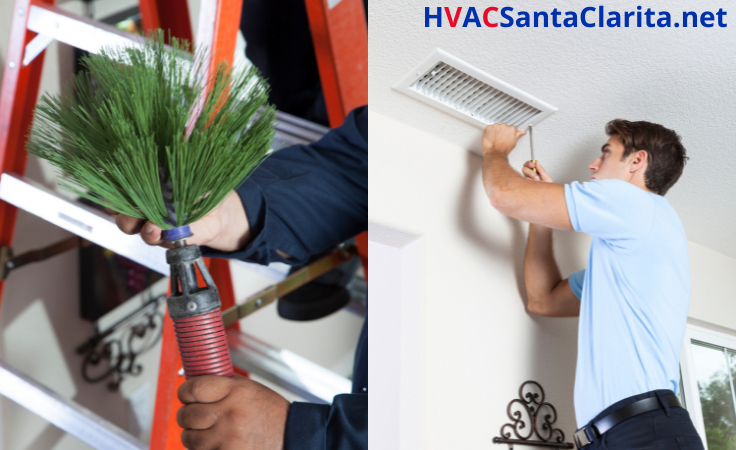 Air duct cleaners use a wide variety of cleaning equipment. These include small handheld tools, and air duct cleaners use various equipment, ranging from small handheld equipment such as brushes to large, heavy-duty machines.
Also, our team of HVAC contractors will have at least one inspection tool. It can be a periscope, a mirror or a CCTV camera with flexible cables that go all the way to difficult-to-reach places. These inspection equipment are mainly instrumental in cases where there are clogs.
Also, there will be other basic cleaning materials such as brushes and vacuums to suck out the dirt and debris. These are materials specially designed to suck out debris from duct surfaces. This is why you need to use professional duct cleaning services. Trying to do it yourself with your standard home equipment will release contaminants to your indoor air, causing indoor air pollution.
Benefits of Duct Clean process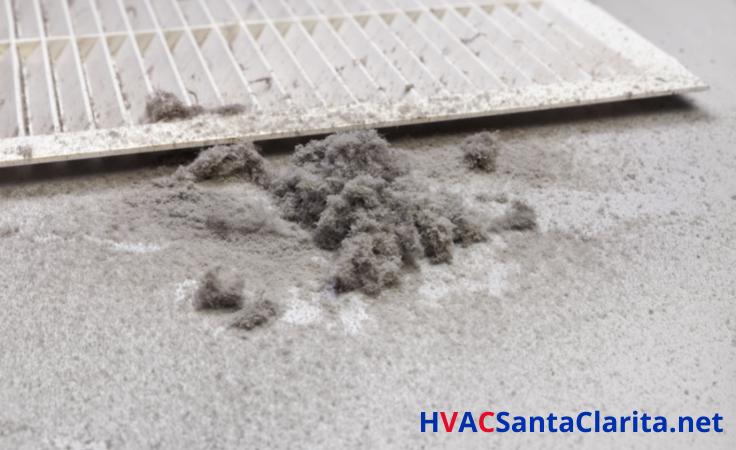 Why is HVAC duct cleaning necessary? And is it even worth it in the first place? What benefits will you get for cleaning your dirty ducts?
Check them out below:
Improved indoor air quality: There is a lot of debris from pollen, dirt, dust, dander, chemical contaminants, pests droppings and lint that collect in your air ducts over time. Over time, they start seeping into your air and deteriorate your air quality. Cleaning them and getting rid of all this dirt will help restore clean air in your house.
Restore your HVAC system efficiency: The efficiency of your HVAC system goes down with the accumulation of dirt in the system. The contaminants will continuously circulate through your home. The repetitive process will impede proper air circulation and airflow. The heating and cooling system will need to work harder and overtime to maintain the airflow back in check and use much more energy. Getting rid of the contaminants will restore back energy efficiency.
Clear odors: If there are contaminants in your air ducts, they will get their way in the airflow. And a lot of time, this comes with odor, especially if there are pests dropping and dead pests. If there is an unexplained odor in your household, the victim could be dirty air ducts. Cleaning them will restore fresh air in your house.
Clear breeding grounds for biological growth: Dirty ducts are a perfect breeding ground for bacteria, fungus, mildew and microbes. This is mainly because moisture sometimes finds its way into the air duct. These growths can be a severe health threat to your household. Duct cleaning will involve removing and spraying a mist that prevents their regrowing.
Duct Cleaning Services Nearby Santa Clarita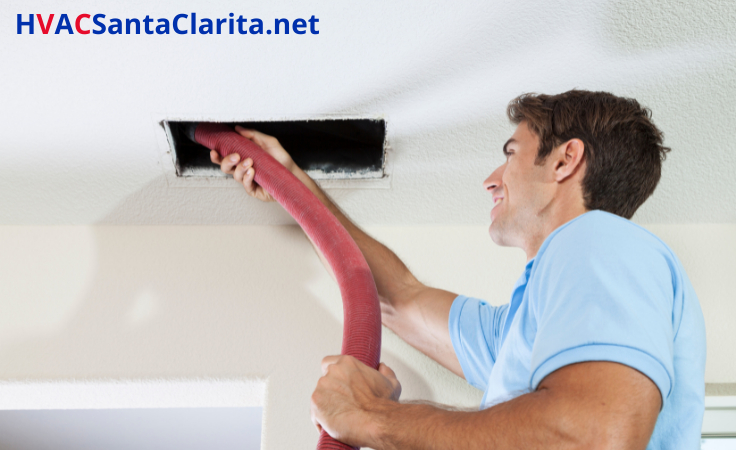 If you are looking for duct cleaning companies in or near Santa Clarita, you want to ensure you work with:
A company with licensed HVAC contractors who understand cleaning of the air ducts and air vents,
A company that follows the proper air duct cleaning process,
A service that inspects before and after service to ensure the air ducts cleaning is thorough,
A service that follows EPA regulations in the air duct cleaning process,
A company with all the required equipment needed in the air duct cleaning process.
AT HVAC Santa Clarita guarantees you top-tier air quality after our air duct cleaning service. We leave nothing unturned in our cleaning process. If you would like an air duct cleaning service that is keen on the last detail, give us a call today.
How Do You Know if Duct Cleaning was Done Correctly?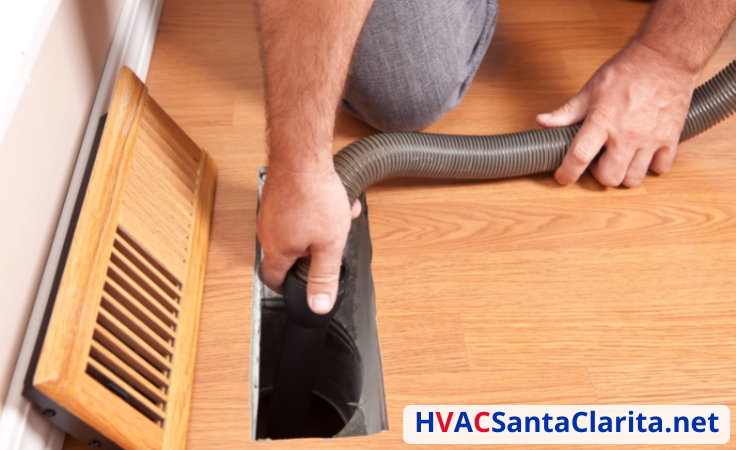 Why is this even a question? It is because there are a lot of companies that do not do the air duct cleaning as needed. We have serviced air ducts that were cleaned not long ago.
If you are paying for duct cleaning in Santa Clarita, we want you to get the value for your money. Here are some of the methods you will inspect the after work to ensure no shoddy work was done:
The Duct Cleaning Process
How was the duct cleaning process? And what equipment did they bring? From the start of the cleaning process, you can tell if the company is thorough in what they are doing or if they are just brushing through.
Duct Interior
Select a return and supply register in your house. After you remove the cover, use a flashlight to check the inside. If you notice there is still a lot of dust and dirt inside the vent, the process was probably not as thorough as needed.
Vent Covers
Cleaning ducts involves removing, cleaning and replacing the register covers. The air ducts are most likely dirty if the registers are still dirty after the process.
Access Doors
A proper air duct cleaning service needs the technician to cut a small hole in the ductwork close to the furnace. After the cleaning process, the holes are closed and fully sealed.
If no hole was cut, there are a lot of questions to ask. However, if the hole is cut and not sealed properly, you will waste a lot of money on energy. It would help if you were keen about this.
Duct Clean Frequently Asked Questions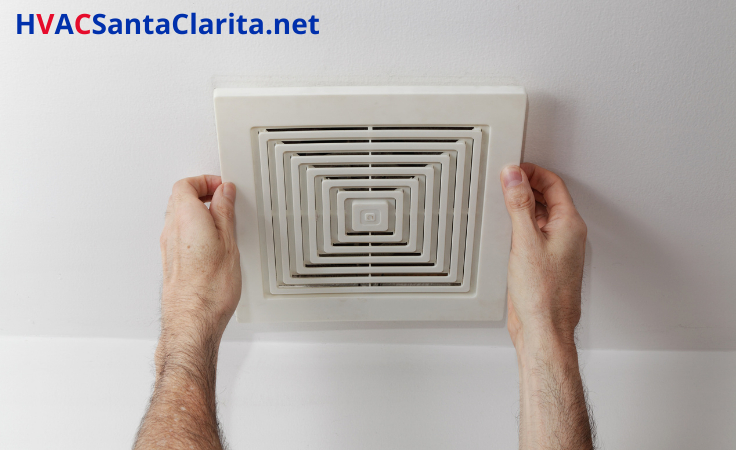 Many questions arise from the duct cleaning subject. We answer some FAQs below to help clear any queries you could be having concerning this service.
What is the Cost of residential ductwork cleaning?
Depending on the complexity of your system and how long it is, clean duct costs can be anything from $300-$1500. Feel free to message us for free estimates.
How Long does ductwork cleaning Take?
Again, depending on the length and complexity of your air duct network, the cleaning process can last 2-4 hours.
How often should I get duct clean service?
We recommend that you call for duct cleaning every 3-4 years. However, if pets and people with allergies in your household, you may need the service every 2-3 years.
Is Duct Cleaning Worth It?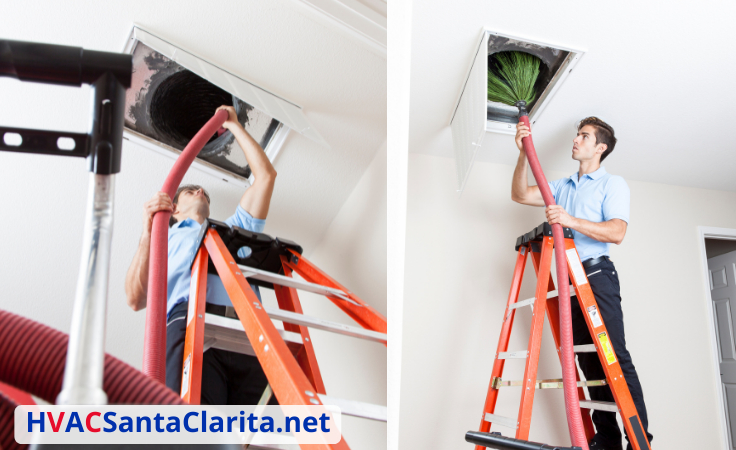 If professional duct cleaning companies do it, it will be worth every coin. You should notice a change in the air ambiance after the cleaning process.
Can I do Duct Clean on my own?
You definitely can. But it won't be as effective if you do not have the proper duct cleaning equipment such as duct vacuum cleaner and supplies. Also, we highly discourage it as you can mess big time on cutting and sealing the air ducts.
Why Should I Clean my Air air ducts?
Yes, it would be best to regularly clean your ducts to get rid of duct contamination. Cleaning your ductwork will significantly improve your indoor air quality and energy efficiency.
Duct Clean Final Thoughts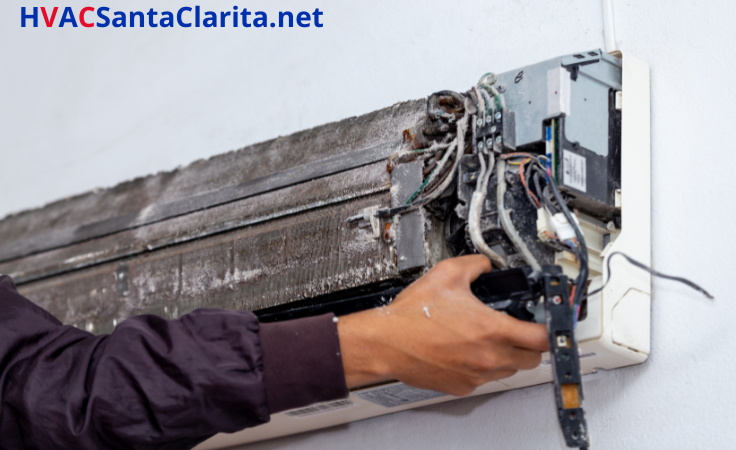 It is time to call it a wrap for duct cleaning in Santa Clarita. If you would love to transform your indoor air quality, and improve the efficiency of your heating and cooling system, feel free to give us a call. We will get in touch with you, clean your duct, and correctly seal it after
We are keen on every detail, and we stop at nothing short of 100%customer satisfaction. Give us a call today for duct clean services in Santa Clarita and nearby areas.
Our house was becoming so dusty even after a few moments of cleaning. We could quickly put an old library to shame. We went online and found out that the issue could be dirty ducts. We did call HVAC Santa Clarita, the guys who installed our HVAC system. They came over, cleaned our ducts, and the dust issue is now solved. If you have the same issue, I recommend HVAC Santa Clarita.
– Aby, accountant
After a few weeks of deteriorating air quality, we finally contacted HVAC Santa Clarita for a duct clean. They came and cleaned our duct network from a lot of dust, debris, and particles. And soon after, we could feel the air stuffiness and weird odor gone. It is a service that we highly recommend.
Kelvin, Uber
HVAC Santa Clarita cleaned our duct network, and I am happy to tell you all they did a thorough job. There was a lot of dust, and animals preventing proper airflow. The air in our house is no longer tight as it was. If you look for a duct clean in Santa Clarita, these are your guys.
– Rachel, baker
We cleaned our ductwork after three years! We didn't know we needed it until after we walked in after the duct was clean. The air is much fresher and cleaner. This is a service I recommend to everyone. I got my money's worth, and I would be doing this again. Thanks, HVAC Santa Clarita.
Julia, massage therapist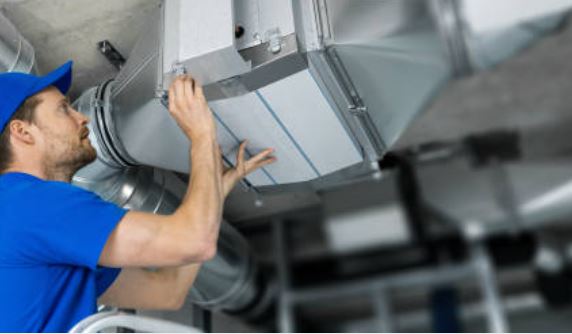 call 661-888-0248
Contact 24/7 our scheduling department today to make an appointment.
Sources
https://www.epa.gov/indoor-air-quality-iaq/should-you-have-air-ducts-your-home-cleaned
https://www.bobvila.com/articles/cleaning-air-ducts/