We like to tell businesses to have commercial AC repair services just a call away.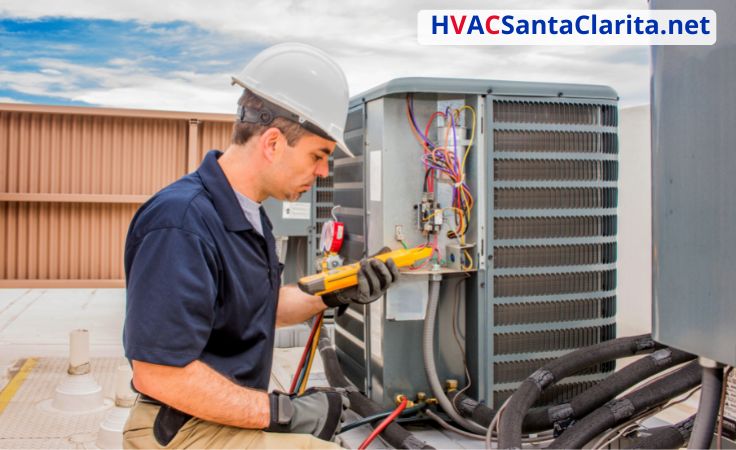 Yes, before your business's HVAC system fails, you may not see the need for having a commercial HVAC company you can contact for an urgent fix.
But picture this:
Say you run a restaurant, shop, fitness studio, medical office, animal clinic or any business. Everything is working fine until one summer afternoon when the air conditioning is running but not cooling the restaurant. You call all the commercial HVAC services around you, and you can only manage to secure appointments at least two days later. The restaurant is full, but it is steaming hot. With the heat, staff's productivity and mood are low. The clients present in the restaurant end up leaving negative reviews online, which is a big blow to your business.
With this situation, now you start urgently searching for "commercial HVAC services near me".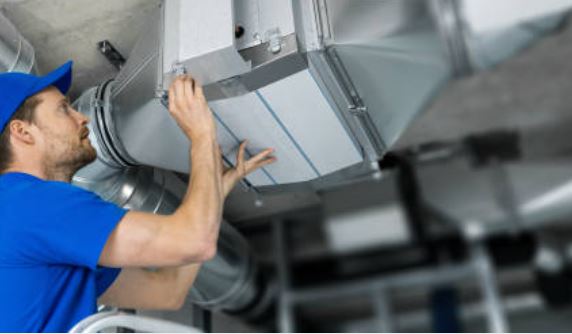 call 661-888-0248
Contact us 24/7 for HVAC services!
Do not wait long until your staff and clients are affected by a malfunctioning HVAC system. This article shows you how to ensure your system does not let you down when you need it the most.
Let's get going.
What are some of the issues your commercial HVAC system could face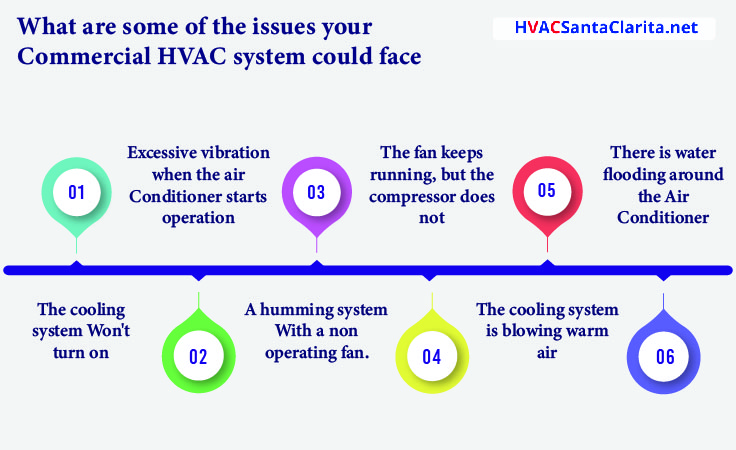 If you run a commercial building, here are some of the issues that may face your air conditioning system:
the cooling system won't turn on,
excessive vibration when the air conditioner starts operation,
a humming system with a non-operating fan,
the fan keeps running, but the compressor does not,
the cooling system is blowing warm air,
there is water flooding around the air conditioner.
If you notice any of these issues, contact a commercial HVAC contractors service immediately. Waiting for long or trying to figure out things yourself could come with both short-term and long-term effects. With commercial business, things have to be precise and swift; there is no room for trial and error; you will run into losses. .
Commercial AC Repair in Santa Clarita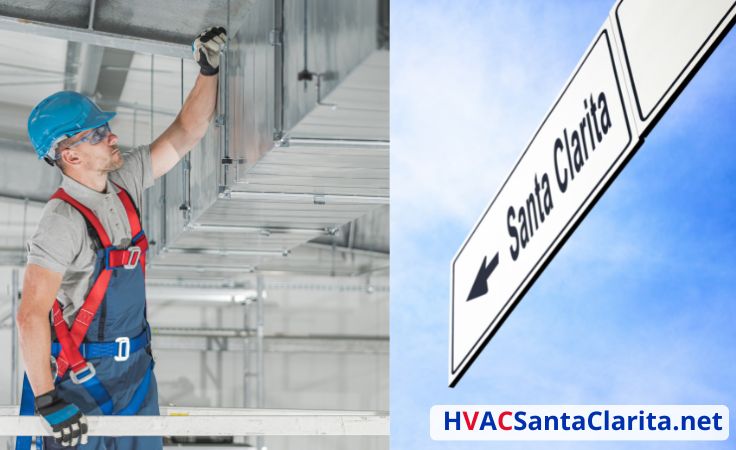 When it comes to the repairs of cooling systems of commercial property, we understand the promptness needed. We also understand that different issues can arise, which we all cover in our commercial HVAC repairs.
Here are some of the issues we will gladly solve:
AC Unit not powering on
Your air conditioning not switching on is something you do not want in your commercial building. This issue is often due to tripped breakers or faulty wiring, which can cut power to the AC unit. The issue could also be an overheated system that shuts itself down. Immediately you experience this, get on board with commercial HVAC companies for a precise fix.
Worn-out fan belt
Squealing sounds from the AC unit often sign of a worn-out fan belt. If you do not act on this immediately, the belt will snap, causing the need for more expensive repairs. Contact us immediately to replace worn-out belts.
Refrigerant leaks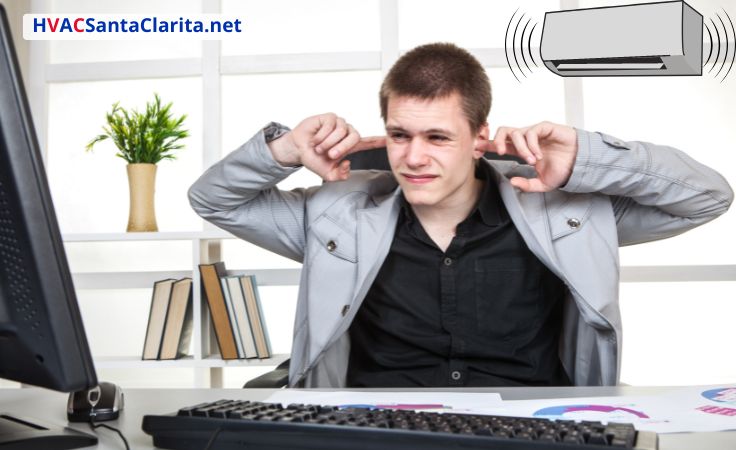 A straightforward way to spot refrigerant leaks is a hissing sound, which is the sound of the refrigerant escaping. This isn't good for the environment, staff, clients and the efficiency of the commercial HVAC system. If you hear a hissing sound, contact us for commercial HVAC service immediately.
Frozen evaporator coils
If your vents are blowing warm air, chances are you have a frozen evaporator coil. Many times, this is caused by poor circulation or low refrigerant levels. Call for professional commercial AC repair to understand why your system is not producing cold air.
Malfunctioning fan motor
If your fan is functioning well, it will keep circulating the cold air around the building. Therefore, if the fan is defective, you have no choice but to replace or repair it.
Defective compressor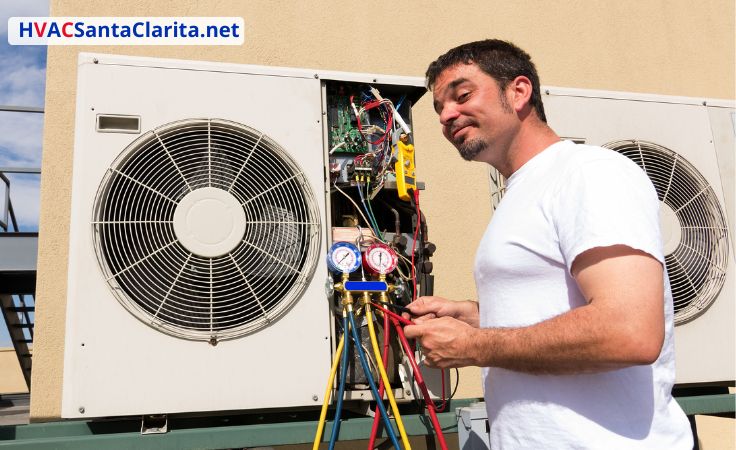 This is often the issue when the air vents are releasing warm air. A compressor is an expensive affair. You do not want to wait till it completely breaks down, as it will cost you dearly. When it is malfunctioning, immediately engage your heating, cooling & ventilation technician.
Clogged condensate drains
Insects, dirt, debris and algae can accumulate in your condensate drain. This can cause water damage and leaks.
You will need a technician on-site to flush the drain and prevent future algae infestation.
AC is not cooling all regions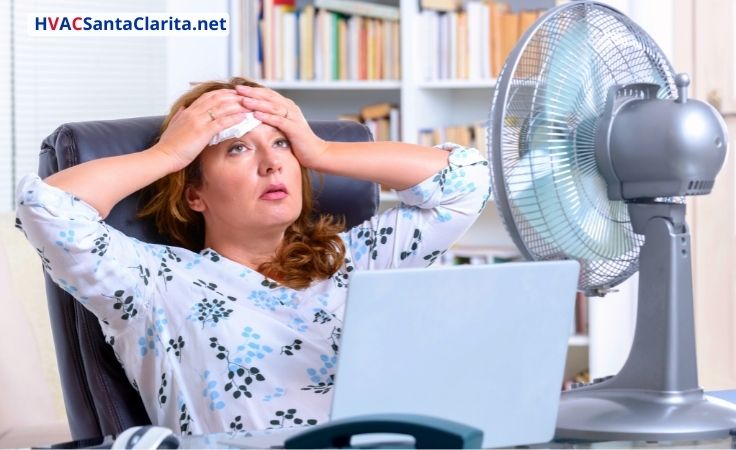 Sometimes, the cooling system in a commercial setting has to cool several rooms all at once. Or the system has to cool larger spaces simultaneously.
Often, if the air conditioning fails in such settings, it is due to small AC units. If you are experiencing such issues, an HVAC technician should come on-site to determine if the cooling system is overworked.
Another issue could be duct leaks, which calls for AC duct replacement.
Commercial HVAC Company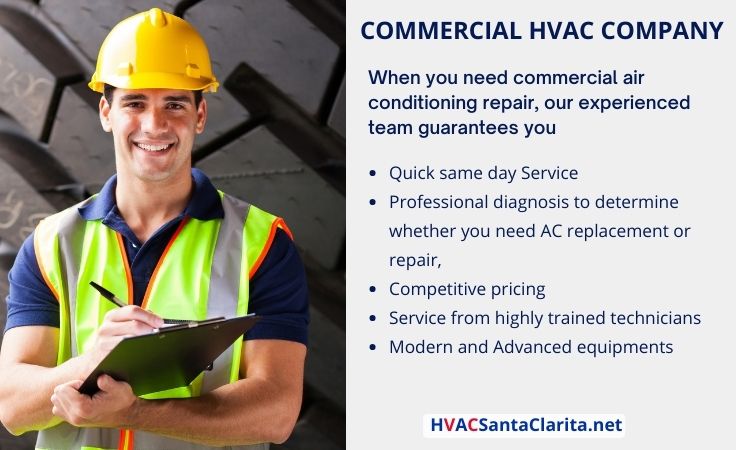 An air conditioner never gives you trouble when it is convenient for you. It will often break down around the busiest times of your business. And this is when you need to immediately find an "air conditioning company near me". To prevent such instances, you may want to get proper maintenance services.
However, even with the best maintenance services, you will occasionally need cooling or heating repair in your business. This is something you can trust us with.
Do not let your clients, staff or tenants suffer in too much heat. Reach out to us for commercial HVAC services for:
restaurants
salons,
spas and massage parlors,
malls,
places of worship,
retail stores and grocery stores,
warehouses,
any other commercial spaces.
When you need commercial air conditioning repair, our experienced team guarantees you:
quick same-day services even on weekends and holidays,
replacement of broken parts, professional diagnosis to determine whether you need AC replacement or repair,
competitive pricing,
service from highly trained technicians,
equipment to perform all the commercial air conditioners.
With a commercial HVAC system, there is no room to stay with a malfunctioning AC.
You do not want to keep your clients or tenants uncomfortable. Imagine an AC making loud banging noises or releasing warm air while you have clients. Worse still, you do not want to lower the productivity of your staff. Give us a call as soon as you notice any issues.
Commercial AC Repair Frequently Asked Questions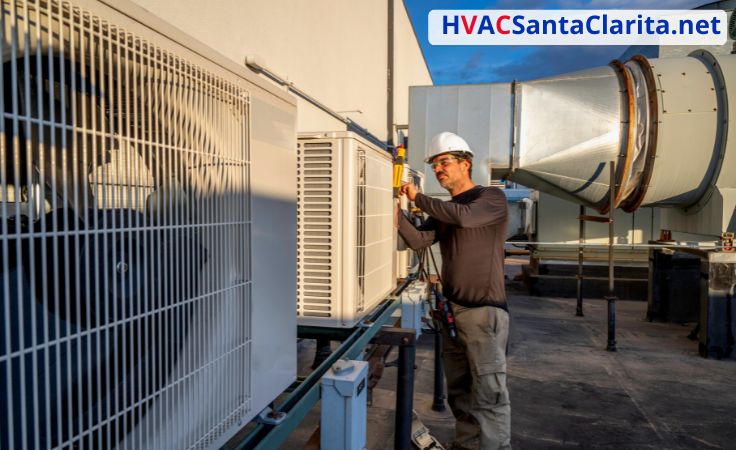 In summer, many businesses are always searching for "AC fixer near me". We get it, this is a time to ensure your cooling system is working well. We answer some FAQs below to help you get great service from commercial AC companies.
What is the lifespan of a commercial AC unit?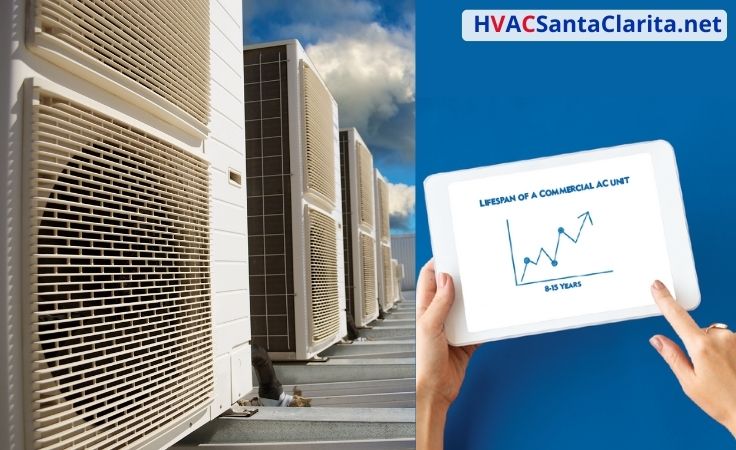 Typically, commercial AC units can serve you 8-15 years. However, this will depend mainly on the issue of how much the system works or how well you maintain it. One of the ignored yet important factors is the location of the AC unit. For instance, if you need a rooftop AC repair, its accessibility could make it a little costly. For instance, it has been found that proper maintenance and timely repair of your system can increase its lifespan by 33%. (1)
How much does commercial AC Repair cost?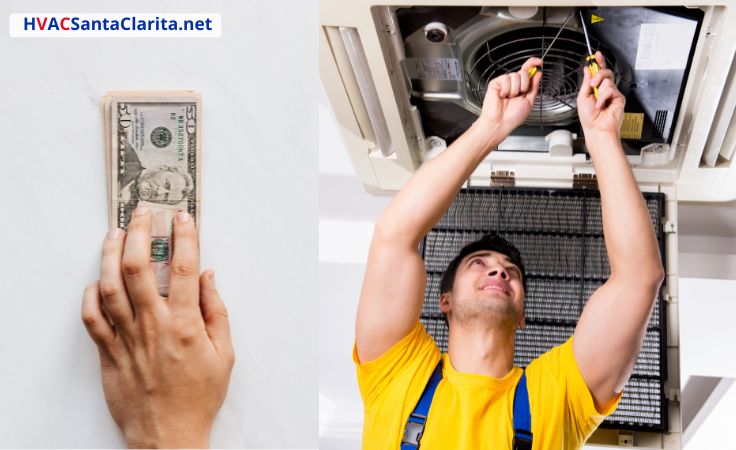 The cost of repairing a commercial air conditioning system will vary depending on the problem. However, it is good to know that commercial AC repair is typically more expensive than residential AC repair for obvious reasons such as workload and size.
How do I reset a commercial HVAC system?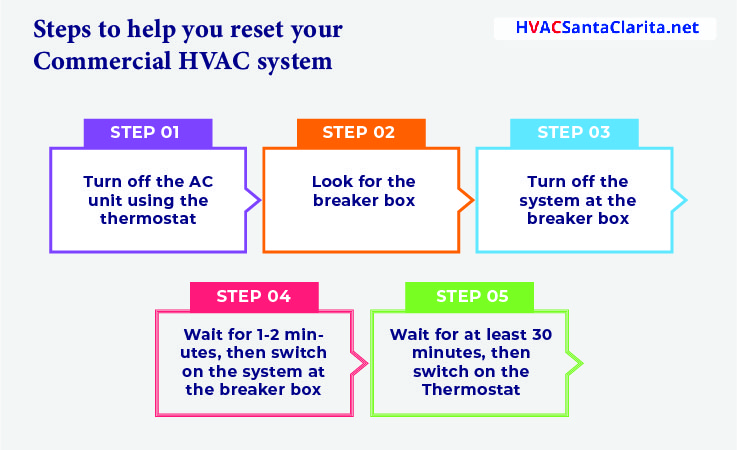 We often recommend that you call for commercial AC contractors as soon you notice any issues. However, you can reset your HVAC system as you wait for the cooling repairs to arrive.
Here are steps to help you reset your commercial HVAC system:
turn off the AC unit using the thermostat,
look for the breaker box,
turn off the system at the breaker box,
wait for 1-2 minutes, then switch on the system at the breaker box,
wait for at least 30 minutes, then switch on the thermostat.
Who is responsible for HVAC repair for commercial properties?
In most cases, the tenant takes responsibility for the commercial AC maintenance and repairs. However, if the cooling system serves many tenants, the landlord should take responsibility for the repairs and maintenance.
Additionally, commercial HVAC replacement should be the responsibility of the landlord.
The landlord should have a clear contract between the tenants and a commercial HVAC maintenance company on how all this works.
Final Thoughts on Commercial AC Repair
A perfectly functioning AC is non-negotiable for any business. If your system fails, it can cripple your business; your employees and customers will hate it.
As soon as you discover signs of malfunctioning, feel free to contact us. We will ensure all your building users have the high comfort levels they deserve.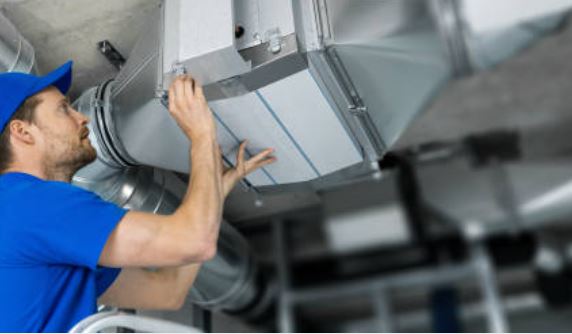 call 661-888-0248
Contact us 24/7 for HVAC services!
Sources
https://www.energy.gov/energysaver/maintaining-your-air-conditioner