Are you looking to buy an LG heat pump? If you are already done with googling "gas furnace repair near me" and continuously fixing your HVAC system, its time to invest in heating system installation.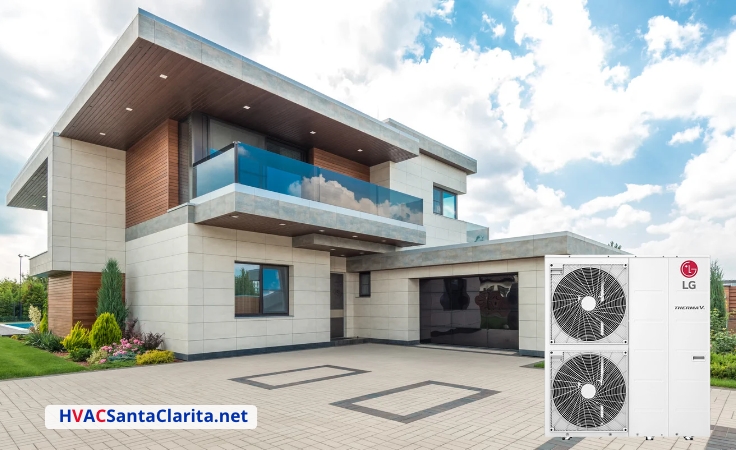 Before you buy, take your time to read its reviews.
LG produces mid-range heat pumps that are viable for your heating and cooling needs.
We write this guide to help you determine whether LG heat pump technology is good for you.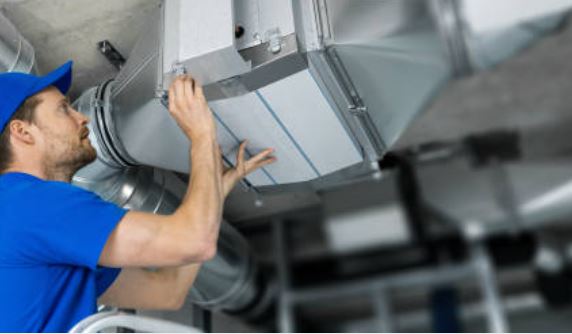 call 661-888-0248
Contact us 24/7 for HVAC services!
Heat pumps of any brand are a costly asset. You, therefore, want to buy something that will perform exceptionally.
Before we get into the details, contact us whenever you need AC repair in Santa Clarita.
Okay, we will save you too much talk and get straight into the details of LG heat pumps.
LG Heat Pumps at a Glance
LG manufactures great mid-range HVAC systems, not just heat pumps.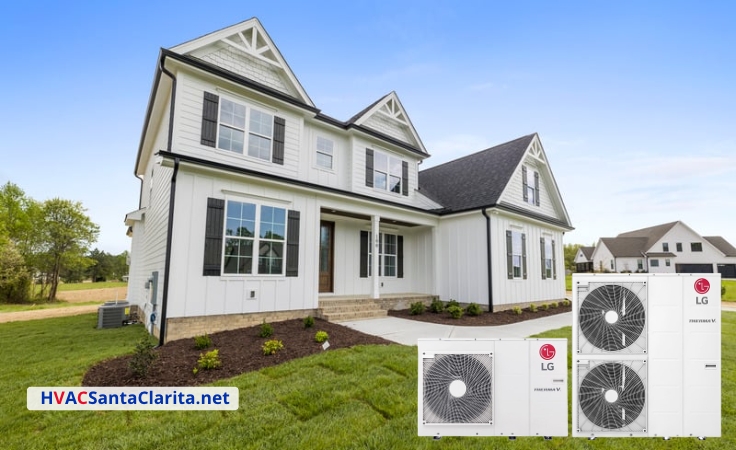 Their heat pumps are an excellent option for homeowners and tenants looking to upgrade their heating and cooling systems.
One thing you will notice about LG is that they have so many models to choose from. Whether you want ceiling cassette indoor units or wall-mounted ones, LG has something for you.
LG has also firmly focused on appealing design and aesthetics, creating a unique contemporary appearance.
Customers will also be delighted to learn that practically every LG system is equipped with the same premium-grade revolutionary add-ons.
These are designed to boost efficiency, reduce noise, and ensure long-term reliability.
LG Heat Pumps: Outstanding Features
LG goes above and beyond to ensure its clients have impressive heating and cooling systems. Some of their most outstanding features are discussed below.
Wall Mounted Extended Piping
The LG Wall Mounted Extended Piping systems are incredible.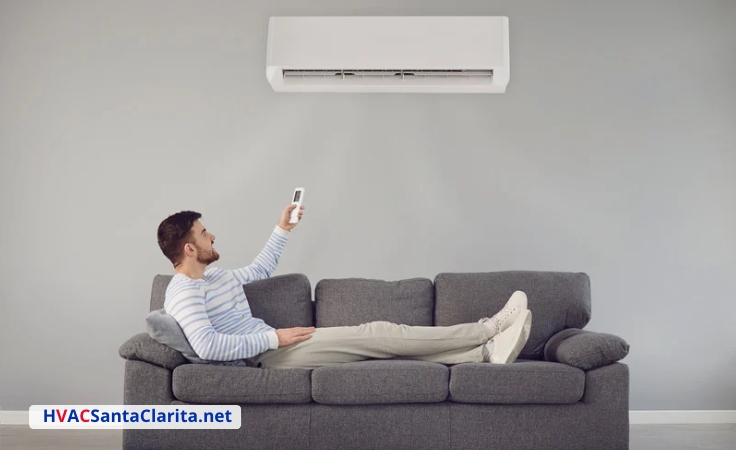 They enable you to mount the indoor unit at a wider distance (up to 164 feet) and a greater height (98 feet) from your outdoor unit.
For most systems, the range is about 65 feet wide and 40 feet up. These systems are also Wi-Fi-enabled.
The potential distance between components might be too great for a remote signal and too complex to connect.
Indoor units are only sometimes appealing. So, LG has launched the Art Cool Premier and Art Cool Mirror wall-mounted units with fashionable aesthetics.
Their air handling capability is also exceptional.
Energy Efficiency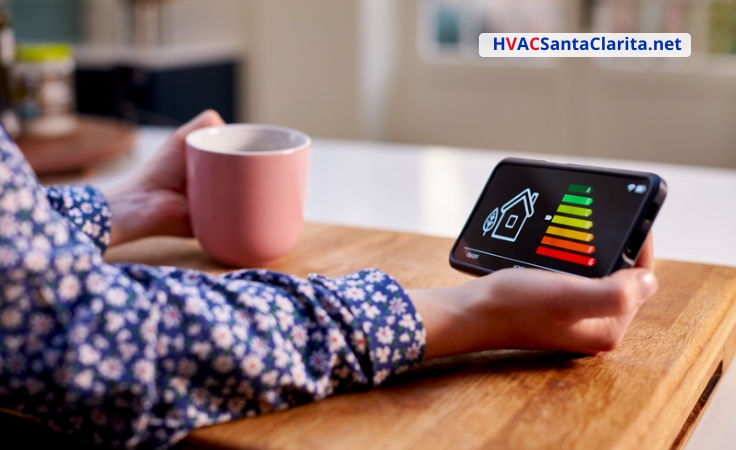 The LG HSV5 High-Efficiency model delivers 100% heating capability to -4F. This is impressive, considering there is a handful that maintains energy efficiency to cooler temps.
This model provides 100% capacity cooling to 118F.
Variable-Refrigerant Flow
The LG zonal Multi V S is the only single-phase VRF (variable-refrigerant flow) system. This enables it to give optimum heating and cooling while being more energy efficient.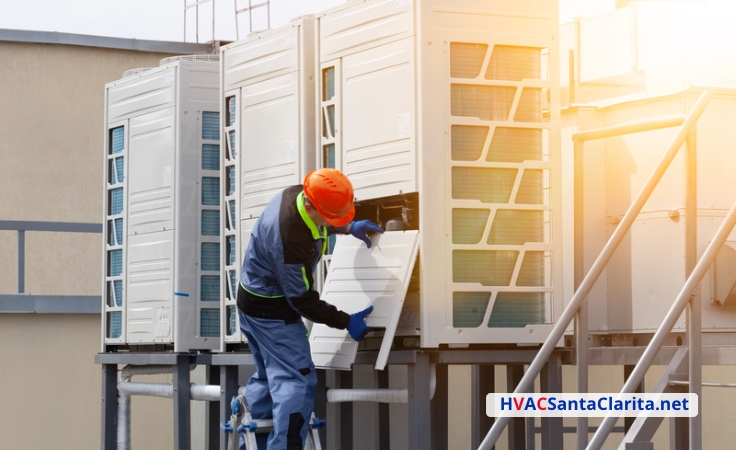 The Multi V S system outdoor units have heating and air conditioning capacities ranging from 24,000 (2 tons) to 60,000 (5 tons). Full heating capacity is attainable to 122F.
The LG SmartThinQ Technology
This is a smartphone application that allows you to control the heating and cooling functions from wherever. You do not have to be in the house to set up your heat pump.
Also, this app records your heating and cooling needs, which will help you save money and time in the long run.
LG Dual Inverter Compressor
The LG dual inverter compressor can provide faster and effortless heating and cooling functions thanks to the twin rotors.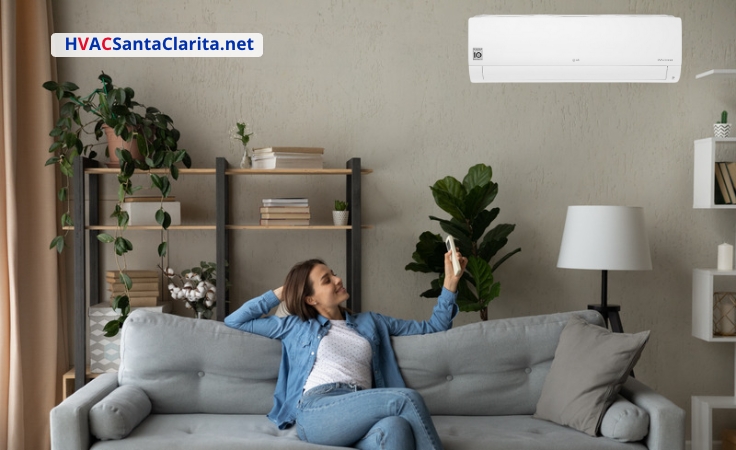 With this, you can also enjoy the following:
more energy savings,
lower noise levels,
wider rotational frequency, something that provides more frequency.
An inverter compressor is one of the best ways to conserve energy at home.
Working Temperature
Air-to-air heat pumps function at temperatures as low as -5 degrees Celsius. That is no longer the case, with most systems running until at least -15 degrees Celsius.
The disadvantage of only working to -15 degrees Celsius is that it will be colder in HRM during January and February.
The LG Prestige heat pump can function in temperatures as low as -25 degrees Celsius.
This winter, none of our clients had problems with their heat pumps shutting down owing to the outside temperature.
Air Flow
A 12,000 BTU heat pump, which is the prestige, will often cover 700-800 square feet.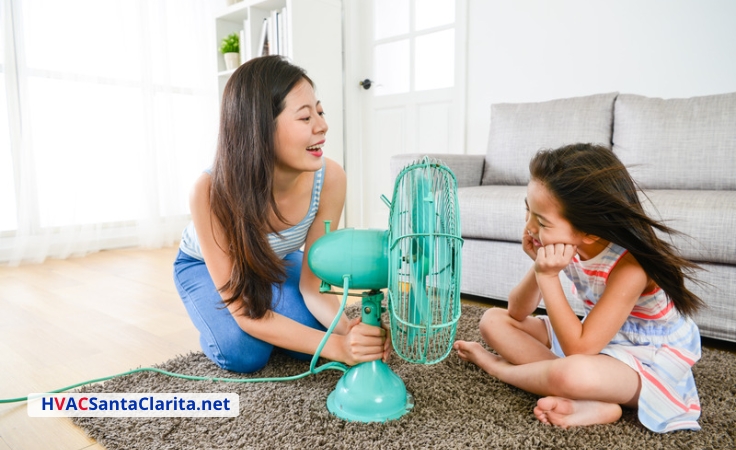 We've successfully installed them in locations up to 1000 square feet because of this model's extraordinarily high air circulation rating (around 500 cubic feet per minute).
If the size is less than 1000 square feet, the high air circulation rating suggests the room will be cooled or warmed more quickly.
Noise Level
Homeowners are often worried about a heat pump's efficiency ratings. The noise ratings for the outdoor and interior units should be considered more.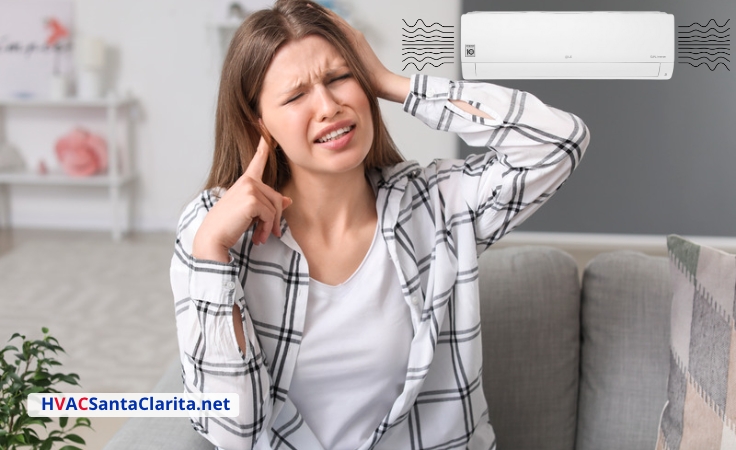 We constantly encourage homeowners to keep this in mind.
The reason?
You won't want to use it frequently if the noise level is too high for comfort. The LG indoor unit works at about 17 dB when in low fan mode.
This is the same degree of noise as a library.
LG Gold Fin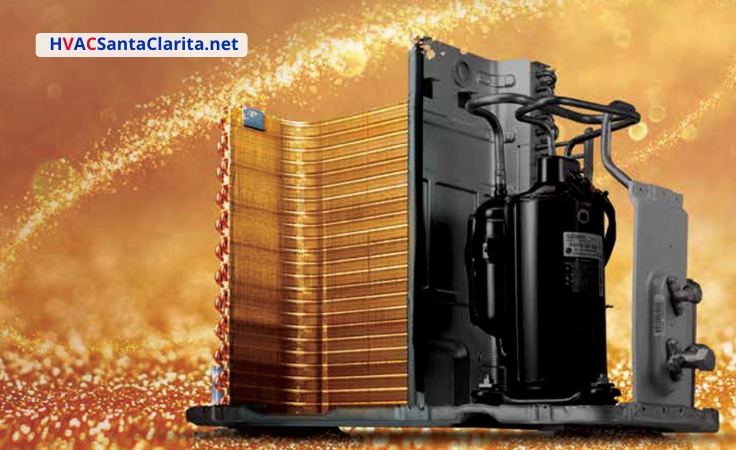 Your outside unit is usually at significant risk of corrosion. Luckily, the LG's Gold Fin technology ensures your external heat pump stays corrosion-free even in the face of moisture.
The durability that comes with this will ensure the long-term success of your heat pump.
Warranty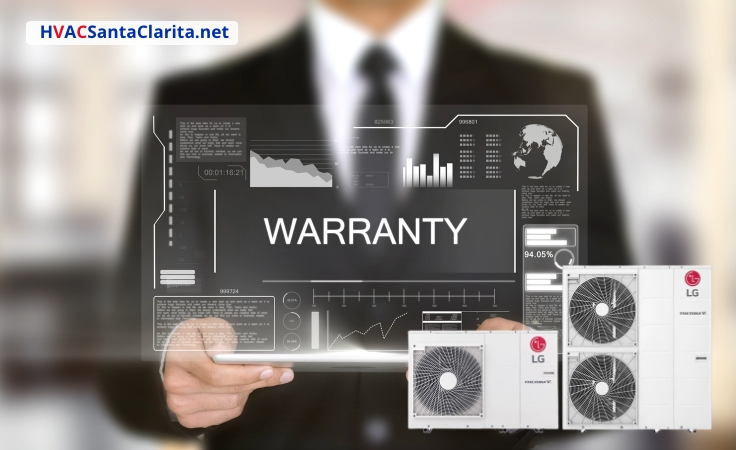 LG heat pumps come with fairly decent warranties. Whether you buy a wall-mounted heat pump or a ceiling cassette, you will be covered by the same warranties.
LG compressors come with a 7-year warranty on the compressor. The rest of the parts have a 5-year protection warranty.
You just need to ensure you get professional heating services to keep all your warranty rights.
LG Heat Pump Series
LG has all types of heat pumps. Whether you are looking for a wall-mounted or a heat pump in the attic, they have something for you.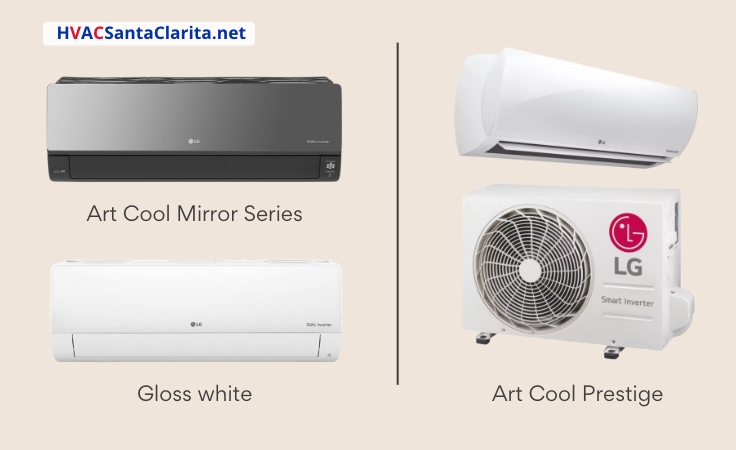 If you wish to have a wall-mounted LG heat pump, you can choose from these three lines:
Art Cool Mirror Series,
Gloss white,
Art Cool Prestige.
Within these series, you can choose from a handful of models. It will all depend on your budget and preference.
However, despite the different models, they all have innovative heat pump technology that guarantees impressive heating and cooling capacity.
Ceiling-Mounted LG Mini Split Heat Pumps
There are several heat pump models you can choose from if you choose ceiling-mounted heat pumps.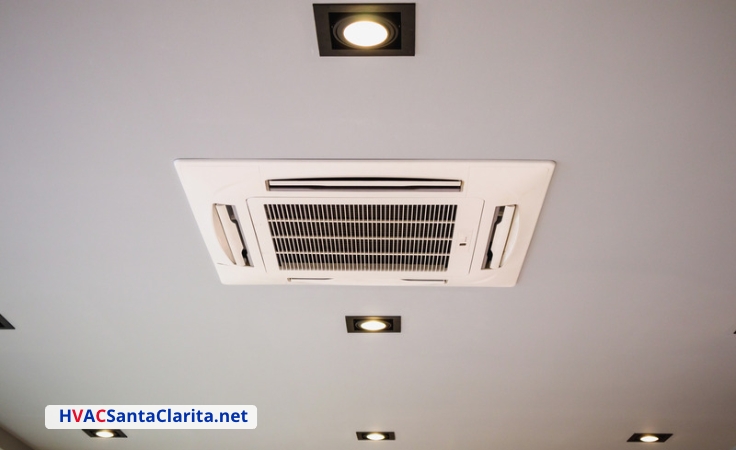 Thanks to their inverter compressor technology and the Gold Fin Coating, you will be impressed by their long-term dependability and efficiency features.
Some of their most incredible ceiling-mounted models include:
LG Single Split Cassette AC
This series maximizes interior aesthetics that are ideal for any room.
Key Features
It has a stylish design that blends in well with the decor.
It's thin and compact in height, making heat pump installation simple and less intrusive.
It's so silent that you won't even know it's operating as it gently cools your area.
LG Ceiling Cassette contributes to a healthy and pleasant interior environment.
Even from a 4.2m ceiling, powerful airflow can hit every corner and adequately cool a room.
Each vent rotates individually. This allows the wind to blow at different angles during a typical cooling season.
The length of each vent has been extended, allowing for more airflow dispersion.
Wall-Mounted LG Heat Pumps
LG wall-mounted air conditioners are very dependable and comfortable. Their most recent technical advancements offer higher overall system stability.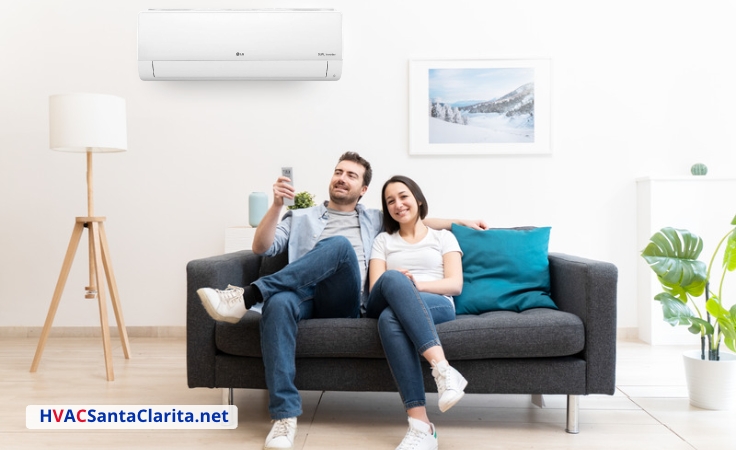 They also provide more convenient features such as faster, more reliable cooling and heating and a broader operating range than standard indoor unit sizes.
Some of their most incredible wall-mounted models comprise:
Hot & Cold Super Convertible 5-in-1, 3 Star (1.5) Split AC with Anti-Allergy Filter
This being a hot and cold air conditioner, it cools during summers and heats during winters.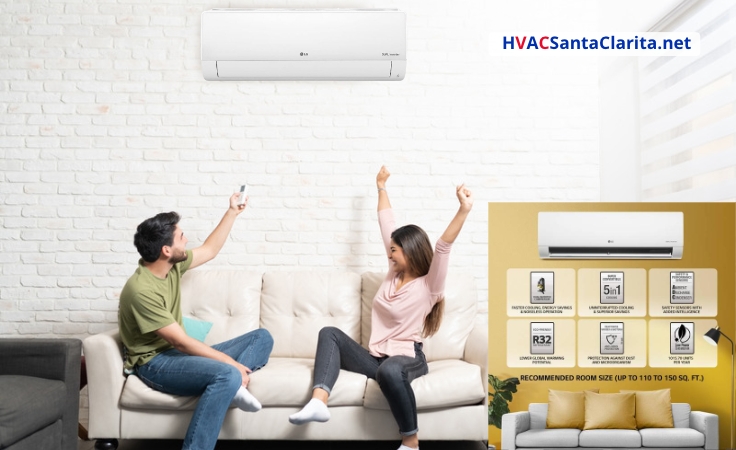 So, the heating functionality eliminates the need for a separate electric heater for your room.
Features
This is a 1.5-ton or 18000 BTU air conditioner suitable for medium to large rooms. This particular model has every feature that you would want.
It has a 4-way swing for better airflow and two anti-allergy filters. The mesh filter is coated with cationic silver ions that deactivate viruses and bacteria.
It's also got a copper condenser with anti-corrosion coating, and because this is a heat pump along with cooling, you also get the heating functionality.
Being a convertible air conditioner, you can make it run at 80, 60, and 40% power to save energy. It can also run at 110% power for those super-hot days.
So, you've got five power modes on this air conditioner.
The Outdoor Unit
A BLDC motor powers the Convertible 5-in-1 condenser fan. It adjusts the fan speed depending on the load.
At the unit's back is an excellent thick double-air condenser coil.
This is a split-row condenser, which means it's got another layer of condenser coil at the back.
LG claims that the second row is a copper condenser and has an anti-corrosion coating on the condenser coil.
They're calling it ocean black.
This model also has got a coating on the u-bends of the coil. That is nice because this is where the coil usually develops leaks due to corrosion.
You will also find this coating on the left side of the indoor unit coil.
An outdoor temperature sensor also helps the air conditioner calculate how much power it should be running at.
Finally, this model comes with an R32 refrigerant which LG has been using for a couple of years.
Its cooling capacity is about 5.2 kilowatts, and its heating is 5.4 kilowatts. That is about 1.5 tons.
LG Art Cool Prestige HYV1 Series LA090
The wall-mounted Art Cool Prestige HYV1 Series LA090, LG's most efficient mini-split system, is guaranteed to provide exceptional heating and cooling for your whole house.
This ENERGY STAR®-qualified unit offers a SEER rating of up to 27.5 and an HSPF value of up to 12.
LG Art Cool Prestige HYV2 Series LA150
Because of its dual Inverter Compressor, the Art Cool Prestige HYV2 Series LA150 provides users with reliability and efficiency.
This model's improved design offers strong airflow that cools quicker, lasts longer, and operates quietly.
LG Art Cool Mirror HSV4 Series LA090
The Art Cool Mirror HSV4 Series LA090 is ideal for households on a budget since it is less expensive than the Art Cool Prestige variants.
This ENERGY STAR-certified unit delivers versatility and comfort with an incredible SEER performance rating of up to 21.5 and an HSPF value of up to 10.8.
LG Art Cool Mirror LA180HSV2 Series
Because of its variable-speed compressor, the wall-mounted Art Cool Mirror HSV2 Series LA180 ensures ultra-quiet performance.
Homeowners may relax since the Gold Fin anti-corrosive coating ensures long-term dependability.
Cons of LG Mini Split HVAC
LG produces high-quality products with one tiny flaw: the most efficient systems, the HYV1 and HYV2 wall-mounted systems, have maximum SEER and HSPF ratings of just 27.5 and 12, respectively(1).
That's great, but there are substantially more efficient solutions available.
Greer, Fujitsu, Daikin, Mitsubishi, and other top manufacturers provide models ranging from the upper-20s SEER to 38 SEER (Fujitsu & Greer).
Of course, more efficient solutions are more expensive. Spending extra for higher efficiency is a wise long-term investment if your summers or winters are harsh.
An LG system will suffice if summer and winter temperatures are not severe.
Regarding ductless mini-split heating and cooling systems, LG is a great mid-range brand.
The company provides a broad selection of products.
There are versions accessible for individuals on a tight budget and those looking for a top-of-the-line system.
However, it's worth mentioning that LG focuses on wall-mounted devices, with just a few ceiling cassette types available.
Compared to rivals, LG falls short in terms of matching greater efficiency levels and extensive warranty coverage.
LG Mini Splits Price Range on Average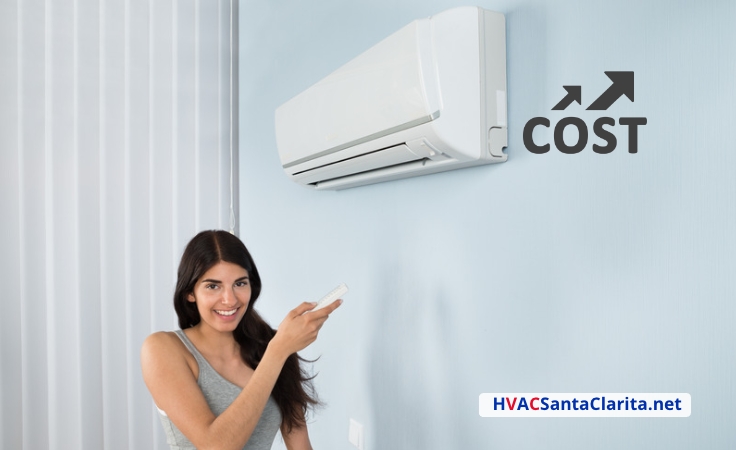 $3,500 – $6,500 (with installation) Please note that the prices are subject to change due USA economy.
The total cost of your LG mini-split system will be determined by the precise unit you choose, its efficiency and cooling (or heating) output, installation variables, where you reside, and applicable discounts and government rebates.
Find out more about ductless system costs below.
Frequently Asked Questions
How much do LG heat pumps cost?
LG heat pumps are among the most popular models in the HVAC market today, and they are available in several configurations to meet various requirements.
The typical cost of installing an LG air source heat pump system is roughly $7,130 – $12,000; the final cost varies on a few variables such as the HVAC contractors you work with.
For how long do LG heat pumps last?
LG Heat pumps typically last 15 years, while some might fail after a decade. Some of the newest machines on the market may last a little longer. Maintenance is the most critical aspect in deciding the longevity of your heat pump.
Can I install an LG heat pump myself?
It is possible for DIY enthusiasts, but it is not advisable as you will lose warranty rights if it is not installed by a professional.
Also, it can be challenging to get it connected to ductworks. This is why it is much easier to install mini splits than central HVAC systems. Contact us today for air ducts services Santa Clarita Ca.
Do LG heat pumps work in cold weather?
The LG mini split system provides a strong heating solution for interior spaces. It can function at freezing temperatures as low as -25°C.
This question often comes up in the heat pump vs gas furnace comparison because gas furnaces work well in all temperatures.
LG Heat Pump Final Thoughts
We are wrapping it up to now. At this juncture, the ball is now in your court.
One constant remains that you need to maintain your heat pump well to get the best results. In the heat pump vs air conditioner comparison, you will realize that you need to maintain both of them, but you need to be more careful with heat pumps.
Feel free to contact us today for heat pump installation, repair and maintenance in Santa Clarita.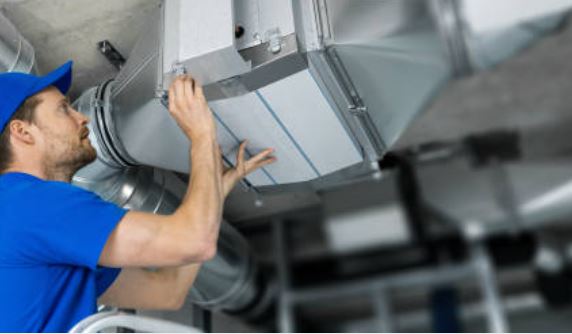 call 661-888-0248
Contact us 24/7 for HVAC services!
Our Address is
HVAC Santa Clarita
26893 Bouquet Canyon Rd
Santa Clarita CA 91350
Opening hours
Monday 8 am – 8 pm
Tuesday 8 am – 8 pm
Wednesday 8 am – 8 pm
Thursday 8 am – 8 pm
Friday 8 am – 8 pm
Saturday 8 am – 8 pm
Sunday 9 am – 5 pm
Learn More
Bryant Heat Pump >>>