The aeroseal duct sealing process is now a household name in duct sealing and general issues that deal with indoor heating and cooling system.
Despite being relatively a newcomer, it is now the most preferred way of sealing duct leakages. And now that you are here, we assume that you are looking for aeroseal duct sealing.
In this article, we enlighten you on all you need to know. By the end of this, when you go searching for "aeroseal duct sealing near me," we trust that you will have all the knowledge you need.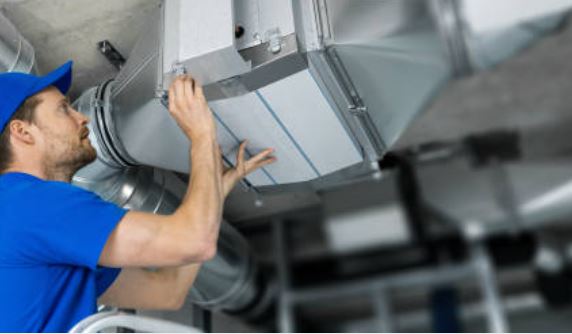 call 661-888-0248
Contact us 24/7 today to make an appointment.
Not to get into too much talk, we will get straight into the details.
What is Aeroseal Duct Sealing?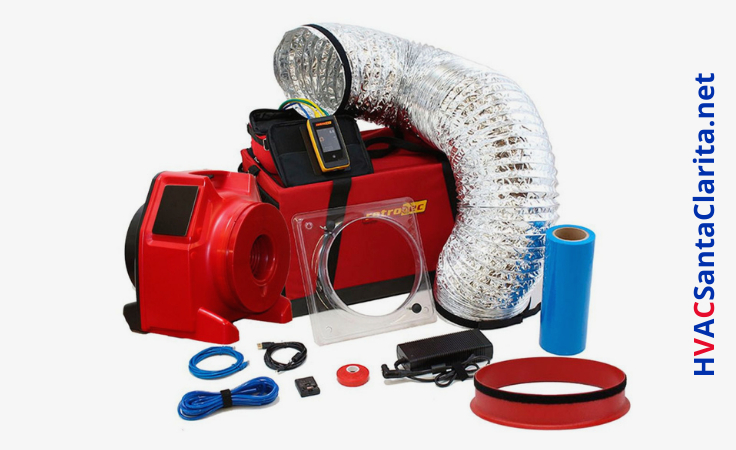 Aeroseal is a duct seal solution that makes the heating and cooling system more effective. Aeroseal is made of polymers which are large molecules that cling together to seal holes in the duct system.
When administered on your air ducts, it seals the air leaks, misalignments and holes.
The aeroseal spray mist tightly adheres to the holes, totally rectifying the leaks.
The aeroseal duct sealing process incorporates a technology that uses nanoparticles. These nanoparticles are meant to prevent air from escaping during the air duct sealing process. And the goal of this is to have the holes as airtight as possible.
How is the Aeroseal Duct Sealing process Like?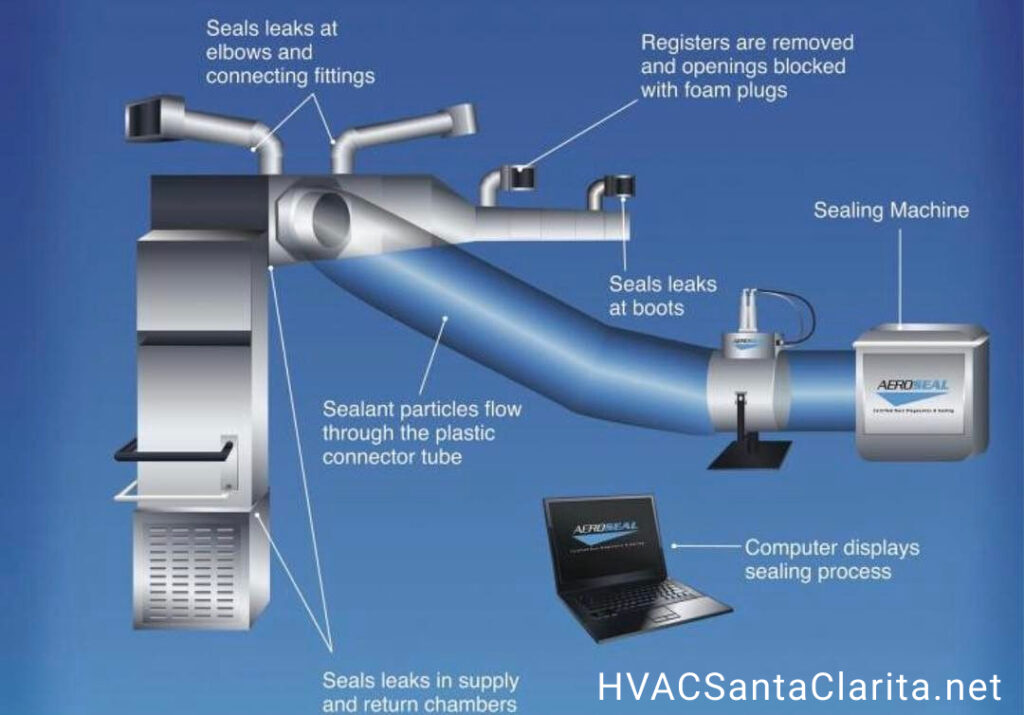 First, a professional HVAC contractor will tap and block all registers and grills in your home. Foam is used in the blocking process.
Next, the HVAC technician will connect the aeroseal machine to the ductwork, usually close to the air conditioner or furnace. They will then seal your furnace to protect the heating and cooling equipment and components.
After all the components are protected, the HVAC technician will set the machine to start blowing atomized polymer into your ductwork. The sealing particles will be blown to the leakage points in the ductwork. This process will ensure all holes, gaps and joints are fully sealed.
Finally, a computer-generated system is used to check if there are still any holes or gaps in the air ducts. If their seals are not airtight, we will repeat the process until success is achieved.
Preparation for Aeroseal Duct Sealing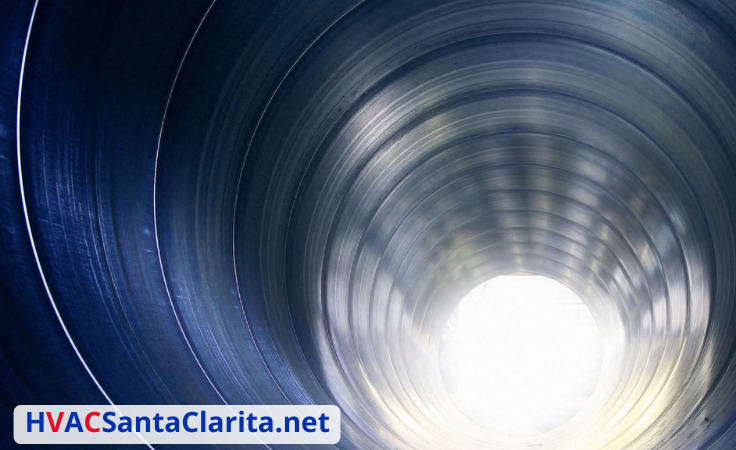 How do you get your air ducts for aeroseal duct sealant?
Before sealing the duct leakage, you will need to get a duct clean. Typically, we can seal over if it is not too much dust. However, if it has been years from your last duct clean, call HVAC Santa Clarita for duct clean, which an aeroseal duct sealing will follow.
Also, ensure you cover all the electronics in proximity.
Also, you may want to prepare to leave your house for at least 2 hours after the sealing process. There will be a mild odor, which is not different from Elmer's glue after the sealing process.
Pros of Aeroseal Duct Sealing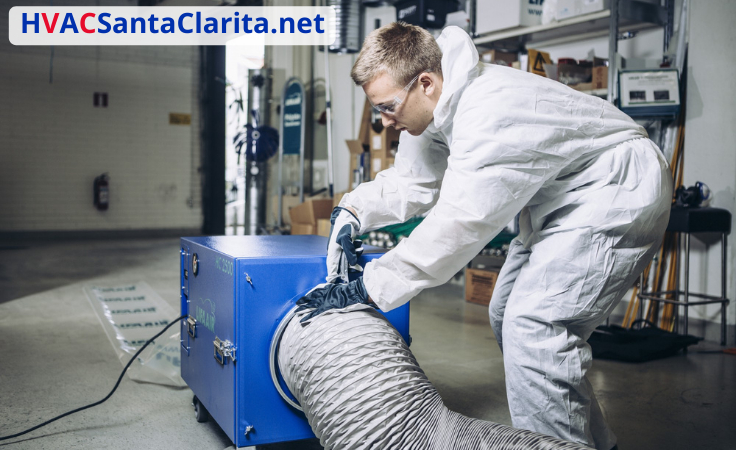 Yes, using aeroseal duct sealant will improve your indoor air quality. And it will improve the energy efficiency of your HVAC system. But why would you choose it over other duct sealing methods?
In this section, we review the pros of using aeroseal duct sealant. If you still have second thoughts, these could be your influential factors.
Advanced and Widely Accepted Technology
Aeroseal sealing technology is patented by the U.S. Department of Energy & Environmental Protection Agency(1).
Its application process also won the Best New Product Award from 2011's This Old House magazine. Furthermore, it won the Best of What's New Award from Popular Science magazine. This shows how it is a widely accepted duct sealing method.
Increased Energy Efficiency
Repairing duct leakage is one of the ways to resolve energy inefficiency. And using aeroseal duct sealant material for air conditioning systems repairs has proven to be the top of the duct sealing game.
The seals from the aeroseal process produce tight seals that will have circulating air in the ducts, delivered where needed.
More Comfortable Living
One sign that you have duct leaks is other rooms being significantly warmer than the others in your house. Alternatively, you may feel like some areas have no air conditioning at all.
And if this is not solved, it becomes extreme and uncomfortable for people living in the house. Besides, broken duct systems often come with musty smells. The aeroseal process tightly seals the holes that cause the leakage and eventually solves all the discomfort in your household.
Improved Health
The manufacturers of aeroseal duct sealants state that using their sealing solution improves your indoor air quality and overall health.
Therefore, with improved indoor air quality, you can be sure to reduce allergies and the occurrence of respiratory infections.
Non-Toxic and Safe Sealing Solution
Aeroseal is made from a UL-tested material. This is a common ingredient in making chewing gum. That shows you how safe the sealing solution is. Aeroseal is also a common component in Mayo Clinic and Nemours Children's Hospital(2). You, therefore, do not have to worry about your air-conditioned air getting in contact with toxins.
Productive and Dependable System
The aeroseal process can make your HVAC system efficient once again. If your air duct is leaking, your HVAC system will have to struggle and use extra energy to keep up with your desired air conditioning terms.
And the struggle results in wear and tear as the machine and the ducts are overworking.
Cons of Using Aeroseal to Seal Ductwork
Here are some drawbacks of using aeroseal to seal ductwork.
Suitable for Sealing just Small Holes
This is the biggest drawback of aeroseal. It can only seal holes smaller than 5/8″, which is relatively small. Anything bigger than this will have to be sealed manually first as aeroseal cannot do it alone.
Therefore, you will have to find another reliable option if your duct system has bigger holes.
Expensive
High cost is another limitaion of aeroseal duct. They are more expensive than other duct sealing options. Applying traditional sealant manually can range from $275 to $511 per unit. However, aeroseal sealed ducts can cost you $700 per unit.
Aeroseal Duct Sealing Frequently Asked Questions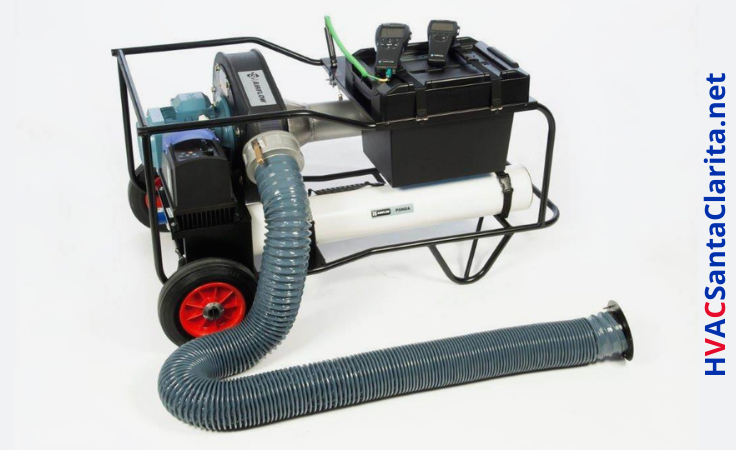 Aeroseal sealing solution is a relative newcomer but is giving other sealing solutions a run for their money. For this reason, a lot of people would like to get more information on it before using it. We, therefore, answer some aeroseal duct sealing FAQs we receive. We hope to respond to any queries you may have on HVAC ductwork sealing aeroseal. If not, always feel free to contact us at HVAC Santa Clarita for any free and expert information.
What is Aeroseal Duct Sealing?
This duct sealing solution covers holes and gaps in your duct system. Aeroseal contains polymers that cling together to ensure the holes are 100% sealed, therefore improving air quality and HVAC system efficiency.
How long does an Aeroseal treatment last?
Aeroseal sealing solutions come with a guarantee of ten years. However, they have a lifespan of an incredible 40 years or even more.
Does Aeroseal emit any odors?
Yes, aeroseal emits a mild odor similar to Elmer's school glue. The odor, however, disappears quickly as the ductwork dries. Also, the odor is entirely harmless; however, if you find it irritating, you can walk out for an hour or two.
How big of a hole can Aeroseal cover?
Aeroseal seals gaps or holes that are up to 5/8″ wide. Beyond this, we recommend manual sealing before the aeroseal sealing treatment.
Do I need to clean my ducts before getting treatment?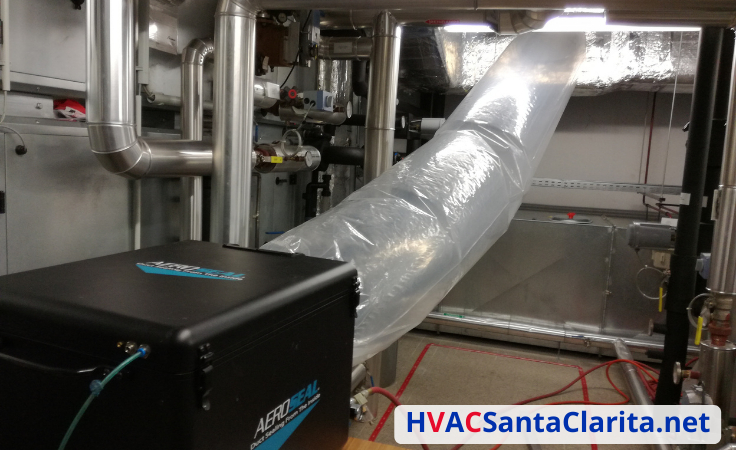 It is not a requirement. However, we recommend it if your ductwork is extremely dirty. You can also clean your ductwork after the seal treatment without interfering with the seals in any way.
Does Aeroseal emit any VOCs?
Aeroseal contain have very minimal amounts of VOCs. However, after they dry up, they become VOC-free.
How Much Does Aeroseal Duct Sealing Cost?
It costs approximately $700 per unit. However, the cost will eventually depend on how many units HVAC company will recover.
Final Thoughts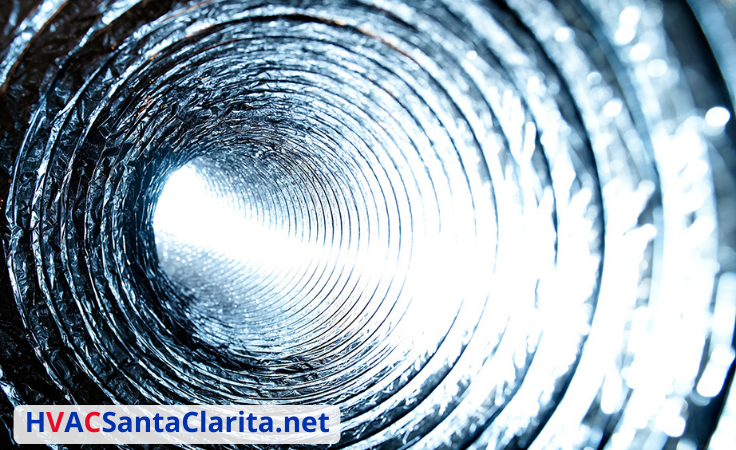 The ball is now in your court as it is our time to call it a wrap. If you are looking for an aeroseal duct sealing solution in Santa Clarita and areas nearby, look no further than HVAC Santa Clarita. Our professionals understand the ropes and would gladly help you get the needed information and service.
Give us a call today to consult or book your aeroseal duct seal appointment.
Why Us?
SEE WHAT OUR FRIENDS HAVE TO SAY
There was an issue with our HVAC system. Even after running the set cycle, there was utterly no difference. Turned out there were small holes and gaps all through the system. HVAC Santa Clarita gave us an aeroseal duct seal, and now you can feel the effects of the system shortly after turning it on
– Jeremy, pharmacist
Aeroseal duct seal has been the savior we needed to improve energy efficiency. Our contractor Larry from HVAC Santa Clarita recommended it to us as a way to seal the gaps on our ductwork. The drop in our monthly energy bills is clear. We happily recommend this service to everyone!
Anu, data analyst
After reading online about aeroseal duct seals, I searched "aeroseal duct near me," and thankfully, I landed on HVAC Santa Clarita's pages. I am glad I got to talk to a professional. I got more information on the pros and cons and installation costs. My family is happy we got superb service at such a friendly price. Will do it again in the future.
– Allen, digital marketer
After months of struggling to figure out why the air quality in our house was deteriorating, one of our Google searches hinted the issue could be with our HVAC ductwork. I, therefore, searched for an HVAC company near me and landed on HVAC Santa Clarita. They found holes in my ductwork, which they sealed with aeroseal sealant. We are impressed by the huge improvement. And, all we can say is call them if you have issues with your HVAC system.
Bradley, software engineer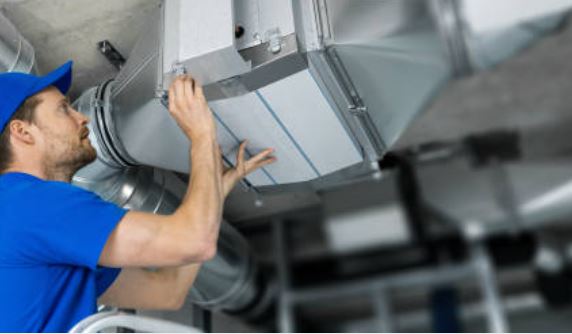 call 661-888-0248
Contact 24/7 for HVAC services!
Sources
https://www.energystar.gov/campaign/heating_cooling/duct_sealing